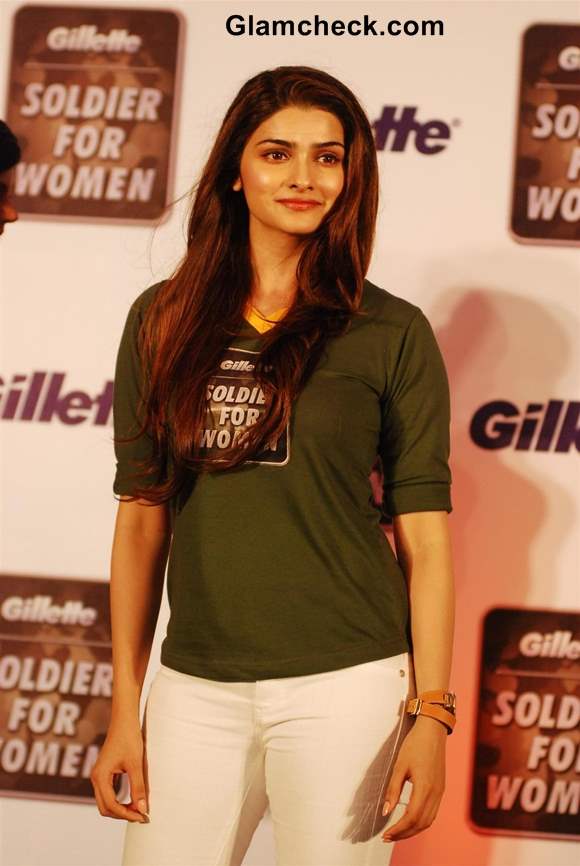 Bollywood actress Prachi Desai looked stunning even though casually dressed as she attended the function organised by the Gillette Soldier for Women campaign in Mumbai, India on May 29.
Her look
Playfully sexy
What she wore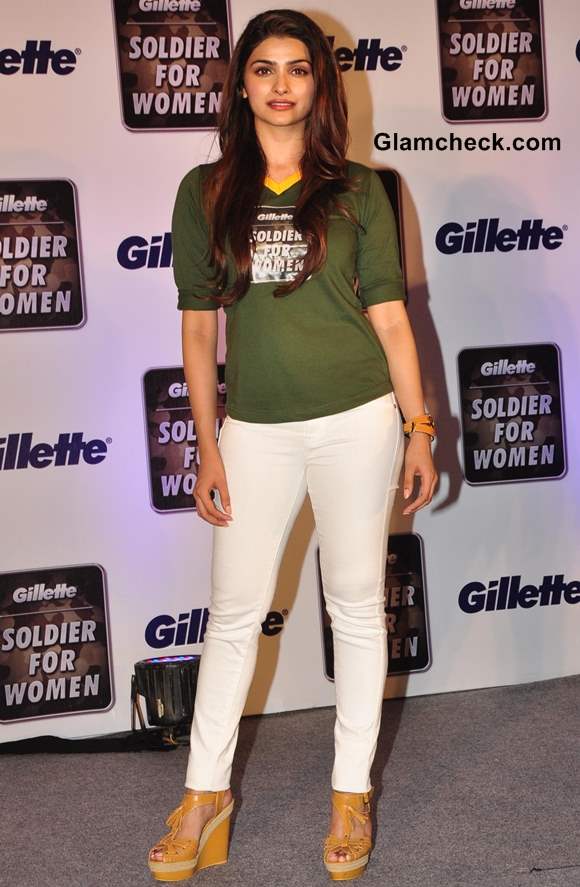 Prachi Desai 2013 White Pants & Casual Green Tee
Prachi sported a green V-necked tee with the event logo emblazoned on the front, pairing it with white fitted pants.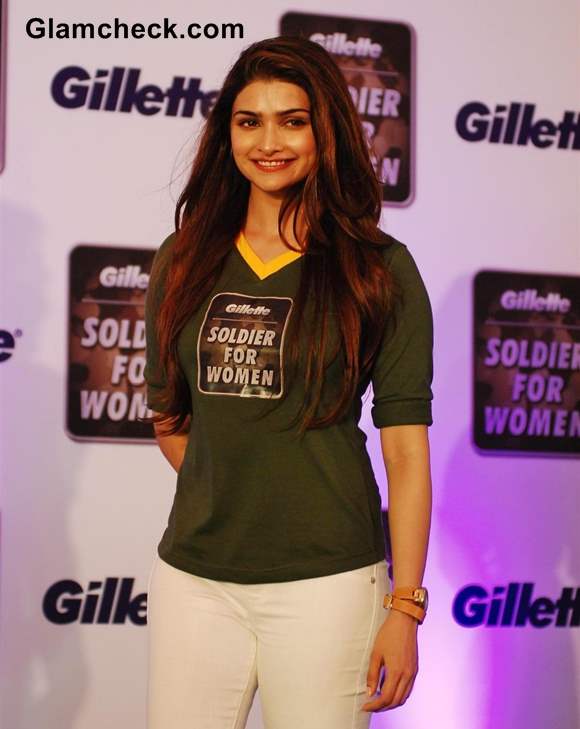 Prachi Desai 2013 Casual look
We love the double-strapped tan watch she accessorized with, and her tan wedge platform heels were pretty cool too. She wore her hair in cascading waves to die for and finished off her look with a beautiful muted red lippie and delicately done up eyes.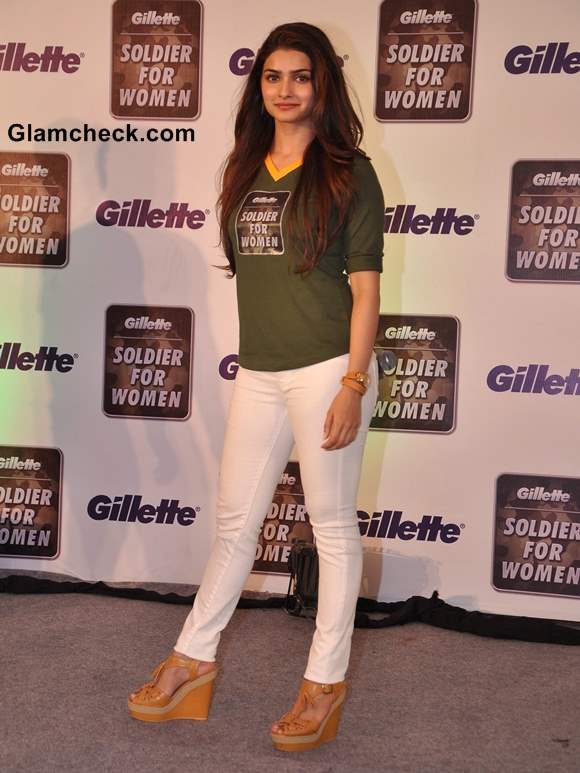 Prachi Desai Sports White Pants & Casual Green Tee
She looked serene and yet incredibly hot. A delectable combination of cute and sexy which most women struggle to achieve but very few actually do. Prachi just seems born with it!
IANS, Indian Photo Agency