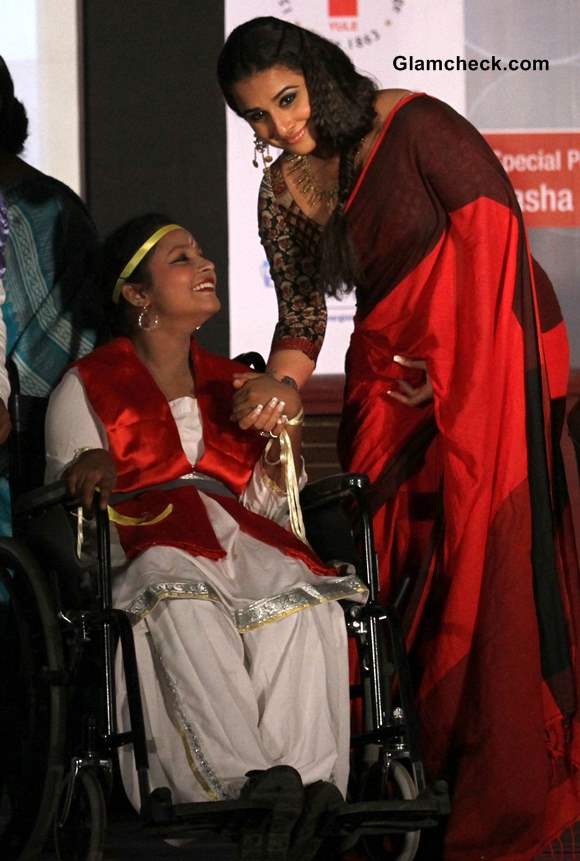 Bollywood actress Vidya Balan jetted to Kolkatta on July 13 for a programme organised by the Indian Institute of Cerebral Palsy at the historic Town Hall. She was blown away by a dance performance there, put up by children with cerebral palsy.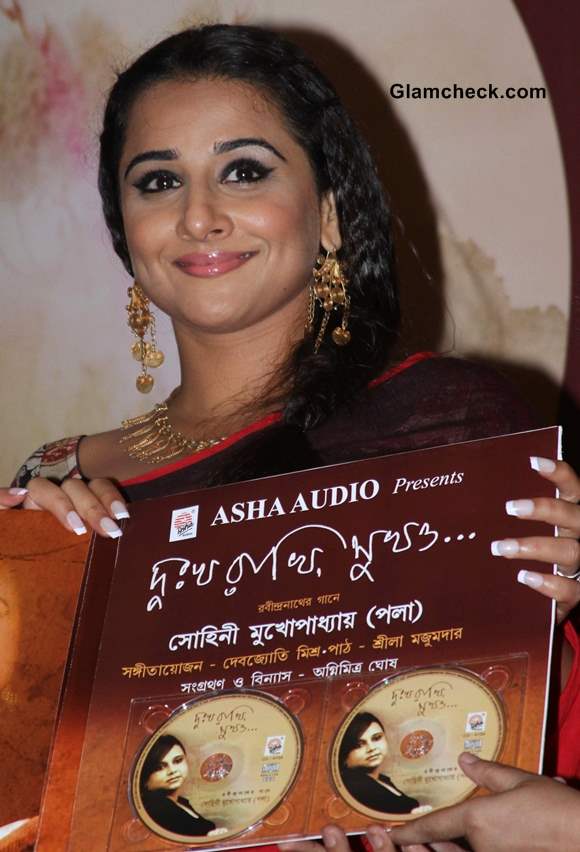 Vidya Balan 2013
Meanwhile, she also launched the most recent Rabindra Sangeet album Dukhho Rakhi Sukh O at the same venue.
The album features 10 songs based on Raibindranath Tagore's work, sung by Sohini Mukhopadhyay, the latter also making an appearance alongside Viyda at the launch. They were joined by the album director Debojyoti Mishra.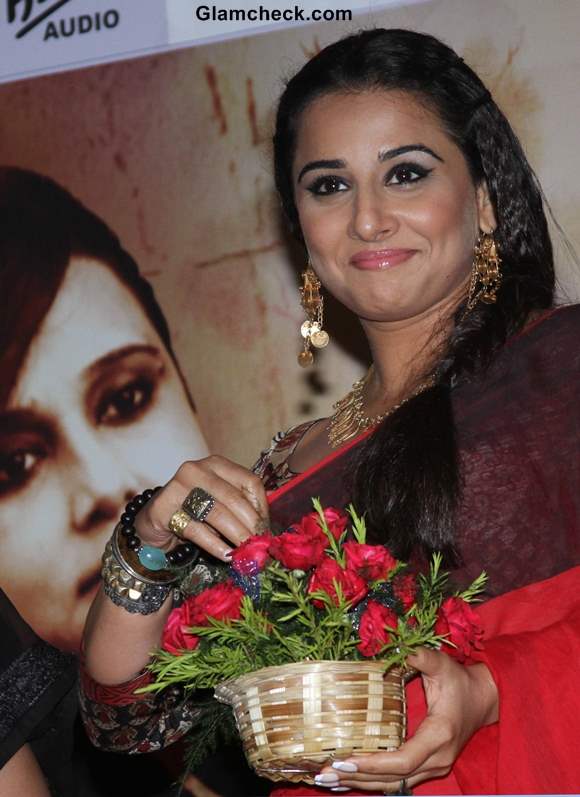 Vidya Balan in sari 2013
Vidya said that she had a long-standing love for Kolkata and Bengali songs and that it was through Sohini that she had learned a lot about Bengali music.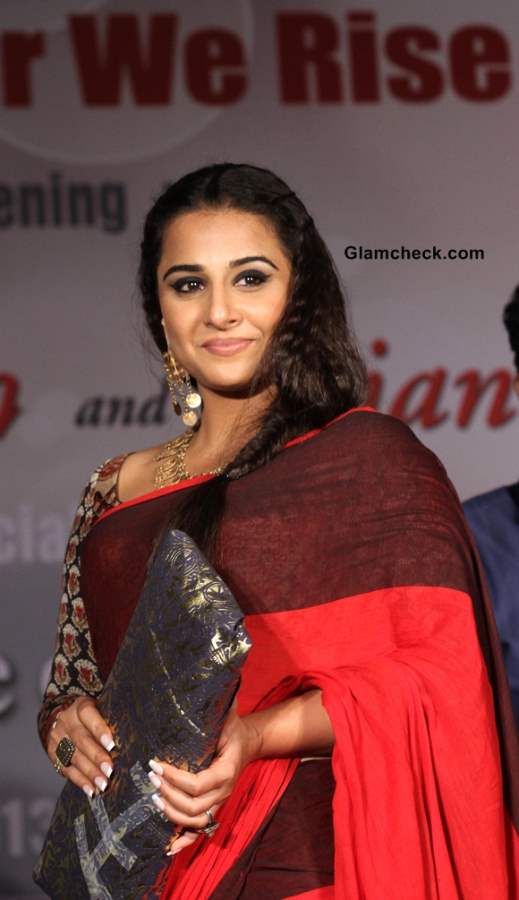 Vidya Balan 2013 pictures
The Kahani star looked lovely in a red sari and an elbow-length printed blouse. Multiple bracelets, gold danglers, a gold necklace and a statement ring accessorized her look. Her styling was exemplary. She accentuated her peepers with cat's eye makeup and very generous mascara. A crimped side-swept braid was her hairstyle of choice, the do emphasised with two thin braids stemming from the side of her forehead and making their way to the back like makeshift headbands. 
Image: IANS