Bollywood actress Raveena Tandon Thadani launched PETA's annual dog adoption campaign at the BMC Standing Committee Hall in Mumbai, India on September 12, 2013. Sitaram Kunte, the civic chief of BMC, was also present.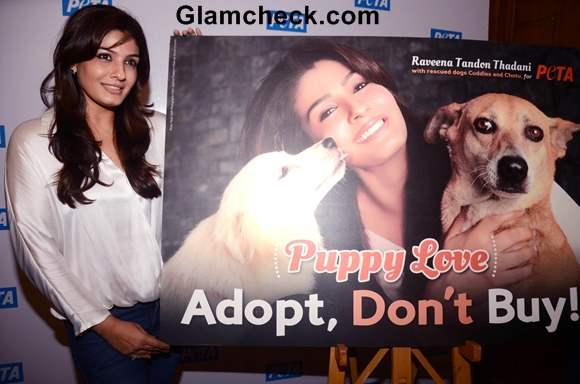 Raveena Tandon Roots for PETA's 'Adopt Dont Buy' Campaign
The mother-of-four sported a really down-to-earth and understated ensemble to the event. She paired a white, loose-fitting silk shirt with blue skinny jeans and rounded them off with nude strappy heels and stud earrings. Neutral makeup and loose wavy locks completed her look.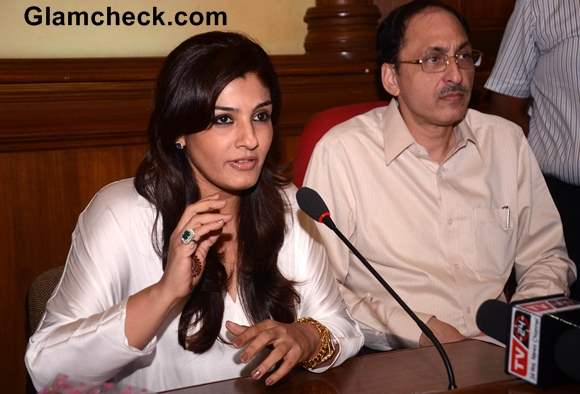 Raveena Tandon for PETA's Adopt Don't Buy Campaign
Raveena is an animal lover and long-time supporter of PETA. She has participated in several PETA campaigns and been a part of their pet adoption campaigns for many years.
Just last month, she adopted two stray puppies who were a part of a litter found abandoned and trying to survive in the heavy monsoons, rescued by PETA. The two puppies joined three other dogs that are already a part of Raveena's family, all three also found on the streets and adopted by her.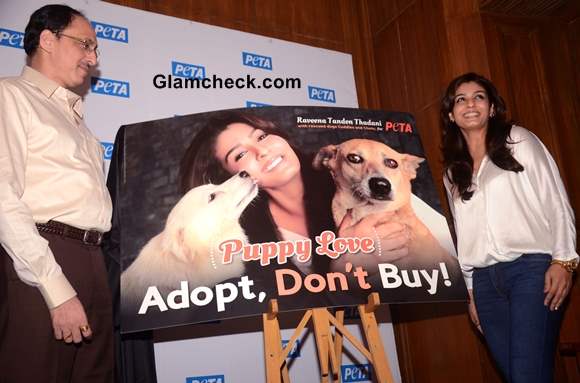 Raveena Tandon for PETA Adopt Don't Buy Campaign
This year's campaign, like every year, sent out the important message of always adopting animals rather than buying them. It's a shame that animals are bought and sold like commodities, and that having a pure breed dog is a sign of social status.
According to PETA, many pure breed dogs are imported from abroad and since they are not used to the Indian climate, they tend to lead shorter and not so healthy lives. Rather, they urge, it is better to adopt Indian strays. It's kinder too.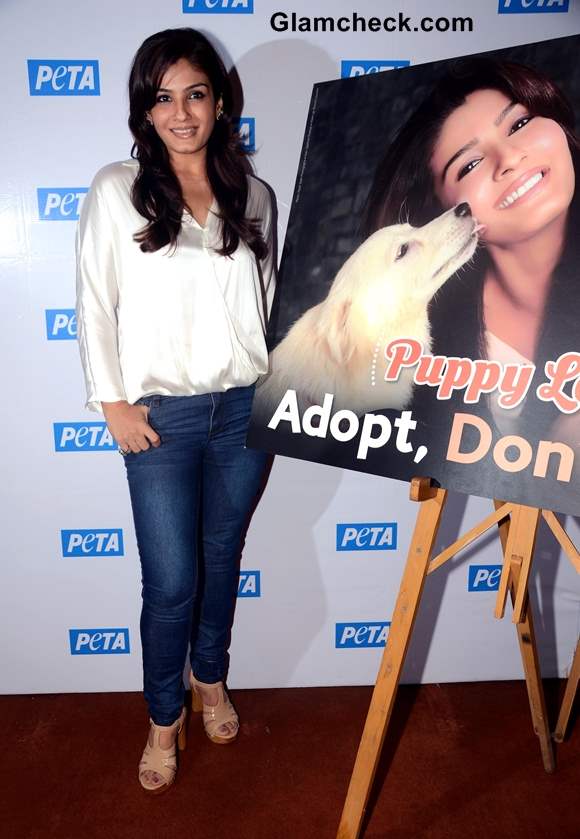 Raveena Tandon PETA Adopt Don't Buy Campaign 2013
Raveena echoed PETA's sentiments, adding that anyone who had the space and resources should adopt a stray dog or cat, and that they would be repaid tenfold by the unconditional love that only animals seem to know how to give.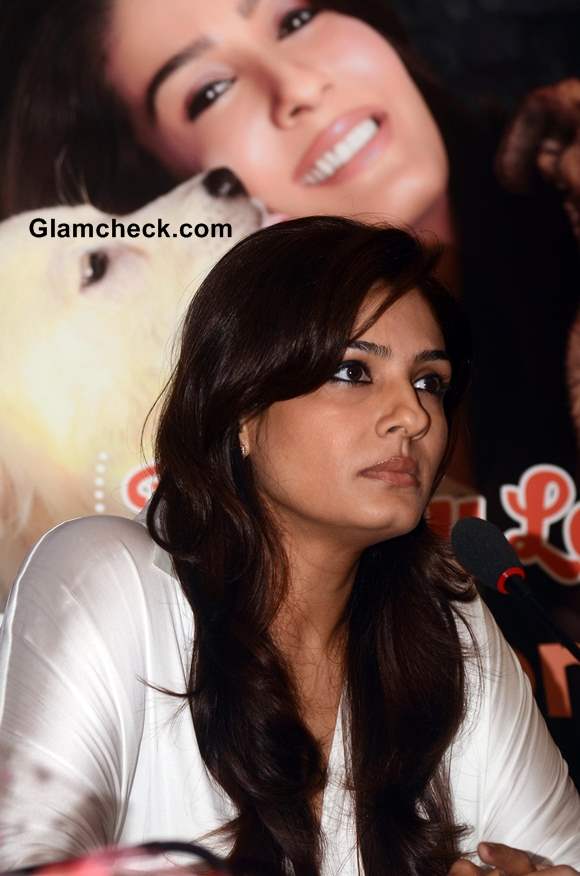 Raveena Tandon 2013 PETA Adopt Don't Buy Campaign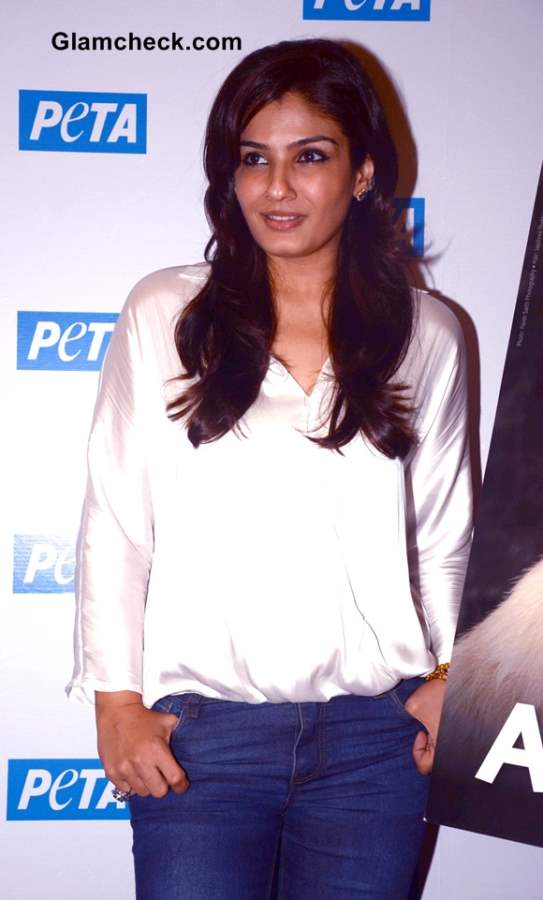 Raveena Tandon at PETA Adopt Don't Buy Campaign
Solaris Images