Bollywood actor Barkha Bisht joined the cast and director of "Ram Leela" to launch the first trailer of the film in Mumbai, India on September 16, 2013.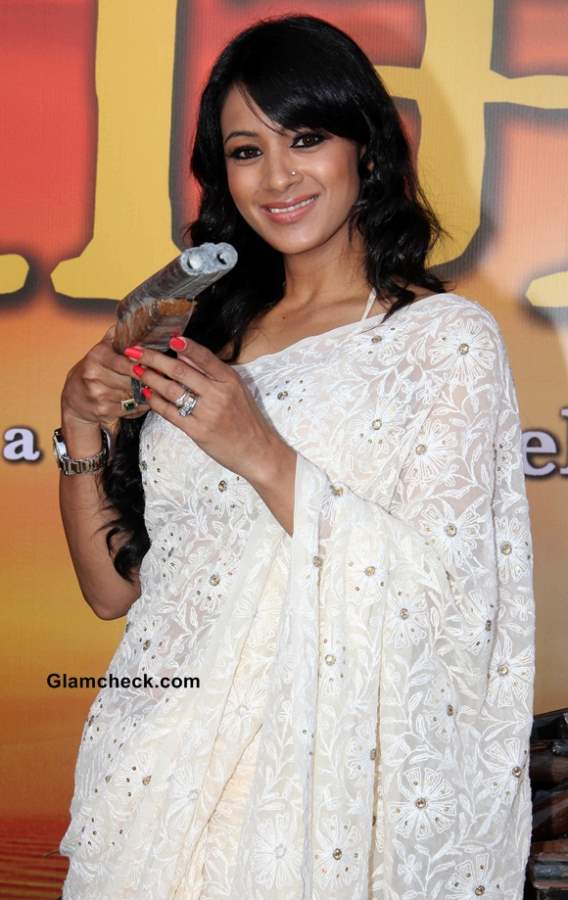 Actress Barkha Bist at Ram Leela Trailer Launch
Ram Leela stars Ranvir Singh and Deepika Padukone as well as Barkha, Richa Chadda, Sharad Kelkar, Abhimanyu Shekhar Singh, Shweta Salve and Gulshan Devaiah. Directed by Sanjay Leela Bhansali, the film is all set for release on November 15th, 2013.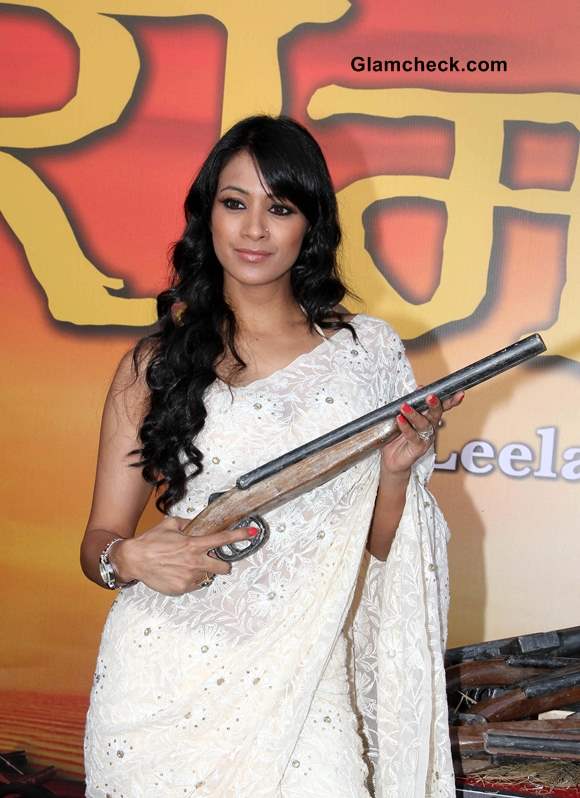 Barkha Bist at Ram Leela Trailer Launch
Barkha plays a supporting role in Ram Leela as Ranvir's character's sister-in-law. Because the story of the film is set in a time of war, the trailer launch set up props of guns piled near the stars on stage as marketing gimmick. Both Ranveer and Deepika posed with guns, as did Barkha who held a rifle in her hands for the shutterbugs.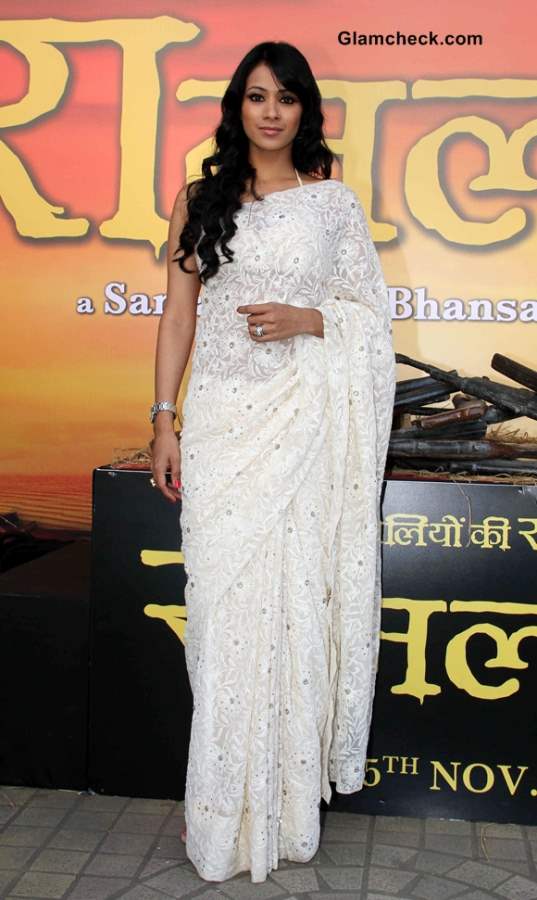 Barkha Bist in White Sari at Ram Leela Trailer Launch
She is better known for her career on Indian television shows, particularly in the serials Saajan Ghar Jaana Hai and Pyar ke Do Naam. Her role in Ram Leela may just help her break into Bollywood. She definitely looks like she's ready for the limelight. She was beaming in a white sari featuring white floral embroidery with slight jewel stone embellishments. A halter-neck white blouse showed off her sleek clavicles and balanced out the lush embroidery on the sari.
Barkha Bist at Ram Leela Trailer Launch 2013
She accessorized minimally with a couple of statement rings, a silver watch and a diamond stud nose ring. Red nails, defined eyes and loose curly hair completed her look.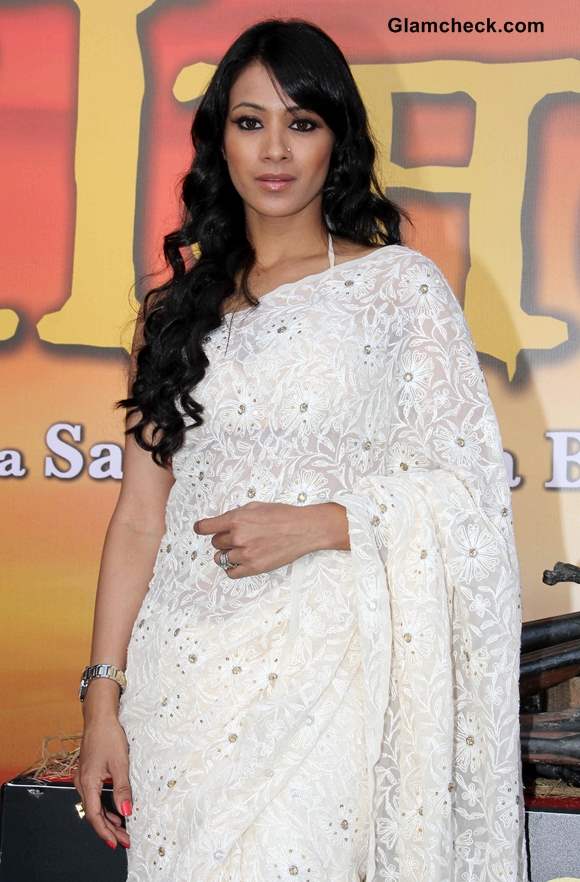 Ram Leela Trailer Launch 2013 Barkha Bist
She said she was very happy for the role in Ram Leela, even though it was quite small, but that another reason she loved this project so much was because it gave her a chance to work with Ranveer who is her favourite actor.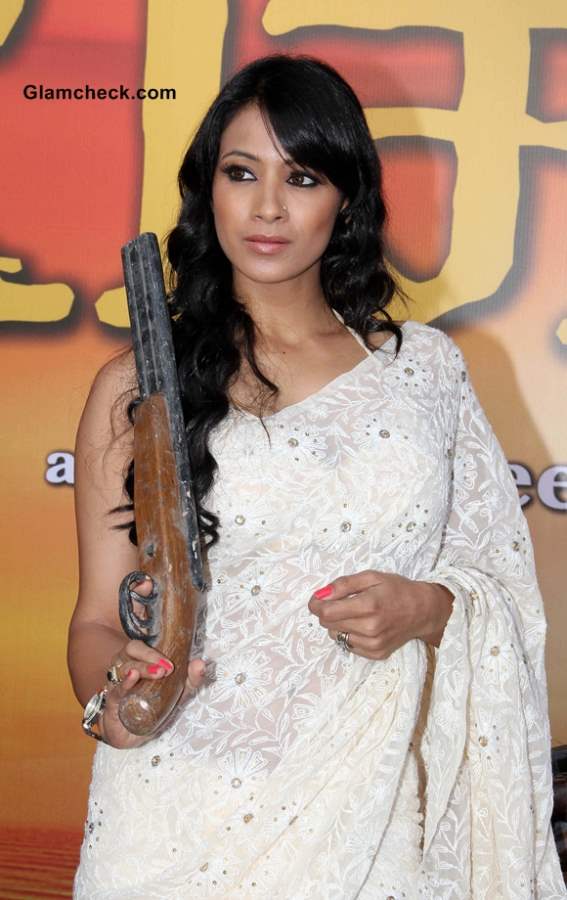 Ram Leela Trailer Launch Barkha Bist
Solaris Images