Some designer dresses are so gorgeous that you'll see them on more than one celebrity through the course of the season and sometimes for a couple of seasons after as well.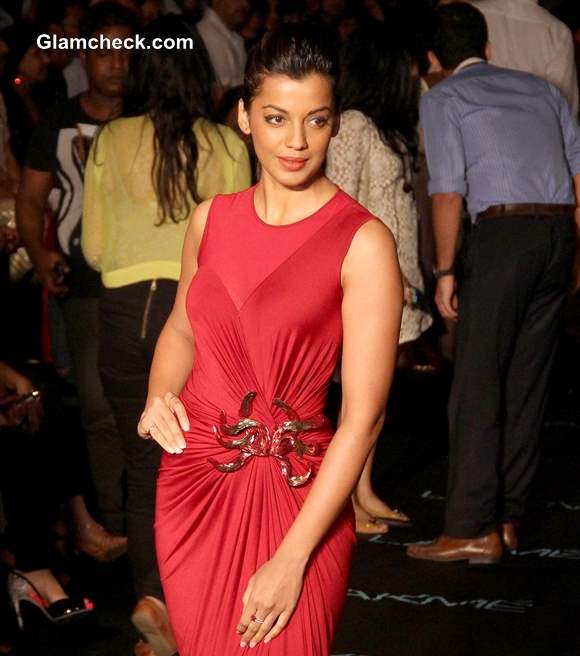 Mugdha Godse in Amit Agarwal at LFW Winter-Festive 2013
Lady in Red
Bollywood actor Mugdha Godse was one fashionista who was enamoured by this scorcher of a red number by Amit Agarwal. She's not the only one. Her fellow actresses Diana Penty and Neha Dhupia have also donned this very same outfit on separate occasions, proving that this sexy gown has enough oomph for a whole bevy of Bollywood beauties.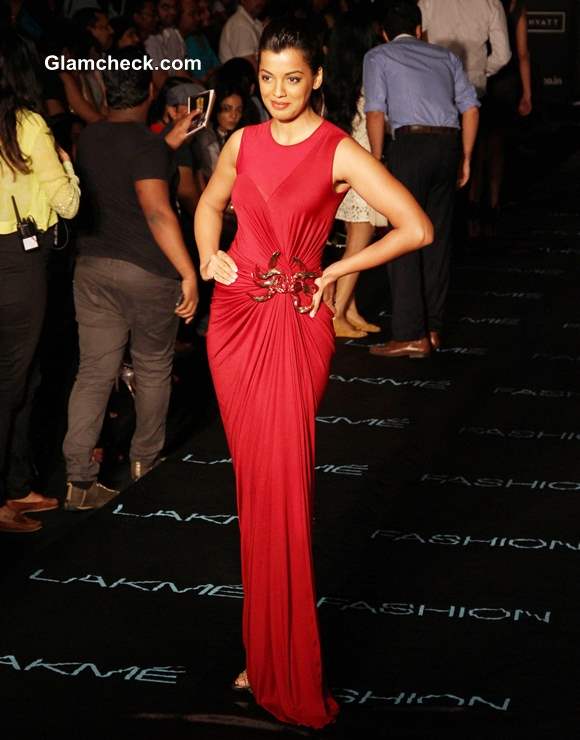 Mugdha Godse in Amit Agarwal Gown LFW Winter-Festive 2013
Let's take a closer look at the dress that's making these girls battle it out on the red carpet. Mgdha wore hers, by the way, at the Lakme Fashion Week Winter/ Festive 2013 in Mumbai, India on August 25, 2013.
To say that she looked ravishing is an understatement. The gown was quite simple with one big flash of drama. Sleeveless with sheer fabric over one shoulder, the blazing red dress had gathered detailing on the waist which was accentuated by a large gold embellishment which looked like a cross between the sun and a crab.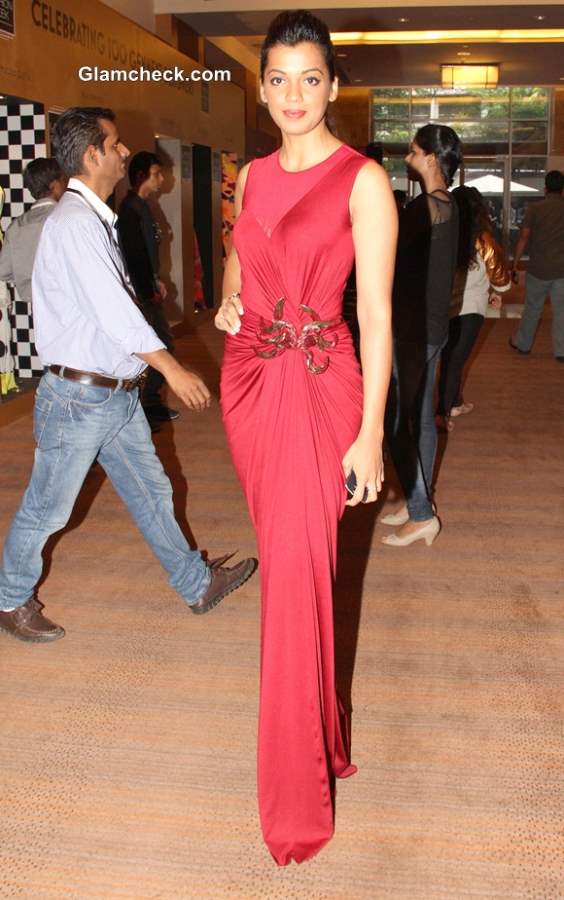 Mugdha Godse in Amit Agarwal Red Gown at LFW Winter-Festive 2013
That latter detail practically makes the outfit. It is almost single-handedly bringing all the glamour to the look. Of course, let's not undermine Mugdha's inherent poise and fab figure too, without which this would just have been another pretty dress on a hanger.
She kept her accessories minimal – gold strappy sandals that disappeared under the skirt of the dress, a few finger rings, and gold stud earrings so tiny you could barely see them.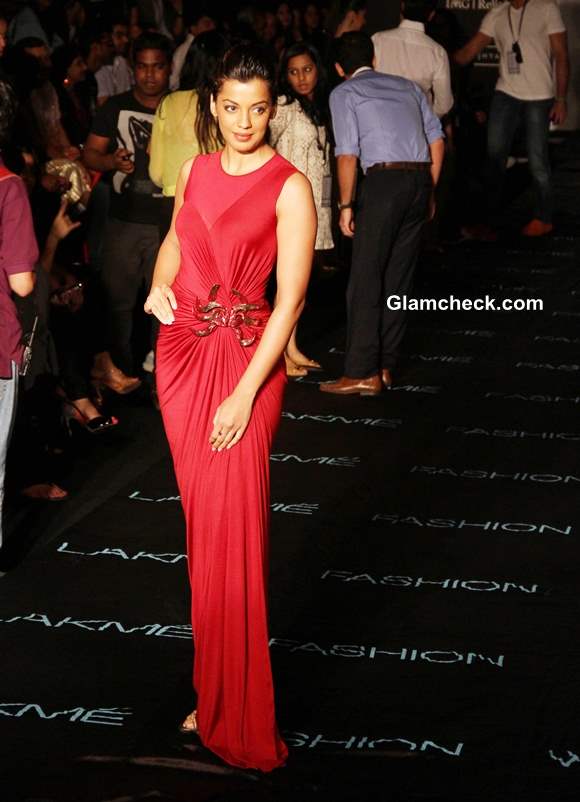 Mugdha Godse in Amit Agarwal Gown at LFW Winter-Festive 2013
Mugdha's eye makeup borrowed partly from a cat's eye look and partly from a smokey one, creating this lovely elegant fusion which garnered the best of both. The former beauty queen completed her look by sweeping her long black hair into a ponytail. 
Solaris Images