Bollywood actress and glamour model Poonam Pandey looked super hot at the birthday party of Yogesh Lakhani, the Chairman and Managing Director of Bright Outdoor Media Pvt. Ltd., in Mumbai, India on September 25, 2013.
Poonam's claim to fame has always been her boldness, and she played that card again at this event. She wore a gorgeous color block evening gown – the skirt a lovely sea-foam green and the bodice, such as it was, boasting a coral orange.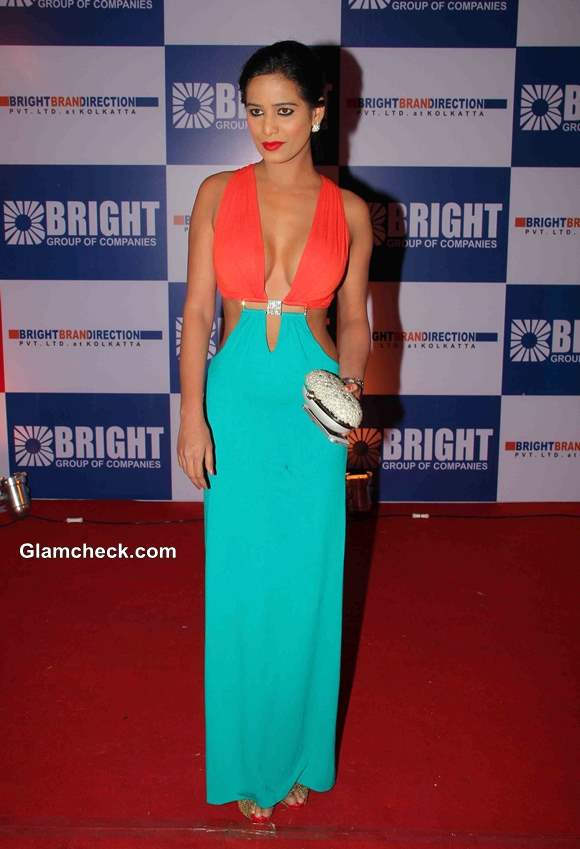 Poonam Pandey Color-Block Cutout Gown at Yogesh Lakhani B'day Bash
The colors are really a delightful combination, both bringing to mind a hot, clear day at the beach but also exuding resort glamour and sex appeal.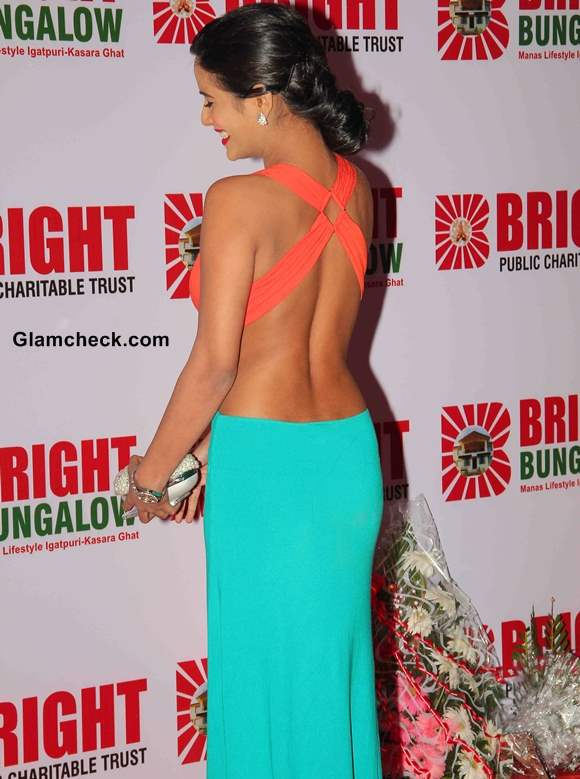 Poonam Pandey in backless gown at Yogesh Lakhani Birthday
Of course, it wasn't just the colors doing all the talking. The outfit wasn't your regular evening gown. The column skirt was attached to the top of the dress only through a diamond-studded clasp above the waist. The top itself was a halter bikini type affair which extended into a cross on the back, leaving almost her entire back bare up to the start of the skirt. Poonam's no stranger to titillation, and this knock-out number is a real winner when it comes to that element.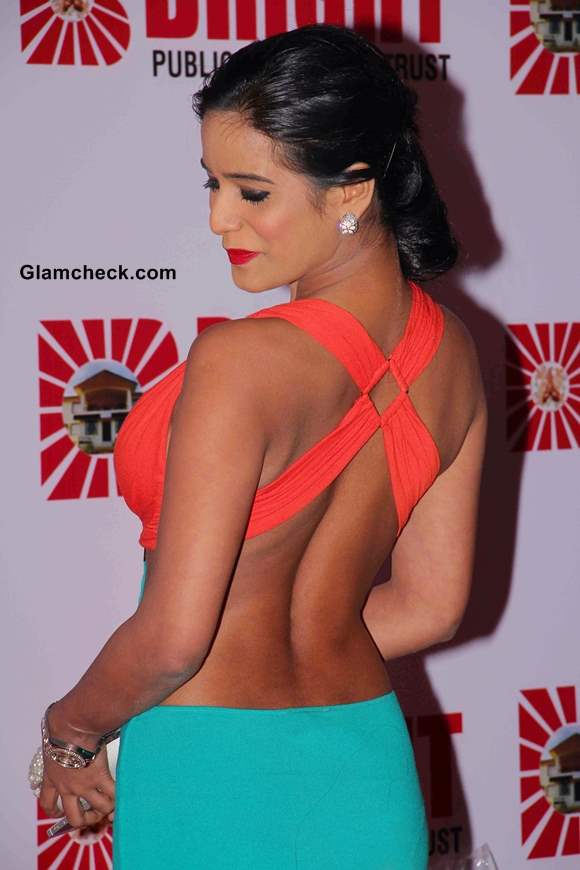 Poonam Pandey 2013 sexy gown at Yogesh Lakhani Birthday
She accessorized with glittery stud earrings with diamonds and a flower motif in white, a gold watch, a pearl and diamond studded white clutch, and gold sequinned peep-toes.
A glam updo was her hairstyle of choice, curled and rolled down the nape of her neck. Bright red lips, a coral manicure and heavily-mascarraed lashes completed her look.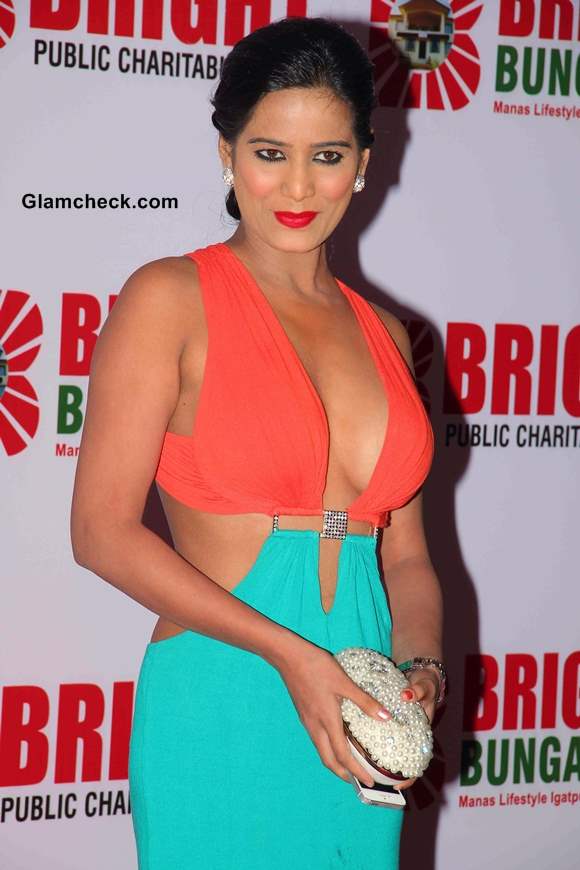 Poonam Pandey 2013 pictures latest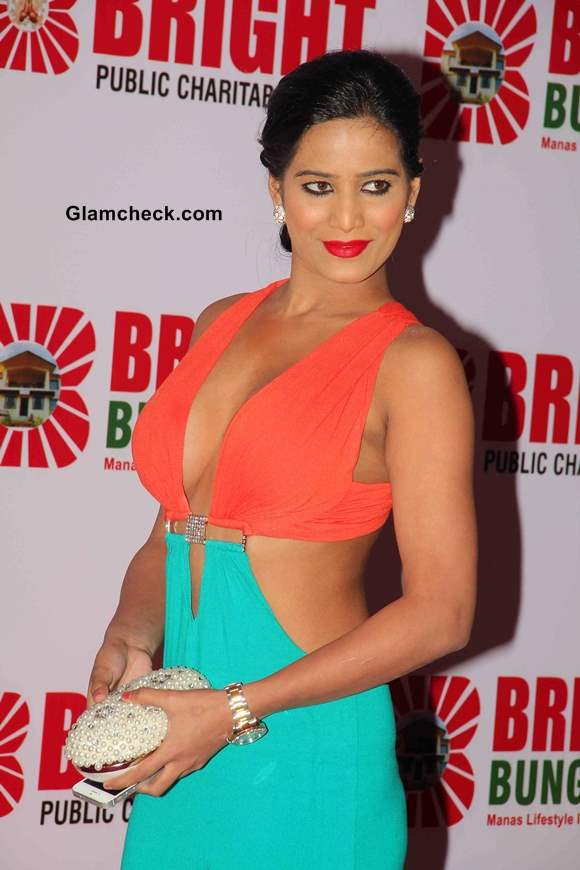 Poonam Pandey in sexy gown 2013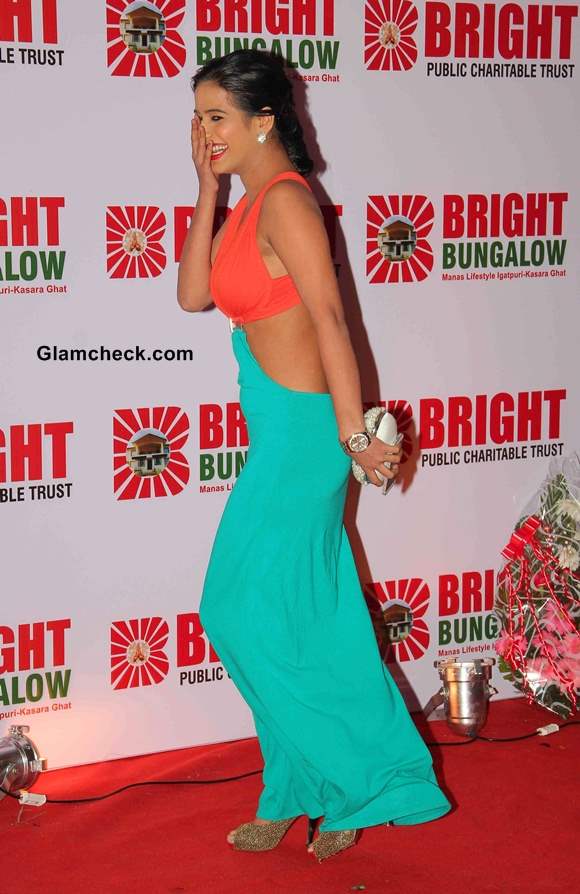 Poonam Pandey at Yogesh Lakhani Birthday
Solaris Images