The Bollywood actress and fashionistas Sonam Kapoor was a stunner at promotions' of her upcoming movie 'Khoobsurat' with actor Fawad Khan the Grand Finale of the popular reality television show Entertainment Ke Liye Kuch Bhi Karega (EKLKBK), in Mumbai on the 27 July 2014.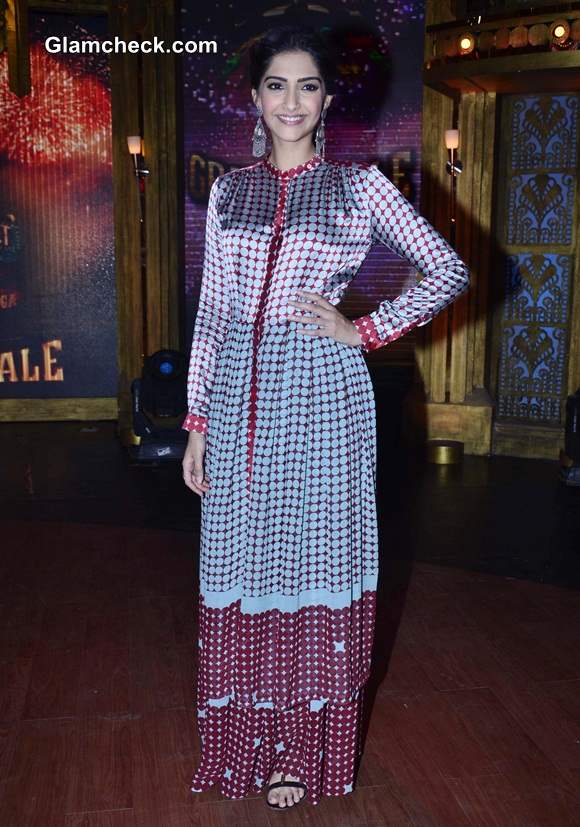 Sonam Kapoor vintage look Khoobsurat Promos
Sonam's keep it simple, clean vintage look was effortlessly stylish. The actress flaunted a DevRnil designer duo's maxi dress. She wore a full sleeved- layered- long maxi dress in dark maroonish- red and steel grey combination. The closed-layout polka print brought out a graphic quality to the dress in combination with the classic cross mark print definitely making it a retake on vintage. The highlight of the dress was the bright blood red buttons at the centre front. The fit at the waist and layers at the hem definitely highlights her enviable figure.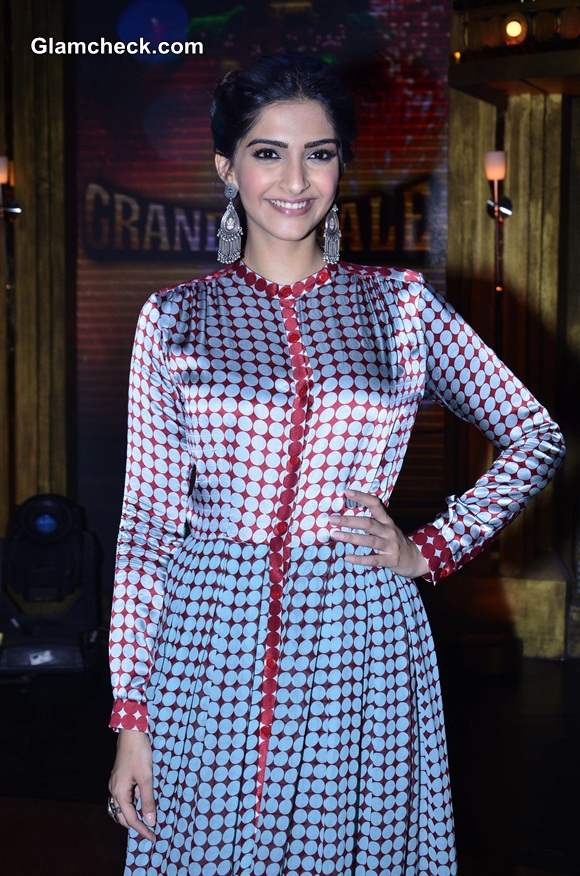 Sonam Kapoor Khoobsurat Promos
The look is attributed with the indie-chic looking long chandelier earrings with an Indian graphic motif that dangle down highlighting her assets of a long slender neck and a perfect jaw line.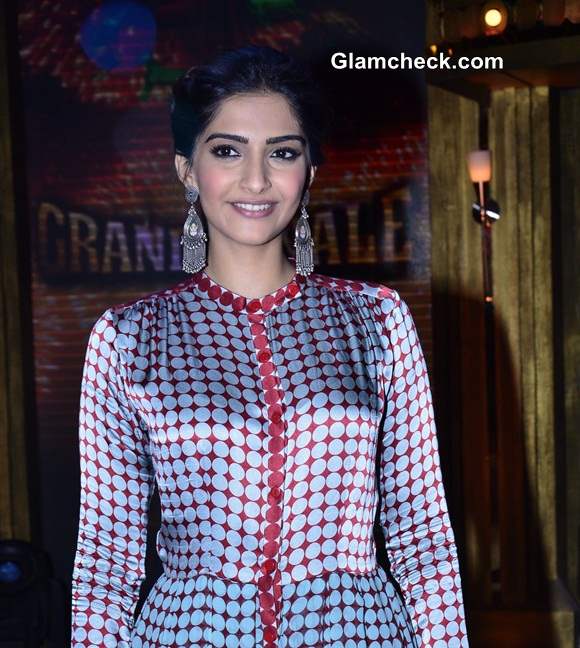 Sonam Kapoor 2014
Sonam styled her hair into a very simple rustic hairdo with bare minimal kohl to counter the details from the dress. The rosy cheeks and turned eyelashes add the final touches to her vintage look.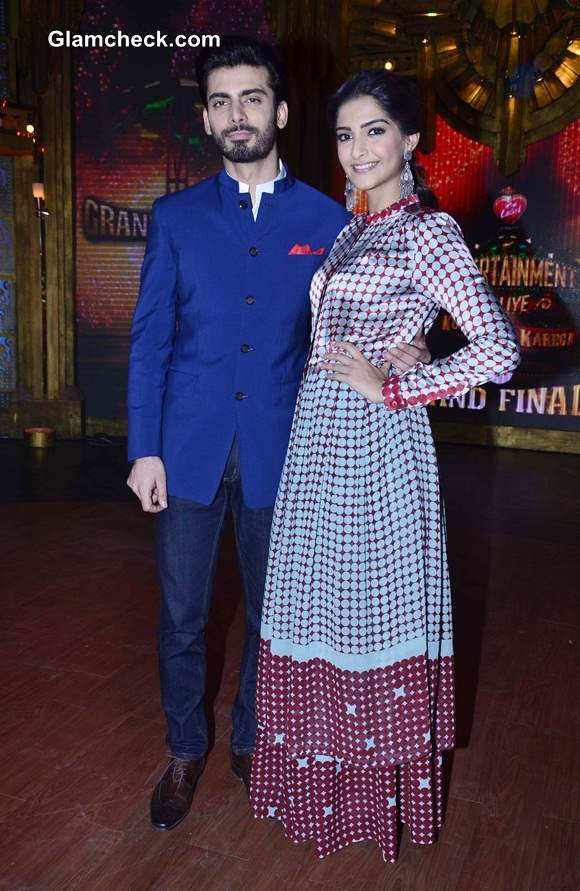 Sonam Kapoor Sports vintage look at Khoobsurat Promos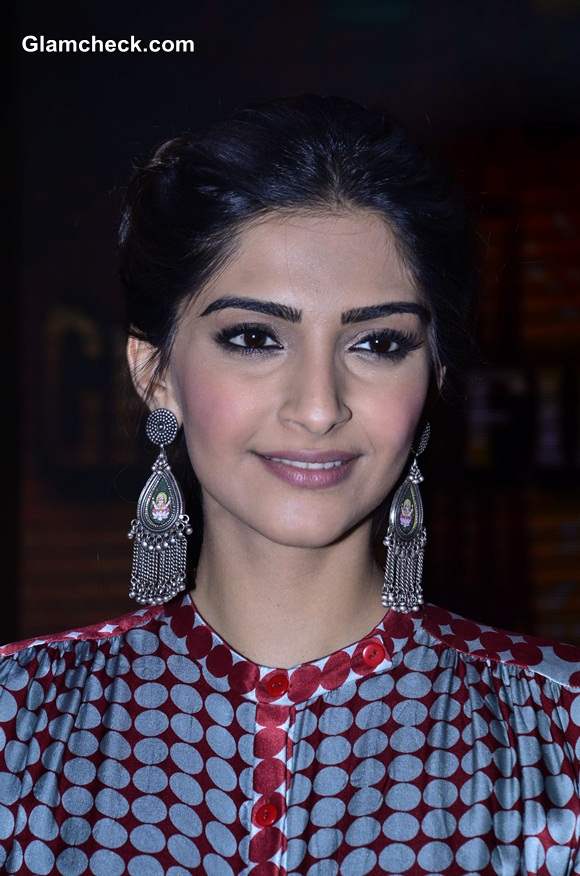 Sonam Kapoor 2014 Khoobsurat Movie
Glamcheck's Verdict: Kudos to this Bollywood Actress and Fashionista for not only promoting Indian Designers but Indian Couture as well. We give her a bow for incorporating the little details of the Indian graphic motif on her earrings and not missing out on the Indianess of her fashion quotient. This look not only goes with the whole metaphoric connotation of the remake of her movie Khoobsurat in a new light, but also brings out her way of defining the vintage in a new light and life! We at Glamcheck give this looks a heads up!
Solaris Images