Bollywood actor Alia Bhatt was one of the many celebs to attend the launch of the international high-end beauty salon Dessange in Mumbai, India on September 28, 2013. And boy, did this young and pretty lass look super hot at the event.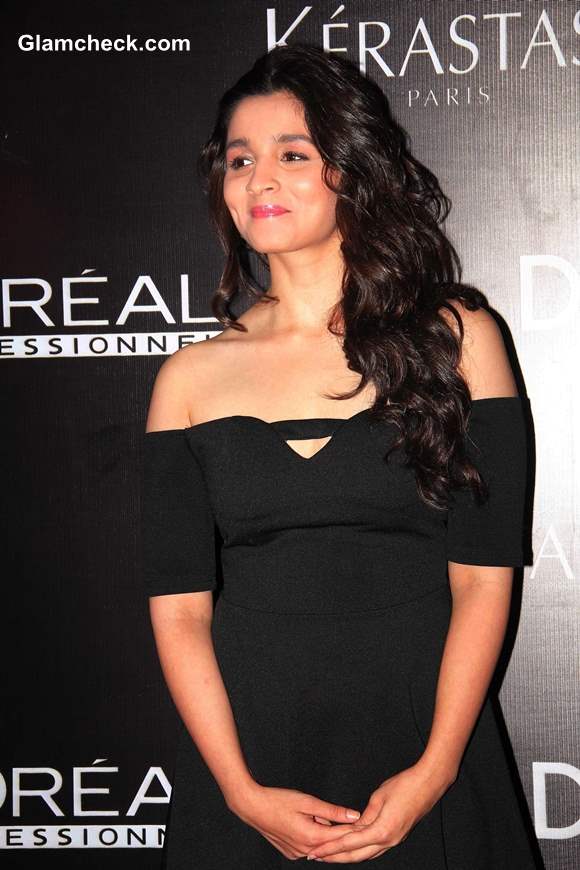 Alia Bhatt in Little Black Dress at Dessange Beauty Salon Launch
Youthful Elegance
Alia sported a lovely off-shoulder black dress, the sleeves coming till her elbows. The neckline had a sweetheart cut which was joined together at the bust, thus creating a cutout effect that highlighted very subtle décolletage that was quite tasteful.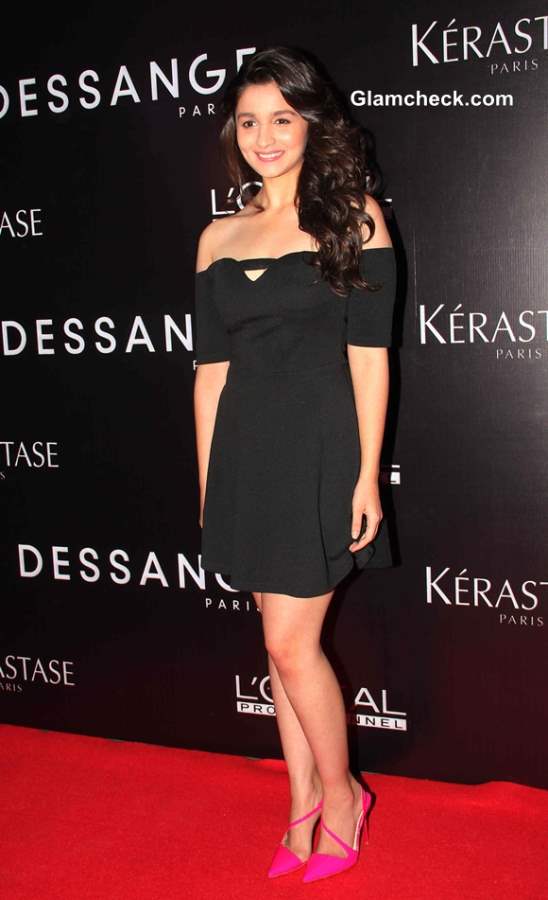 Alia Bhatt 2013 pics in Little Black Dress
Sophisticated and lady-like as the dress was, it still had a very cutesy, bubbly feel to it thanks in part to the slight flounce of the short skirt and largely because of the yummy fuchsia pumps with cross-strap detailing that Alia accessorised with. No jewellery needed with two such classy pieces doing all the talking.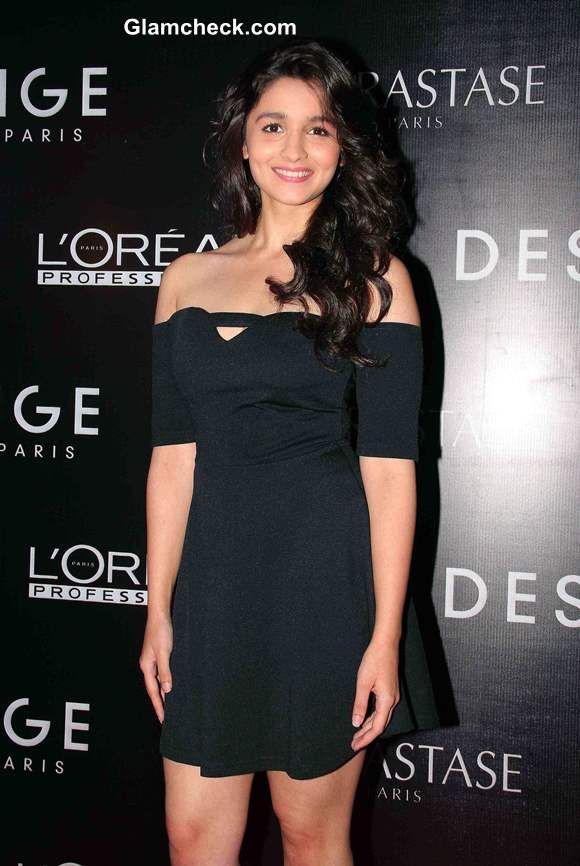 Alia Bhatt at Dessange Beauty Salon Launch
Although her dress and shoes are indeed is to die for, it's her side-swept curls that elicit the most envy. The chocolaty swirls were so casually brushed over one shoulder that is seemed very natural and effortless, which is exactly what makes her appear even hotter and does more for her sex appeal than the rest of her ensemble.
Her natural makeup was just as pivotal in rounding off her look.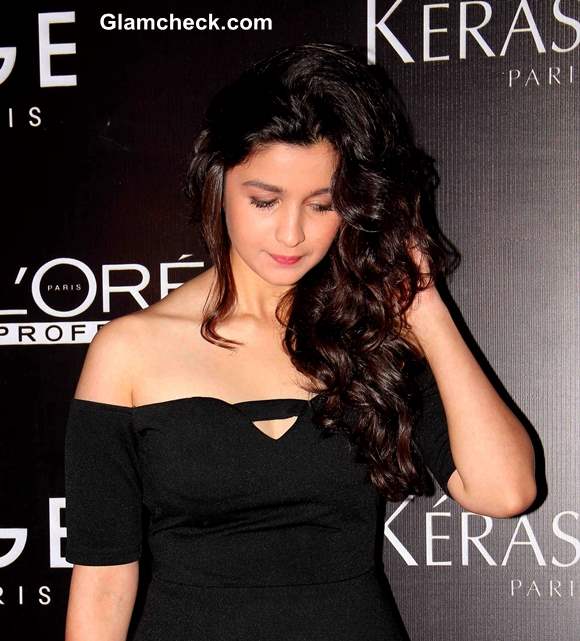 Alia Bhatt in Little Black Dress at 2013 Dessange Beauty Salon Launch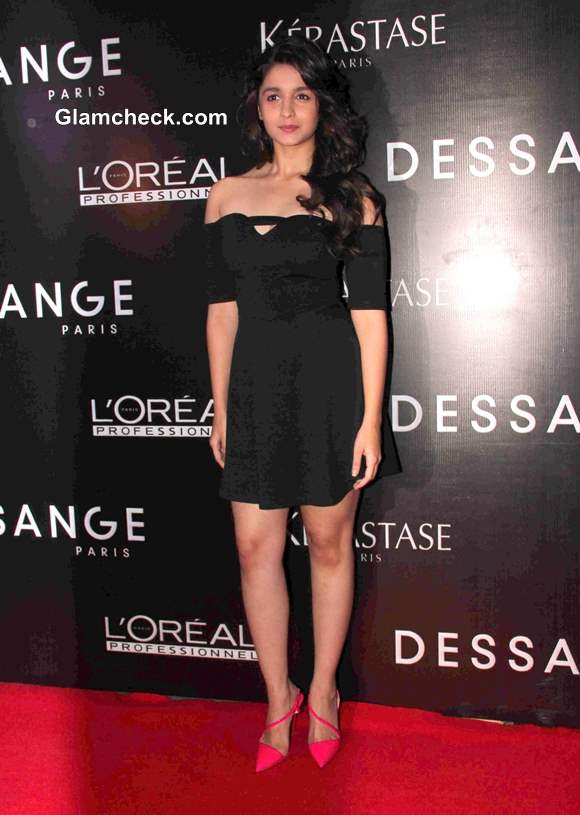 Alia Bhatt in Little Black Dress 2013
Solaris Images