Television actress Barkha Bisht was at a press meet in Mumbai, India on September 29, 2013 where she announced the launch of the Telly Calendar 2014. As you may have guessed from that name, each month of the Telly Calendar will feature a TV actress. Apart from lovely Barkha, the actresses roped in to feature in the calendar include Rucha Hasabnis, Dibyanka Tripathi and many other 'TV bahus' i.e. actresses who play the roles of daughters-in-law in any of the television shows along that theme.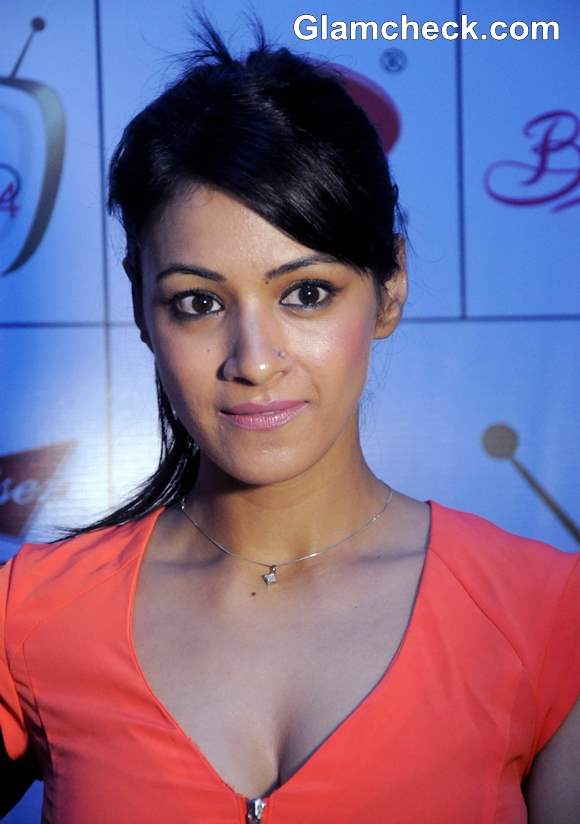 Barkha Bisht at Telly Calender 2014 Announcement
While these ladies were present at the launch too, what was really sweet was that their on-screen hubbies, boyfriends or significant others came to the event to show their support, Karan Tacker, Indraneil Gupta (real-life hubby too, in Barkha's case) and Vishal Singh, to name a few.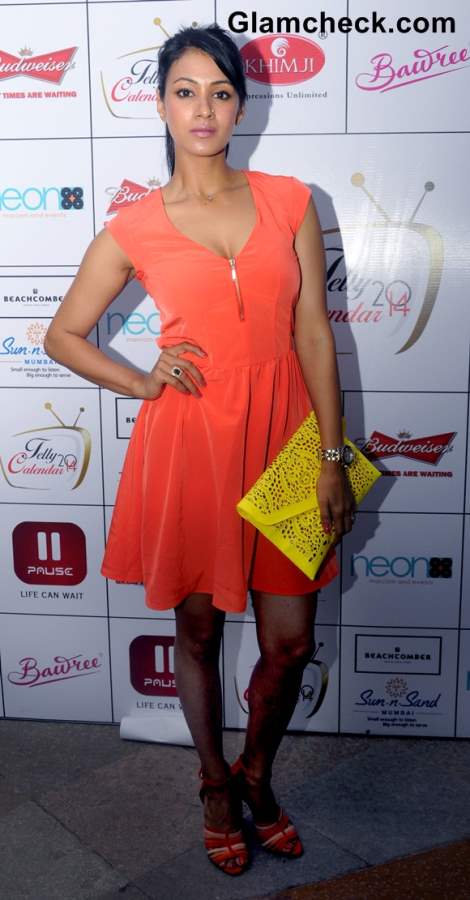 Barkha Bisht 2013 in Orange Dress at Telly Calender 2014 Announcement
Barkha had a modern, bold, casual and confident look going on with her ensemble for the big event. She wore a cute orange frock with gold zipper detailing on the bust and a flirty skirt which ended a couple of inches above her knees.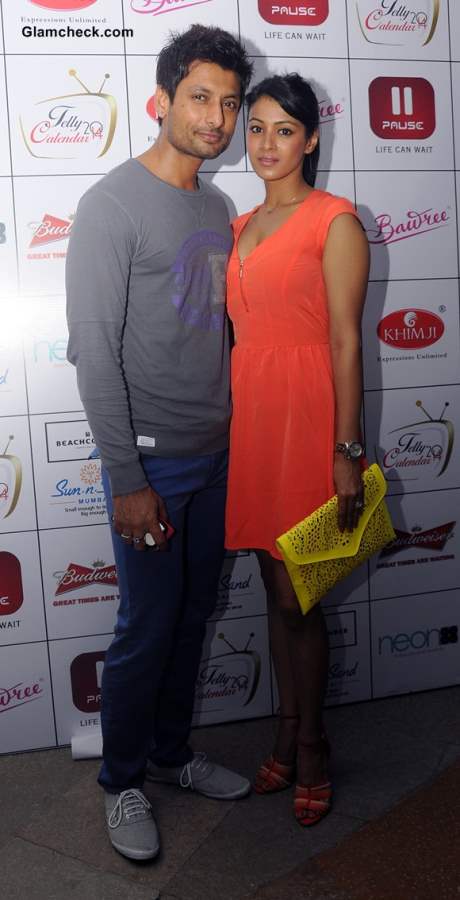 Barkha Bisht Telly Calender 2014 Announcement
She wore several subtle pieces of jewellery including two statement rings, a diamond stud nose ring, a delicate silver chain with a small pendant and a silver watch. But the most noticeable accessory was her very cheerful, bright yellow envelope clutch which essentially tied the look together along with her multi-hued orange ankle-strap heels.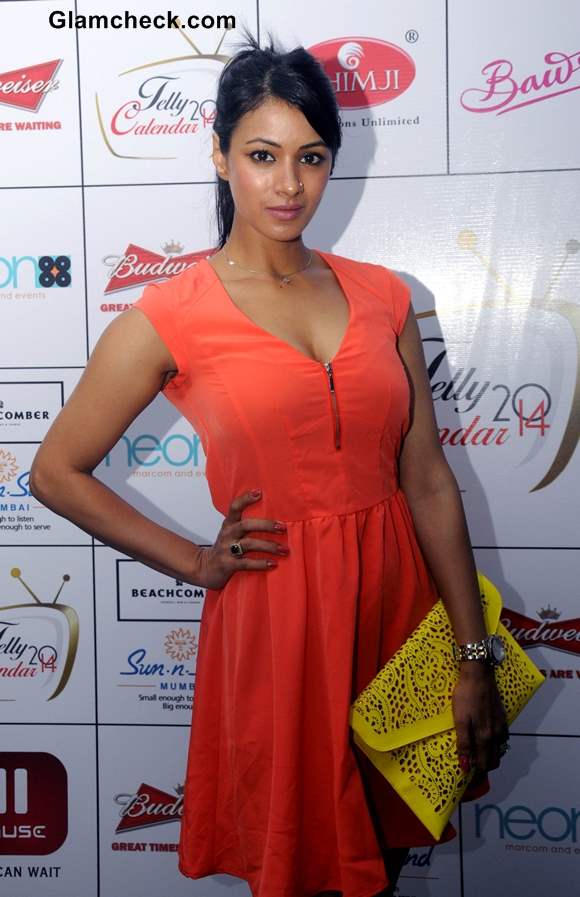 Barkha Bisht in Orange Dress at Telly Calender 2014 Announcement
Kohled eyes, pink lips and a messy ponytail from an off-center parting completed her look. 
Solaris Images