Jewellery and fashion designer Riddhima Kapoor Sahni, daughter of veteran Bollywood actors Neetu and Rishi Kapoor and sister of actor Ranbir Kapoor, was spotted launching the new Godrej Nature's Basket flagship store at Defence Colony in New Delhi, India on October 17, 2013.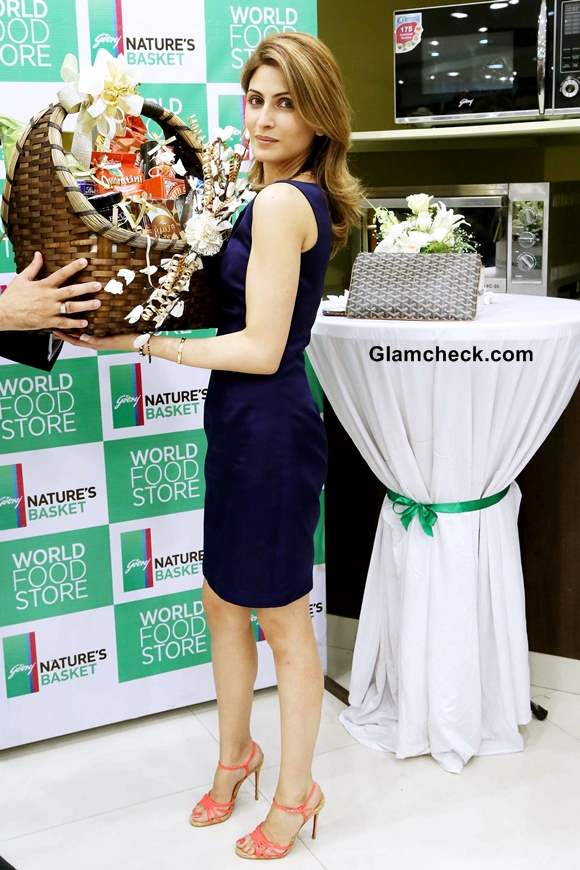 Riddhima Kapoor Sahni Launches Gourmet Food Store in New Delhi
Riddhima looked absolutely fab in a sleeveless, knee-length navy blue dress which featured a semi-cowl neckline. The color, quite royal in itself, was exquisite on her as it lit up her pale skin and brought out the color of her dyed locks.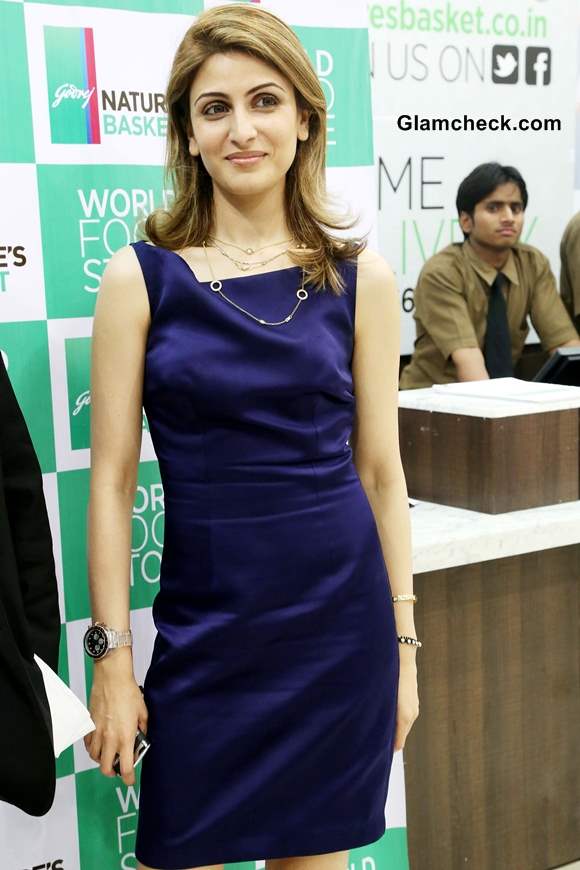 Riddhima Kapoor 2013 picture
She brightened up the outfit with subtle pieces of jewellery including a silver watch with a black dial, a couple of slim bracelets, a delicate yet visually statement necklace and two pairs of tiny stud earrings.
One of the most stunning pieces of her ensemble was her footwear – a pair of delicious pale orange ankle-straps with a stiletto heel. The accessorizing was rounded off with a grey patterned black clutch. Nuetral makeup and loose hair completed her look. She was the very essence of the style and grace that her mother embodies.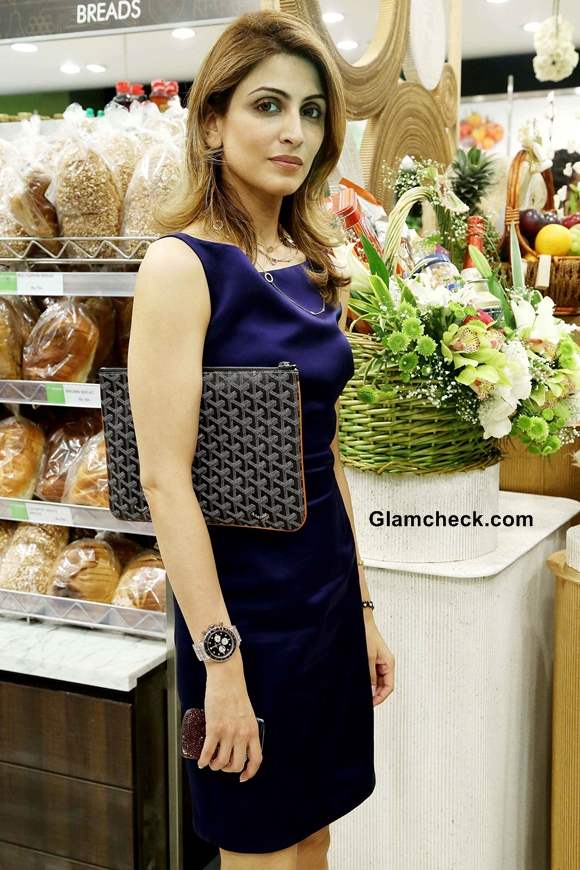 Riddhima Kapoor Launches Gourmet Food Store in New Delhi
Fellow fashion designer Manav Gangwani was also at the event as was Mohit Khattar, the marketing director of Nature's Basket. The latter revealed at the event that they were looking to launch well over 10 stores across the country in the coming year and at the very least 15 in the next three. Curently, there are 29 stores at multiple locations in Mumbai, Pune, Hyderabad, Bangalore, Gurgaon and Delhi.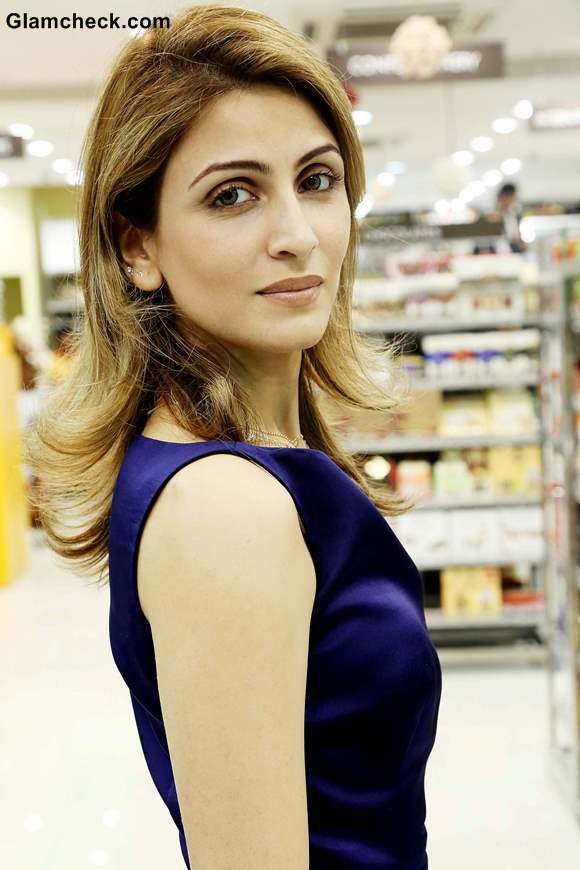 Riddhima Kapoor Pictures 2013
When asked where they were planning on opening the new stores, Khattar confirmed that they would all be in big cities, some where branches already exist and others in new cities. Nature's Basket is a well-known and well-loved store that offers international food choices to a discerning clientele.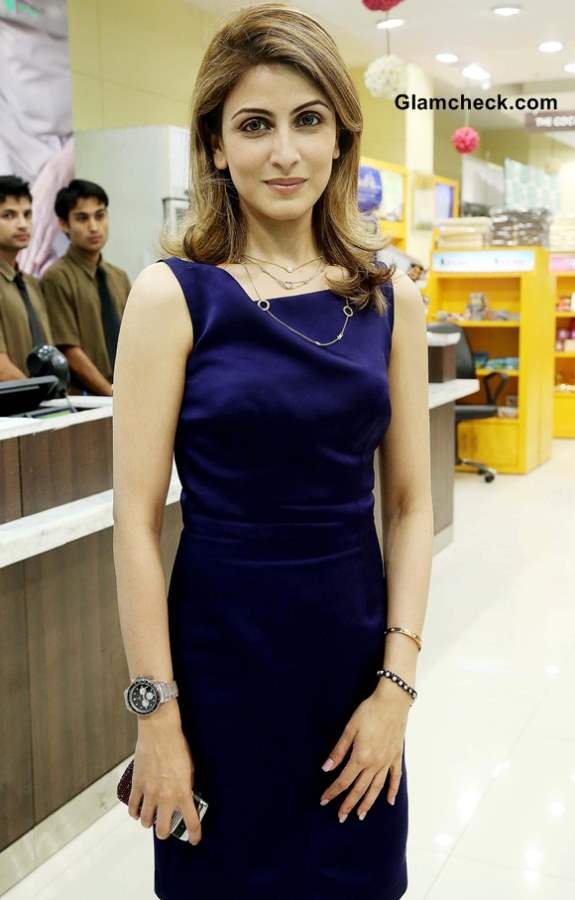 Riddhima Kapoor 2013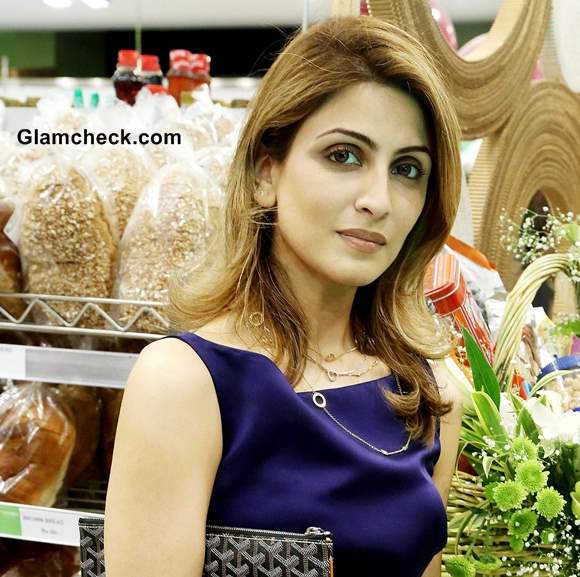 Riddhima Kapoor Pictures
Solaris Images