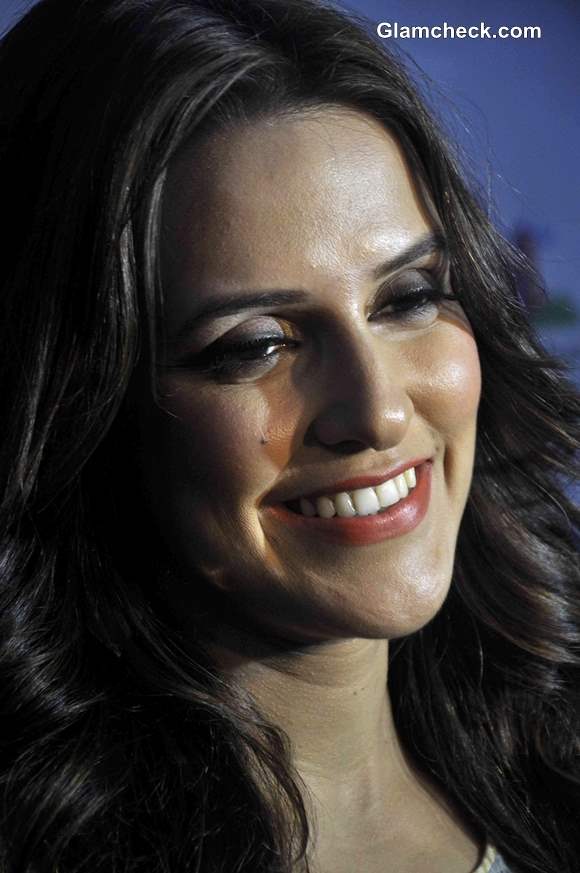 Where has Bollywood actor Neha Dhupia been? We've missed her style sense and were pleased to see her emerging after a short sabbatical for MCHI-CREDAI's 22nd Property Exhibition in Mumbai, India on October 17, 2013.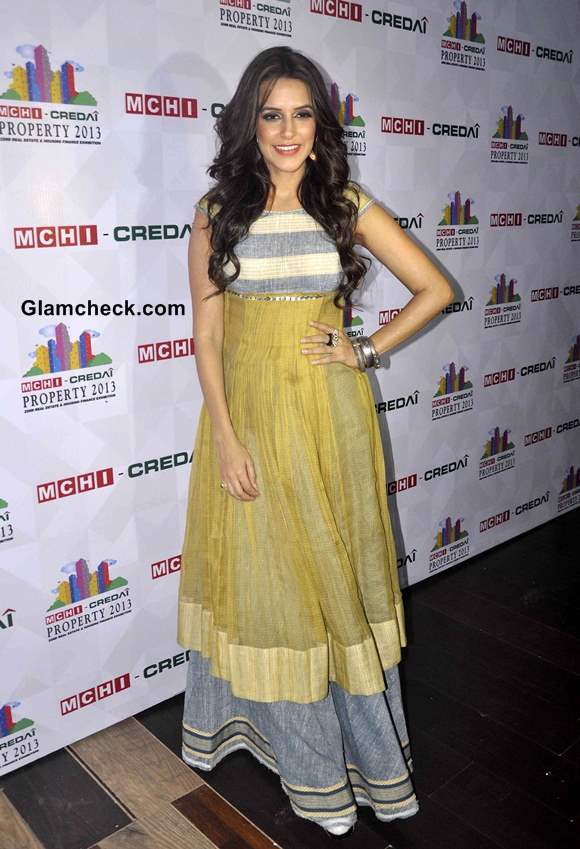 Neha Dhupia at Mumbai Property Exhibition 
We wouldn't expect anything sub-par from Neha and she picked the perfect outfit yet again for the day time event held in hot Mumbai weather.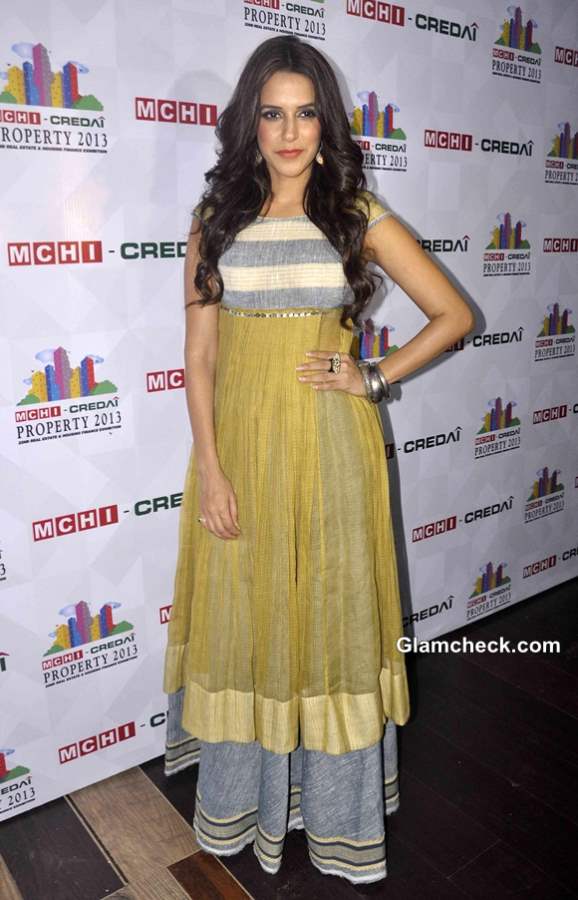 Neha Dhupia in Fusion Outfit at Mumbai Property Exhibition
She sported a lovely dress which easily resembled an anarkali outfit but had a very casual and contemporary look about it to be so. It had blue and white horizontal stripes on the bust, and a sheer yellow overlay from the bust down which ended at about calf length. Her skirt was a solid blue, ending in horizontal stripes on the hemline.
The skirt, rather than falling straight down, had a bit of a flare to it so that it gave off a nice Bohemian vibe but also made you think of a lehenga choli, which is cool as heck if you ask us! 
The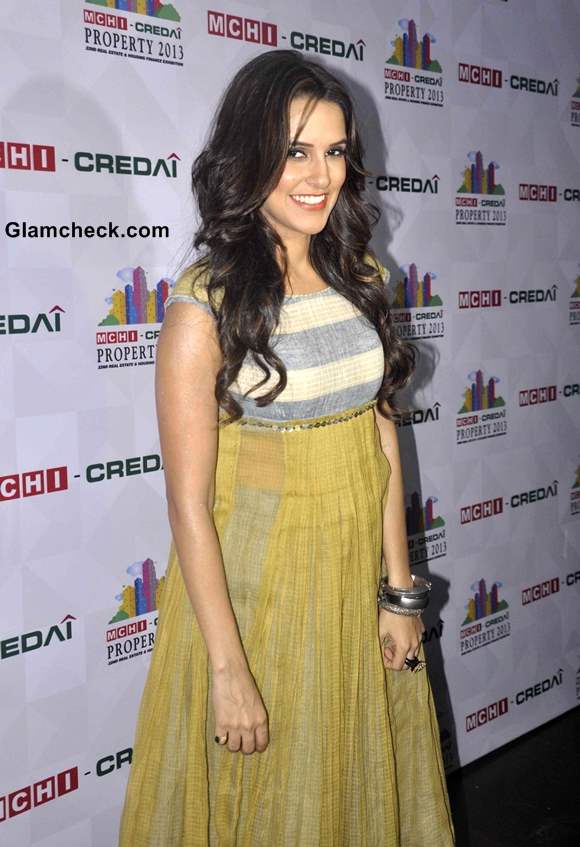 Neha Dhupia's style at Mumbai Property Exhibition
outfit had a light feel about it and the subtle colors were pleasantly dreamy and low-key. The varying vibe of the look – traditional and Bohemian – made it open to interpretation which is kinda nice when you're not keen on making a statement with your look.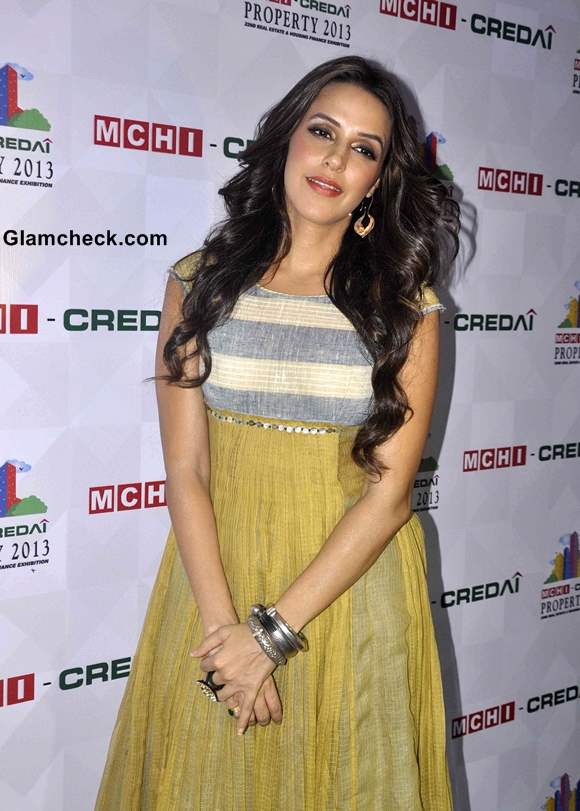 Neha Dhupia 2013 at Mumbai Property Exhibition
The ensemble was accessorised with a heavy silver kada, a statement finger ring, another smaller ring, and dangle earrings hidden behind seriously sexy soft curls tumbling down her shoulders from a middle parting.
A red lippie and her usual smokey eye makeup completed her look. 
Solaris Images