It's nice to see Bollywood celebs standing up for something that matters. In a bid to get young people interested in the political process, specifically voting, actress Soha Ali Khan jetted to New Delhi, India on October 24, 2013 for a press conference announcing the Delhi assembly polls.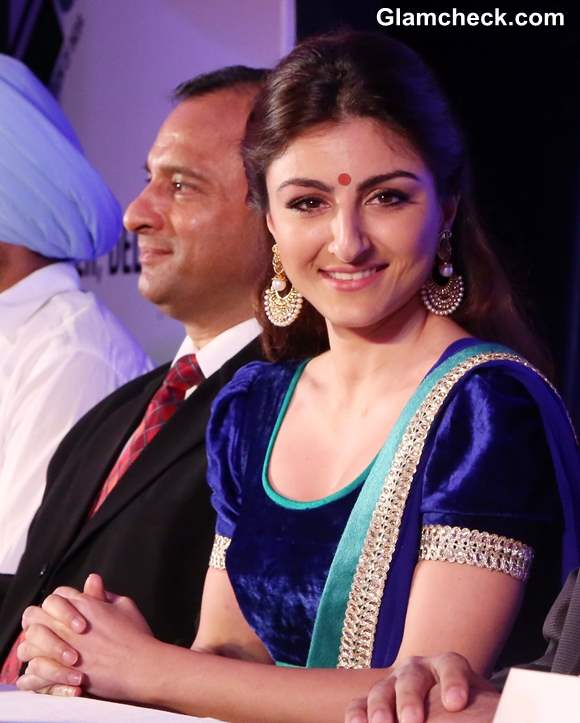 Soha Ali Khan Encourages Youth to Participate in Polls
The press meet also announced a campaign, called Dil Me Hain Dilli – Vote Karenga (Delhi is in my heart – I will Vote). which is targetting youth, urging them to vote in the upcoming assembly poll on December 4, 2013.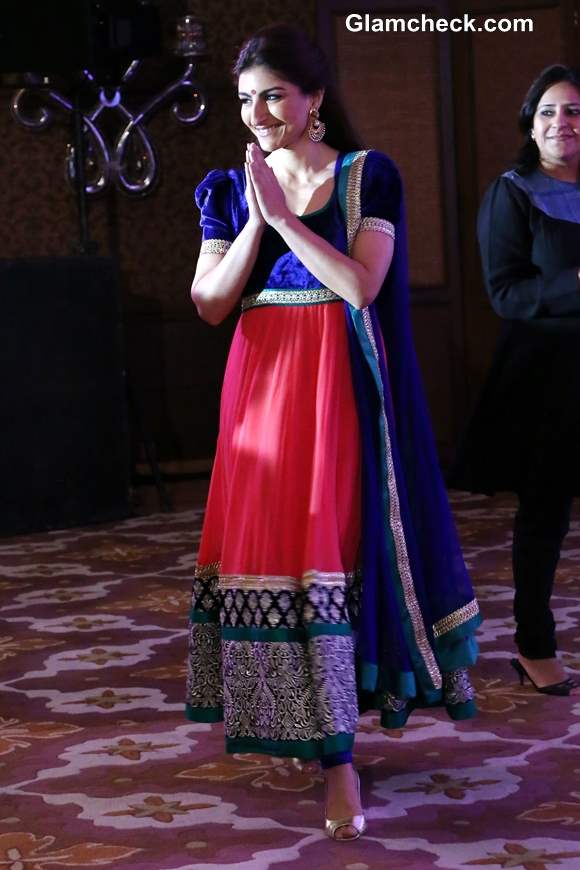 Soha Ali Khan Encourages Youth to Participate in Polls 2013
The brain child of the Delhi Election Commission, the campaign is backed not only by brand ambassador Soha but also Toral Rasputa of "Balika Vadhu" fame and cricketer Virat Kohli.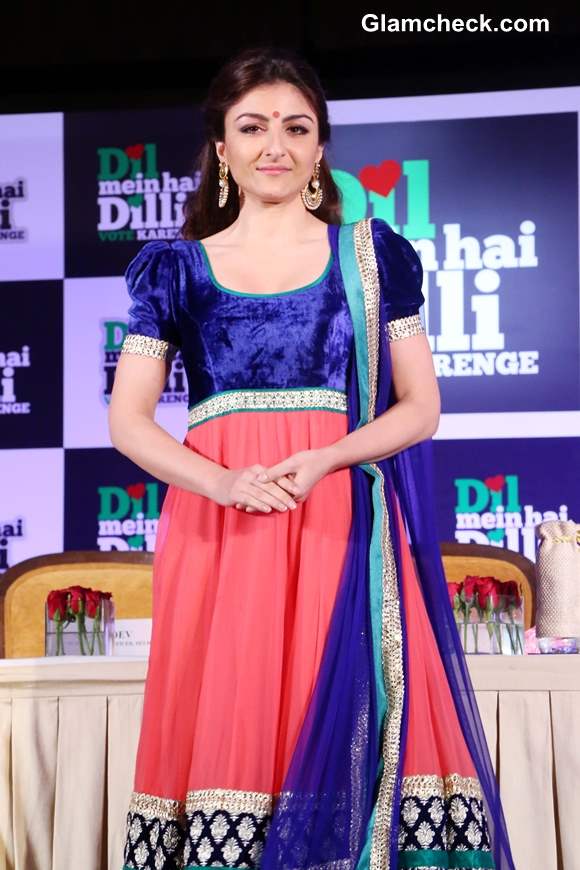 Soha Ali Khan in Anarkali Suit 2013 pictures
Soha, who was born and raised in Delhi, said that she thought that voting was a luxury that the country's great leaders had to fight long and hard for, and that it should not be taken for granted. She appealed to people to take the trouble to come out and vote rather than just staying home and enjoying the holiday.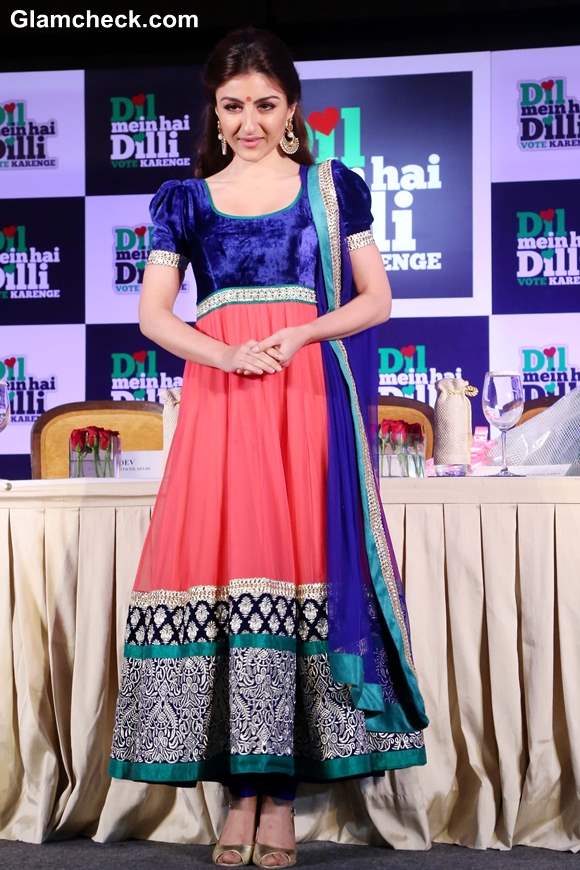 Soha Ali Khan in Anarkali Suit 2013
She looked lovely at the campaign announcement in a multi-colored anarkali outfit featuring a blue velvet bust and a primarily coral skirt with a thick band of stunning monochrome embroidery on the hemline bordered by turquoise. The ethnic ensemble was accessorized wth gold peep-toes and large traditional theme dangle earrings. A red bindi, neutral makeup and a half-up, half-down do completed her look. She looked gorgeous, and yet so sweet!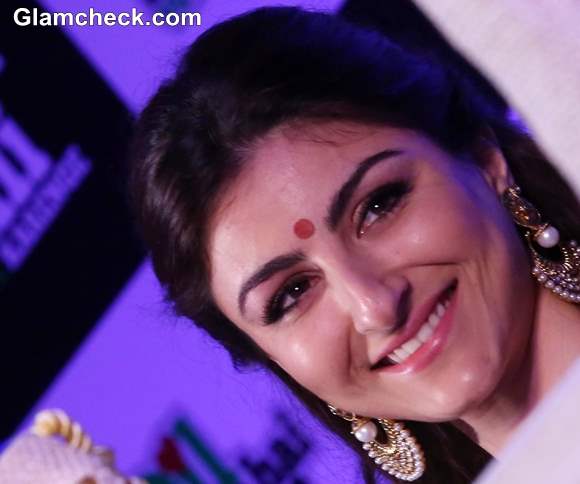 Soha Ali Khan Traditional Hairstyle makeup 2013
Also at the event was Vijay Dev, the chief electoral officer, who said that the campaign was all about educating voters of the polling process. He also revealed that at the moment, only about 55 to 60 percent of Delhiites come out to vote, and he was hoping that this campaign would increase that number to 100.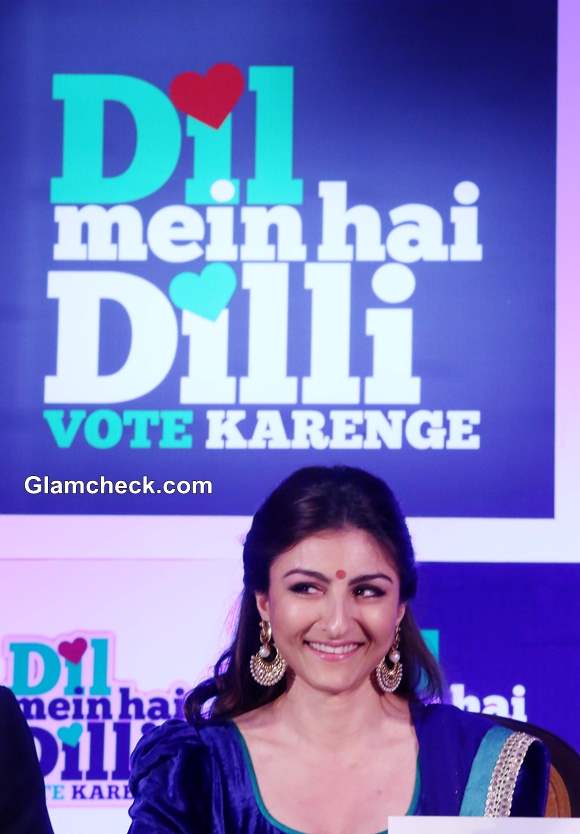 Soha Ali Khan Traditional look
Solaris Images