Bollywood actors Ariana Ayam and Adhyayan Suman were at the first look of their film "Heartless" at PVR ECX in Mumbai, India on November 13, 2013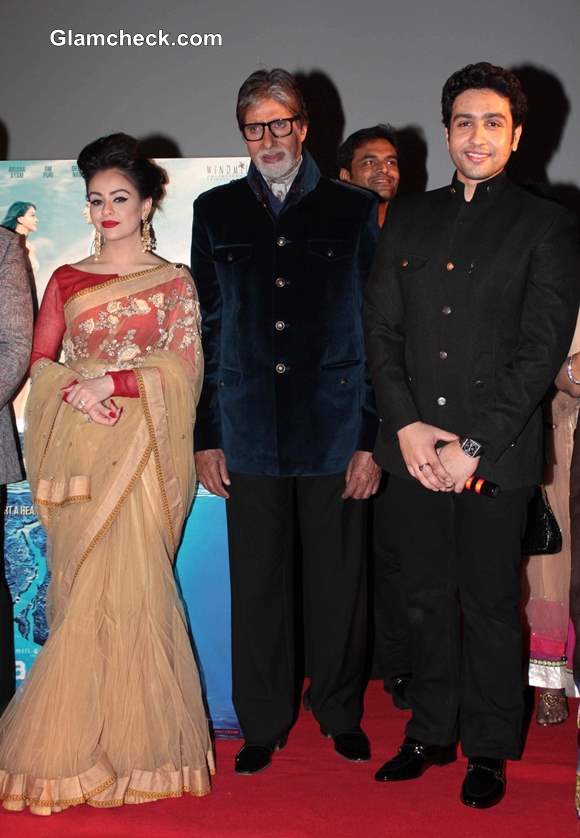 'Heartless' Trailer Release in Mumbai
Ariana wore a Sabyasachi vintage gold sari that had gold embroidery on the pallu. It was teamed with a full-sleeved red blouse. She styled the look in a similar vein with gold dangle earrings, red lips, cat's eye makeup and an elaborate retro do.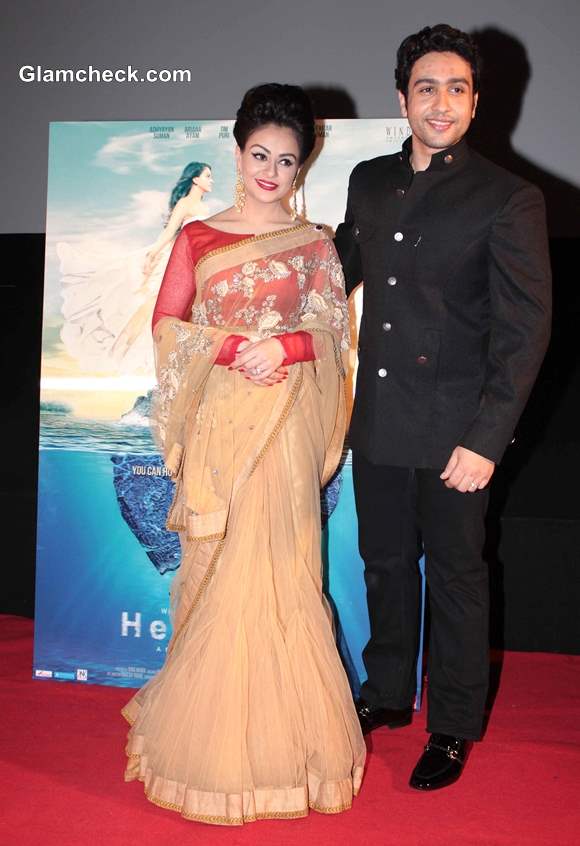 Ariana Ayam and Adhyayan Suman at 'Heartless' Trailer release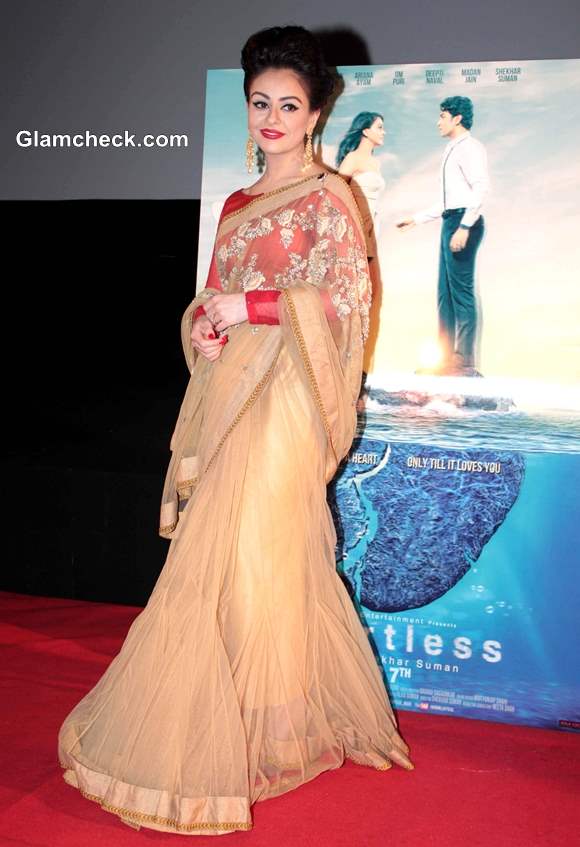 Ariana Ayam in Sabyasachi at Heartless Trailer release 2013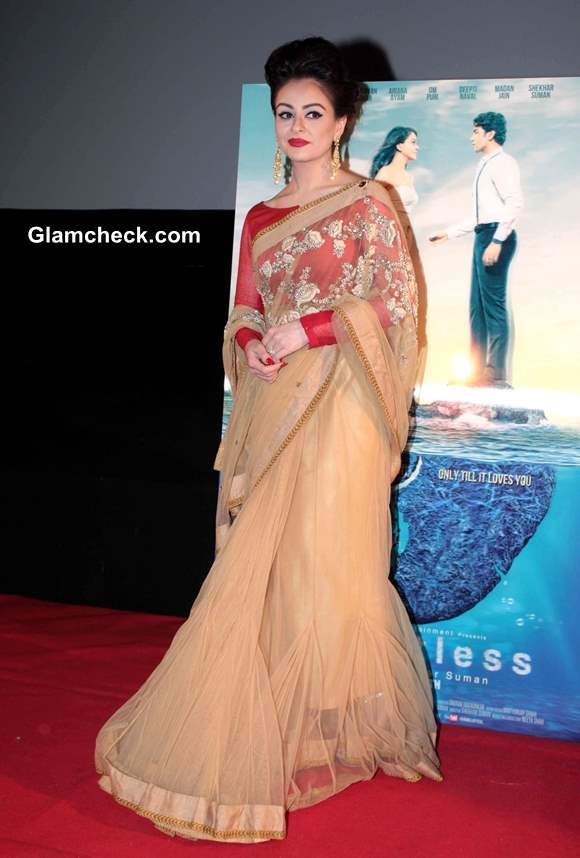 Ariana Ayam in Sabyasachi at Heartless Trailer release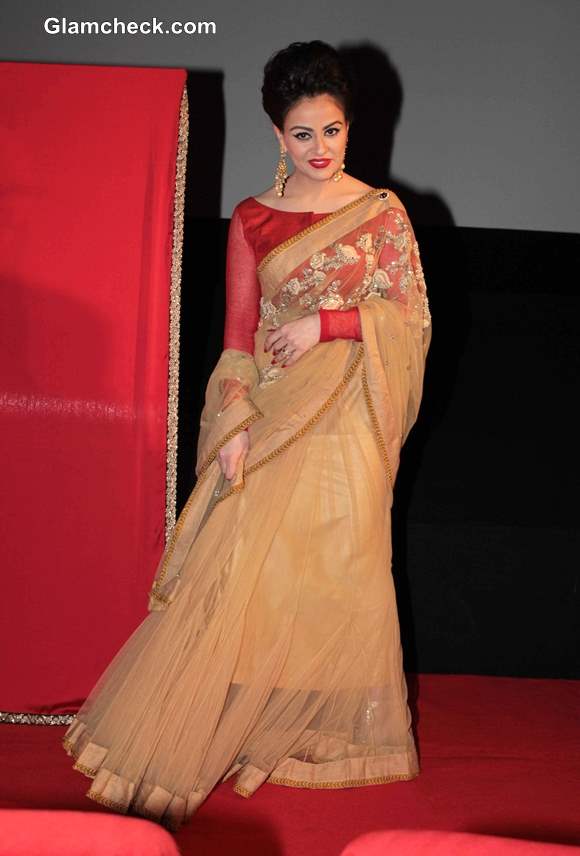 Ariana Ayam pictures
Her co-star Adhyayan was equally elegant in a black pantsuit, the jacket buttoned all the way up. He accessorised with black shoes.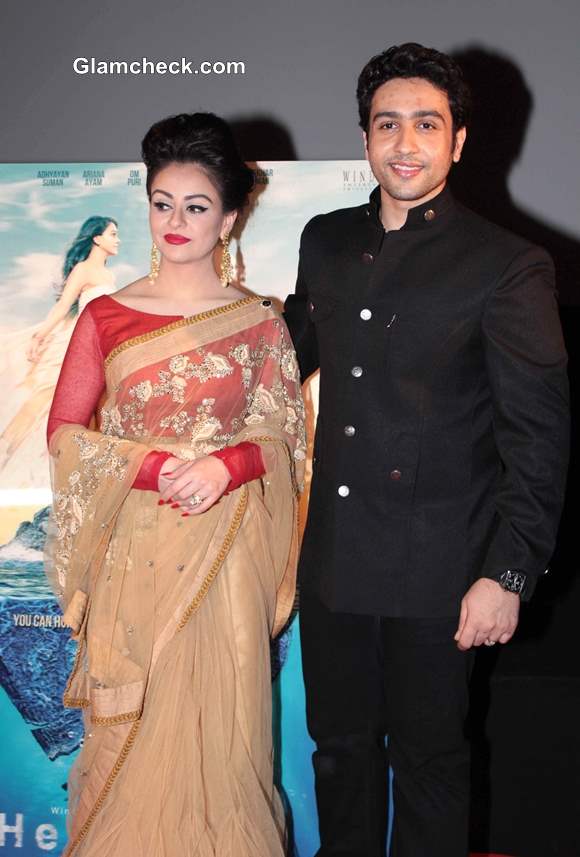 Ariana Ayam and Adhyayan Suman movie 'Heartless'
Heartless is Shekhar Suman's directorial debut. The actor lost his own son, Aauysh, to a rare heart ailment when the boy was only 11. The film is both a dedication to his son and inspired by his tale. Shekhar's other son Adhayan is playing the lead role and Shekhar too will feature in the film. Other cast members include Om Puri, Madan Jain and Deepti Naval.
The film is categorized as a medical thriller but also has elements of romance. It will explore the phenomenon of anaesthesia awareness – a condition in which a person who is under anaesthesia is fully aware even though he appears to be sleeping.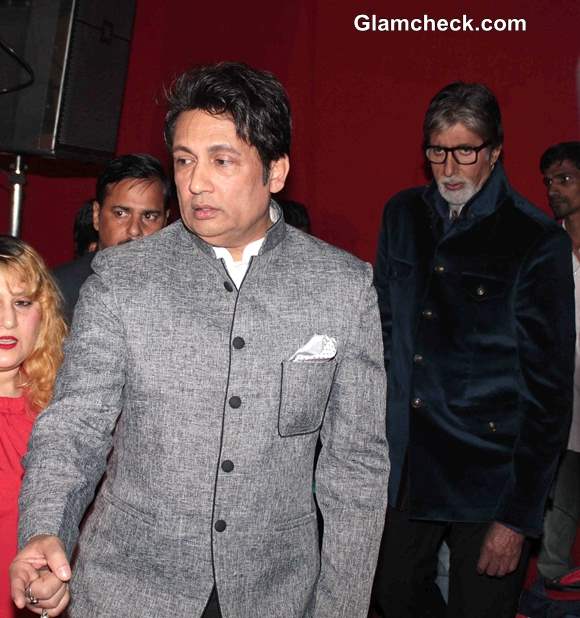 Shekhar Suman and Amitabh Bachchan at 'Heartless' Trailer Release
Actor Amitabh Bachchan was the special guest at the event. He said that there was nothing worse than for a parent to lose a child. He said that the title Heartless was about people who had no heart and just cared about money, and also about people who are dying from a heart disease. The trailer, he said, captured both these ideas. He said he liked the look of the trailer and hoped that the movie would do well.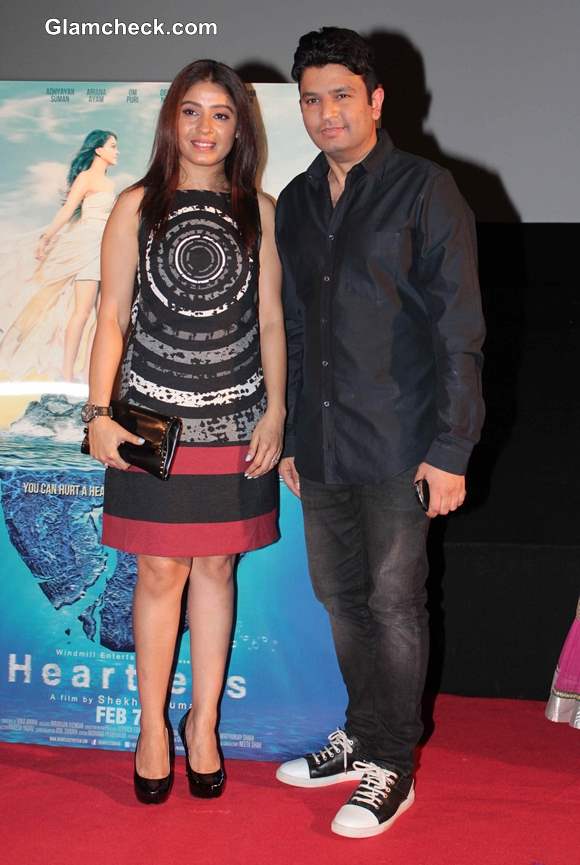 Sunidhi Chauhan with Film Maker Bhushan Kumar at 'Heartless' Trailer Release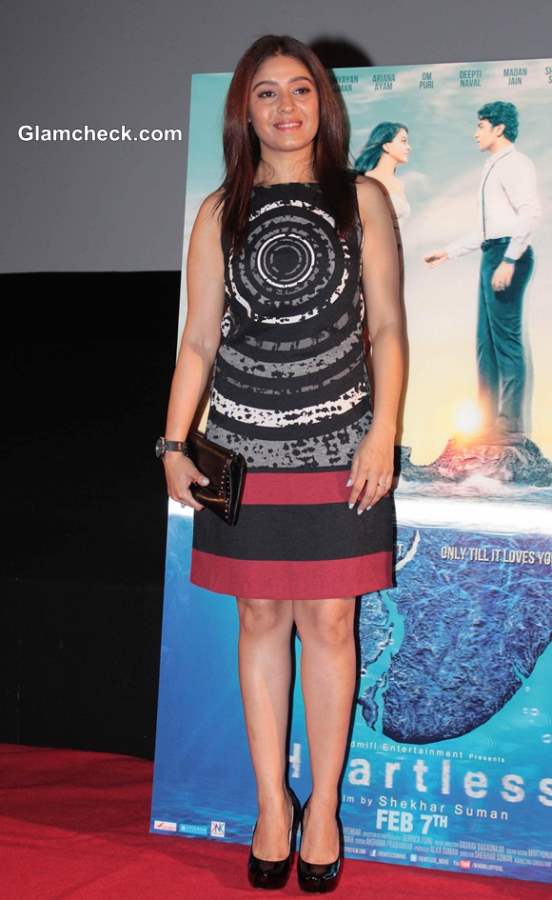 Sunidhi Chauhan at movie 'Heartless' Trailer Release
Singer Sunidhi Chauhan and film maker Bhushan Kumar also attended the event. She wore a patterned black, knee-length dress and rounded off the ensemble with patent black heels and a matching black clutch. He kept it casual in grey jeans, a navy shirt and monochrome trainers.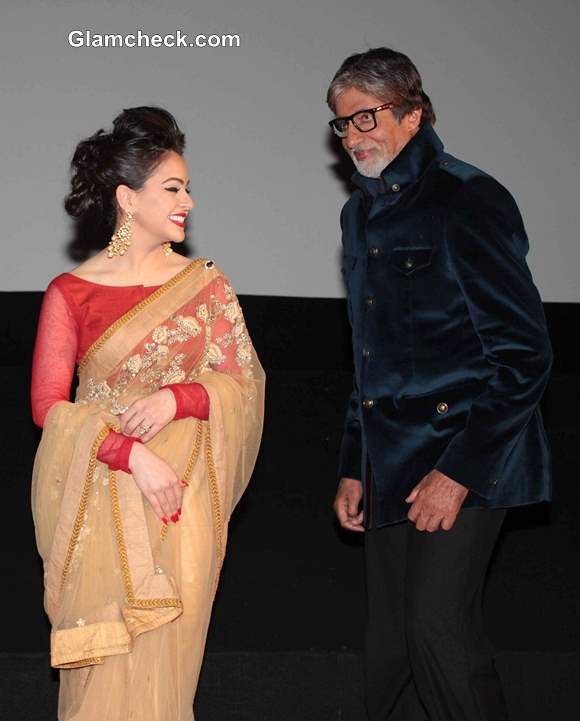 Ariana Ayam in movie Heartless
Heartless release on February 7, 2014. 
Solaris Images