Bollywood actress, Deepika Padukone showed up looking chic during the launch of Stardust cover, January issue in Mumbai, India on January 15th 2014.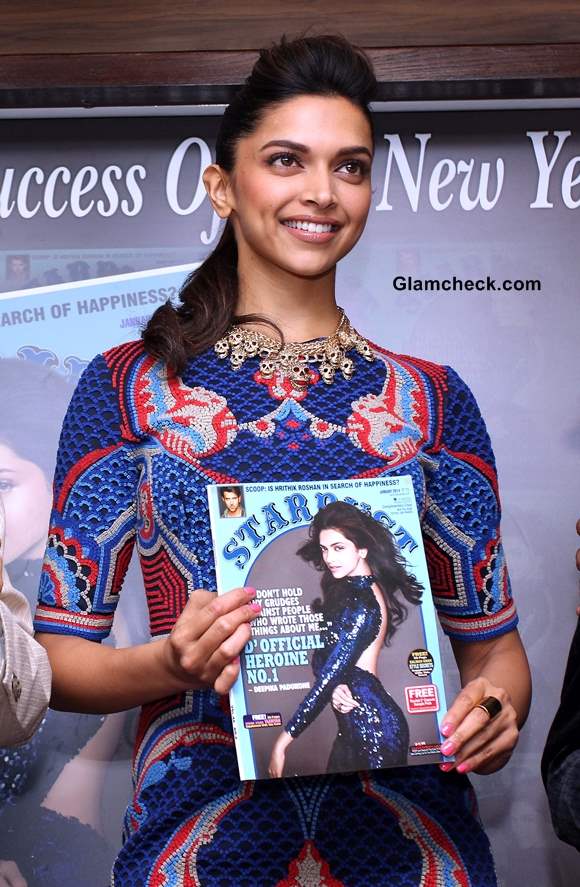 Deepika Padukone at the launch of Stardust cover January 2014 issue
Deepika chose a Pankaj and Nidhi sheath dress for the Filmfare event. She rocked her outfit that boasted of gorgeous architectural placement prints in shades of red and blue which accentuated her hard as rock figure. The diva skipped the black belt and strappy pumps worn by the model on the runway and instead went for a Mawi skull necklace and a statement ring in gold. She put on a sleek pair of neon pink pointy stilettos too which we have to say, weren't a fav!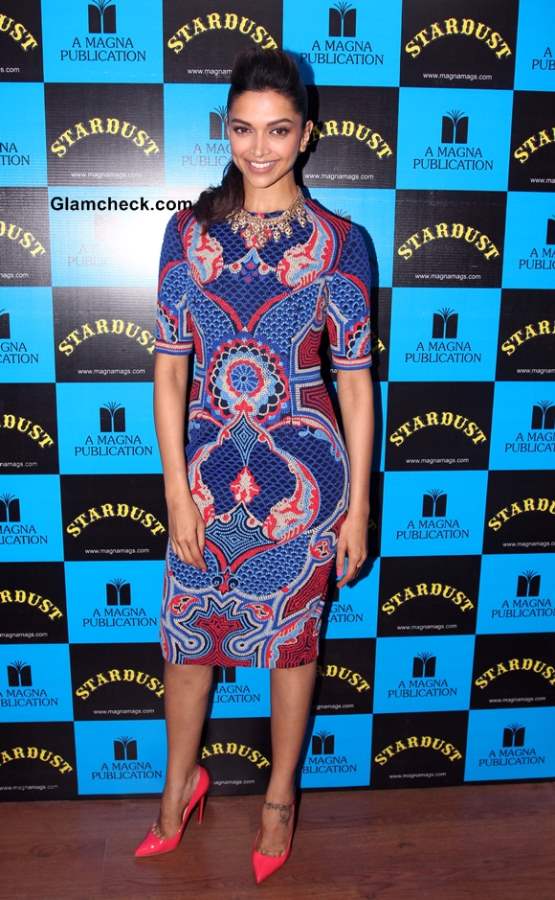 Deepika Padukone at the launch of Stardust January 2014
She styled her hair back with a puff and put on eyeliner with a natural shade of gloss. Good option to keep it simple on the face and not bombard the heavy print.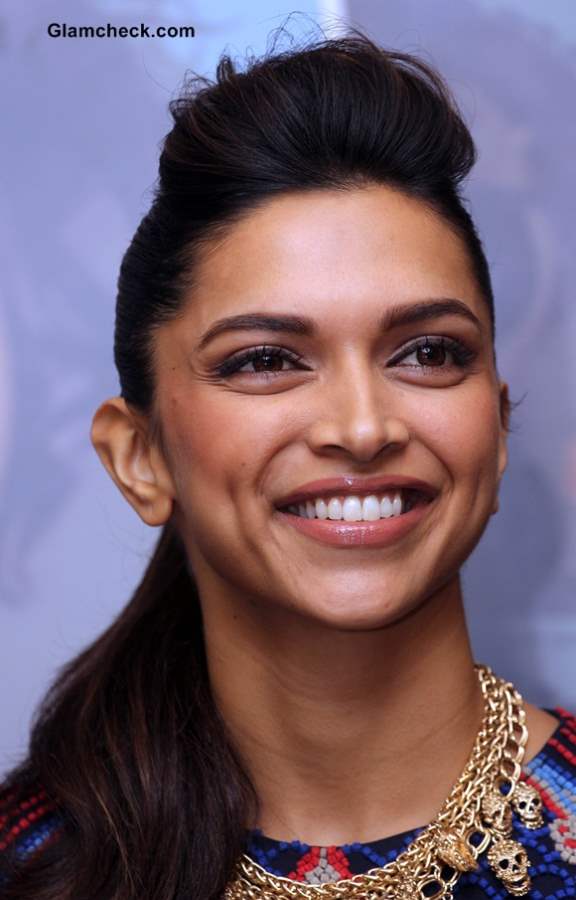 Deepika Padukone 2014 latest pictures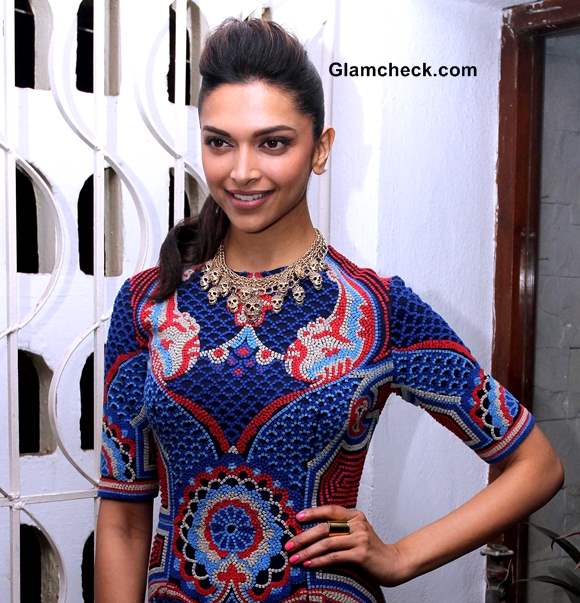 Deepika Padukone 2014 at the launch of Stardust cover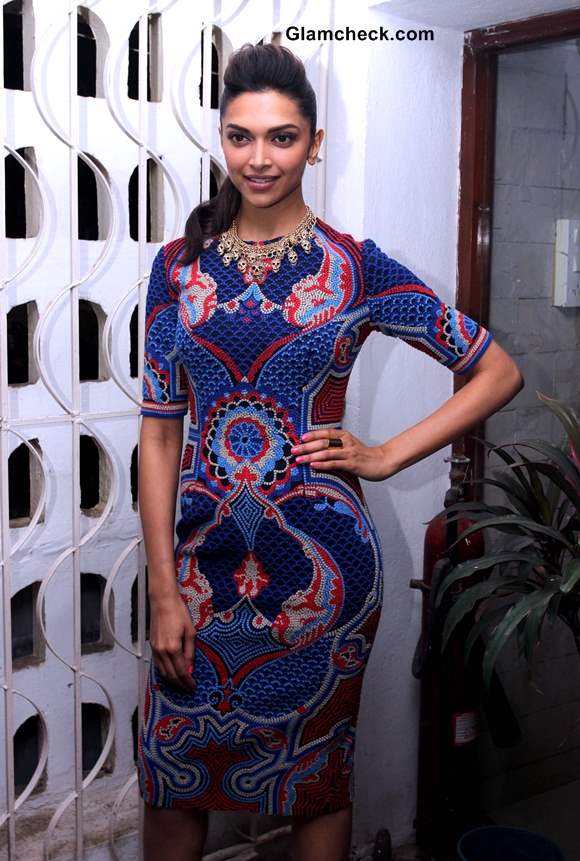 Deepika Padukone at launch of Stardust cover January 2014 issue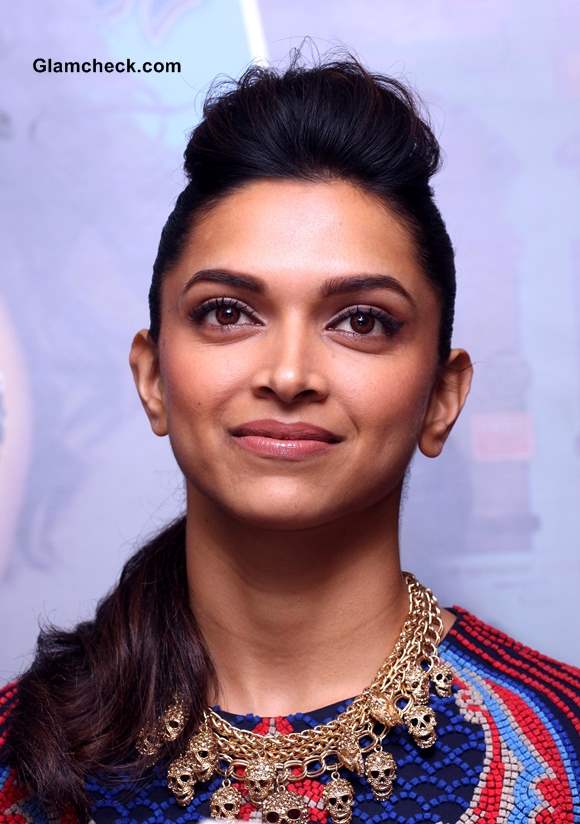 Deepika Padukone Hairstyle 2014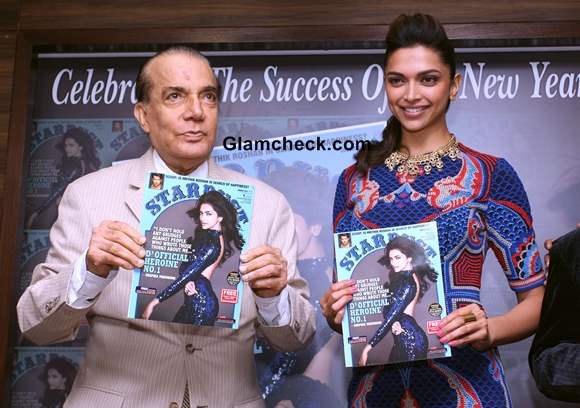 Deepika Padukone at the launch of Stardust cover January 2014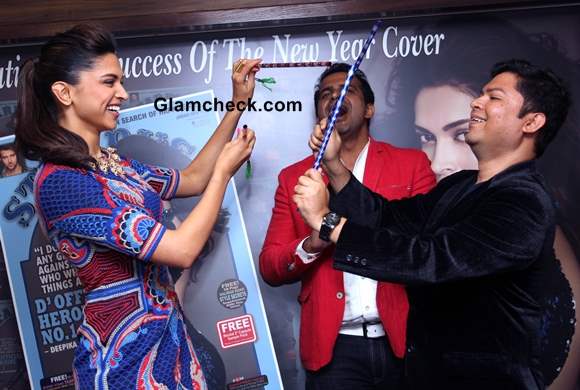 Deepika Padukone at Stardust cover January 2014 issue Launch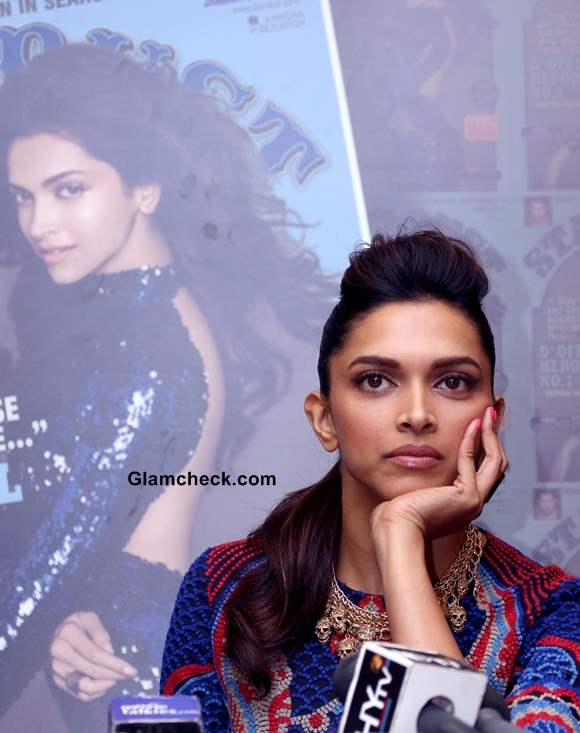 Deepika Padukone at the launch of Stardust cover January 2014 issue Pictures
Solaris Images