Like many of her contemporaries, Bollywood actress Elli Avram chose to wear a sari to the 59th Idea Filmfare Awards in Mumbai, India on January 24, 2014.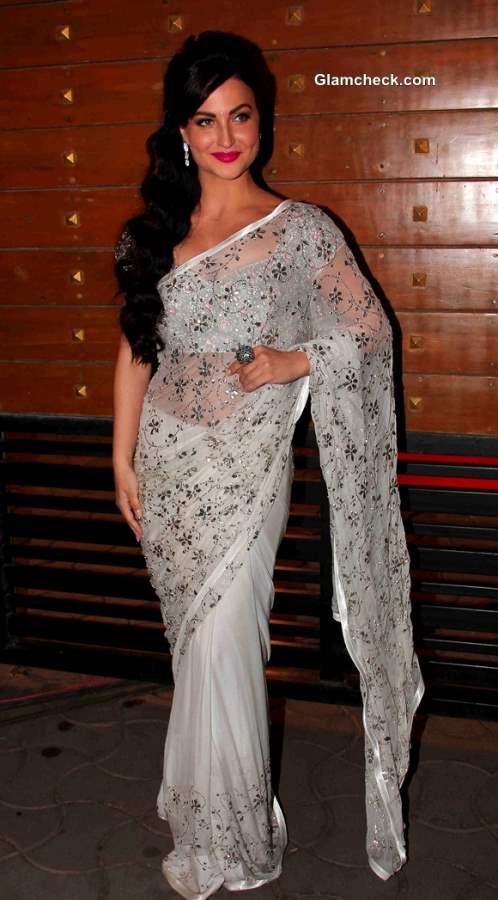 Elli Avram 2014
The Mickey Virus star donned a beautiful white sari that featured floral silver sequinned detailing in floral patterns on the pallu and the border of the bottom half. She paired the delicate-looking number with a sequinned silver blouse that had a low-cut backline – very sexy!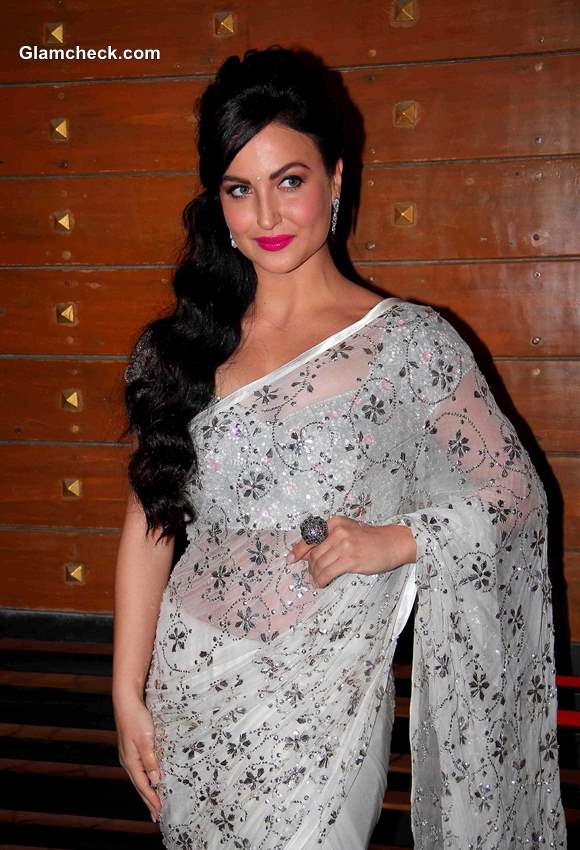 Elli Avram in Sari at Filmfare Awards 2014
We love the delicate dangle earrings and statement antique ring she accessorized with. They were minimalistic and understated, making them the perfect complement for this ensemble.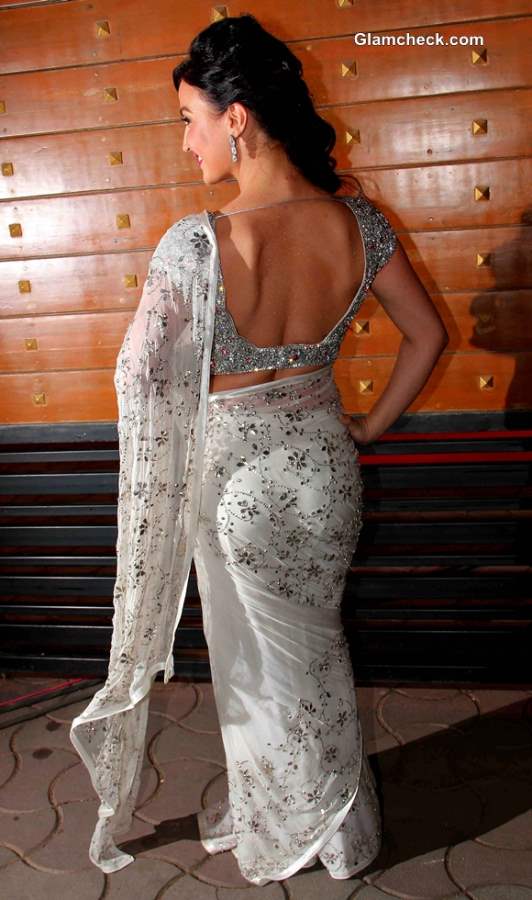 Elli Avram at 2014 Filmfare Awards
She completed her look with a side-swept ponytail and bangs, and a bright pink lippie.
There was something retro about her look, although we can't quite put our finger on it. But you have to admit that there is that yesteryear vibe which she pulls off to perfection.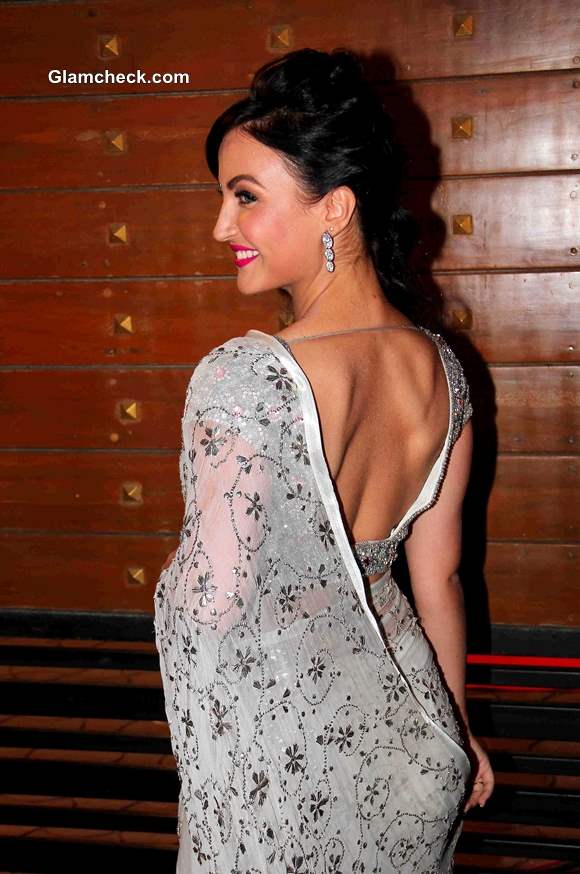 Elli Avram 2014 Filmfare Awards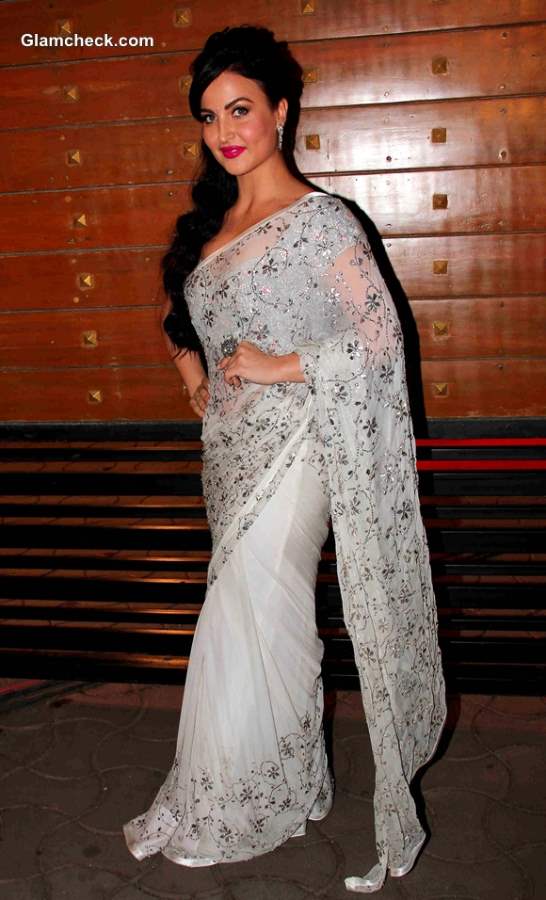 Elli Avram Wears Sequinned Sari to Filmfare Awards 2014
Solaris Images