Bollywood actor Vidya Balan did away with her patent saris yet again and chose to wear a red dress as she went to the sets of Comedy Nights with Kapil in Mumbai, India on February 11, 2014 to promote her upcoming film "Shaadi Ke Side Effects". However, this attempt at a Western outfit was not as successful as her last few.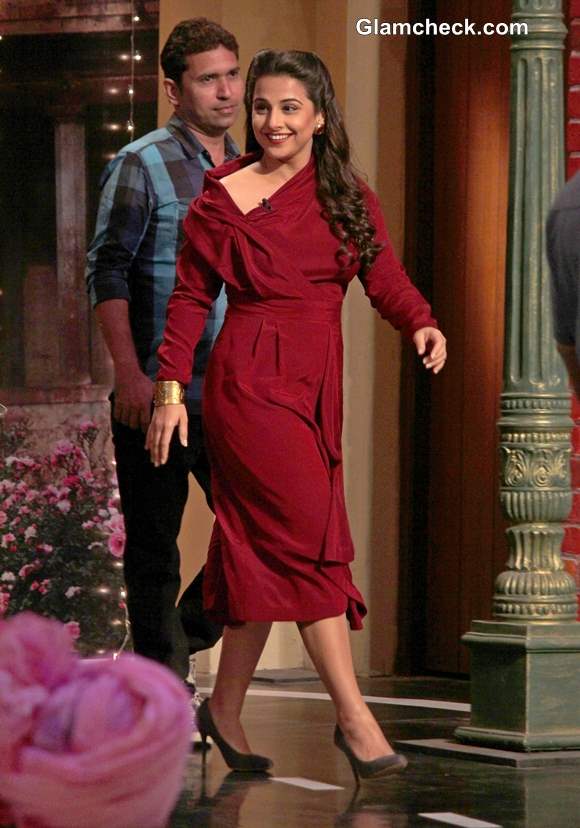 Vidya Balan in Anand Kabra Red Dress on Comedy Nights with Kapil
The number was a beautiful colour with interesting enough elements including ruffle detailing running down the front of the tea-length skirt, an off-shoulder feature, and full sleeves. But there was something a bit off about it on Vidya. It isn't exactly the best choice for someone of her height and with her body type because all that detailing was kind of a bit much, serving to make her look a tad dumpy. Nevertheless, we adore her for taking a chance so there's that at least.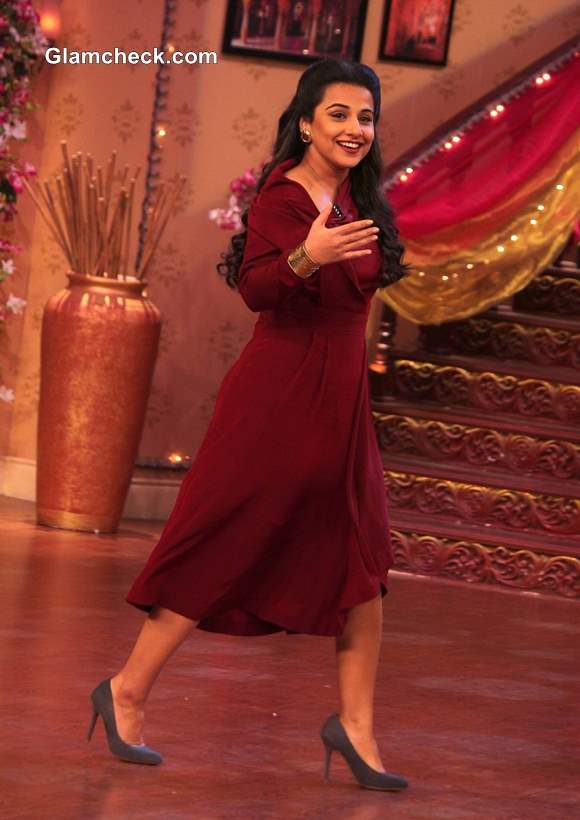 Vidya Balan in Red Dress on Comedy Nights with Kapil
Her shoes were to-die-for though – a pair of very elegant grey pumps. For bling, she went with a gold cuff bracelet and gold and maroon stud earrings.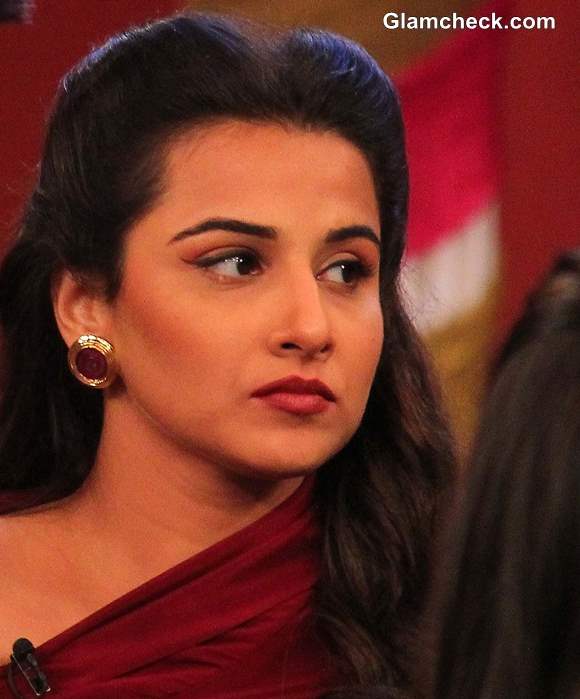 Vidya Balan 2014 on Comedy Nights with Kapil
Vidya's hair and makeup had her looking like an actress from Bollywood's golden age. Her locks were a little voluminous on the crown, then pinned up behind her with curls emerging to fall on her shoulders. A subtle cat's eyes sweep and a red lippie that matched the shade of her dress completed her look.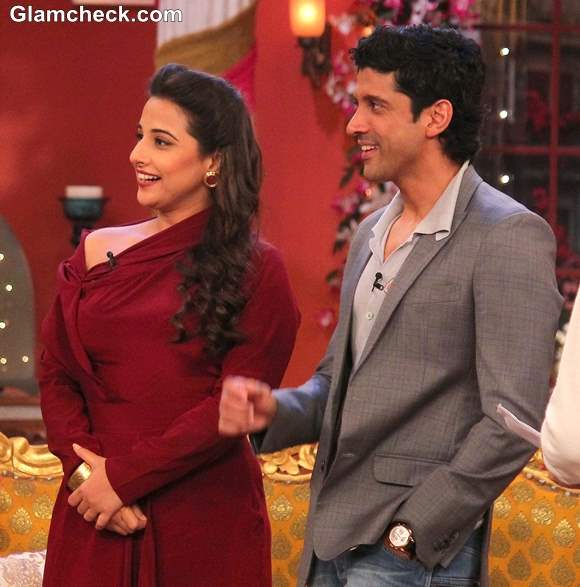 Vidya Balan and Farhan Akhtar on Comedy Nights with Kapil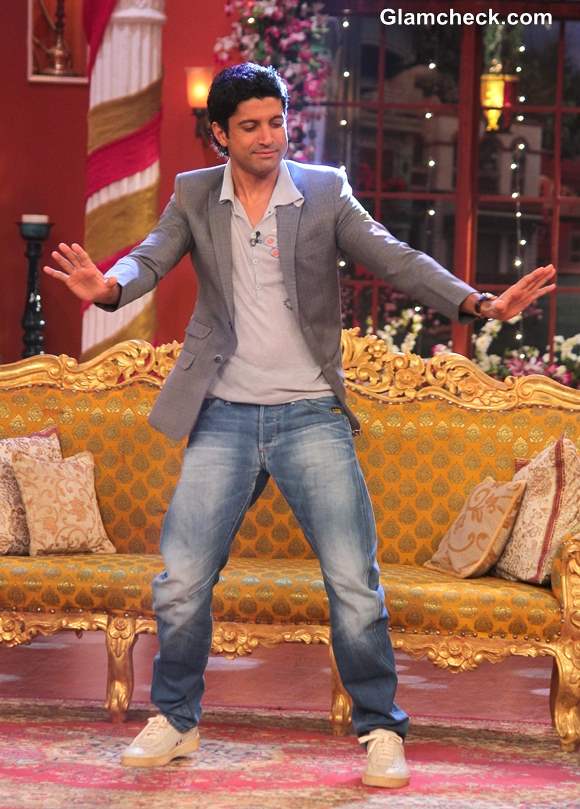 Farhan Akhtar 2014 on Comedy Nights with Kapil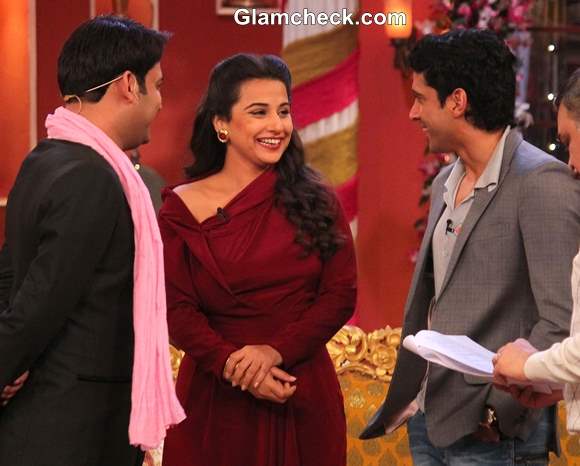 Vidya Balan and Farhan Akhtar on Comedy Nights with Kapil
Solaris Images