Fashion designer Masaba Gupta has finally opened her very own store at Quest Mall in Kolkata, India. She launched the franchise – MASABA – with her mother Neena Gupta by her side on February 20, 2014. Also present at the do were Bollywood actors Moon Moon Sen and Riya Sen.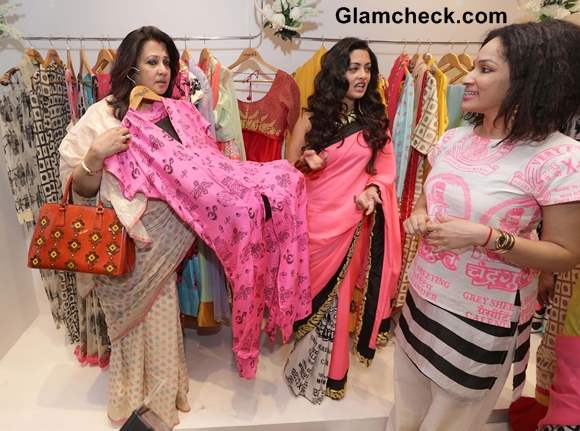 Masaba Gupta at MASABA Store Launch in Kolkatta
The news of the store first came to light in November last year when the popular designer took to her Twitter page to share her excitement.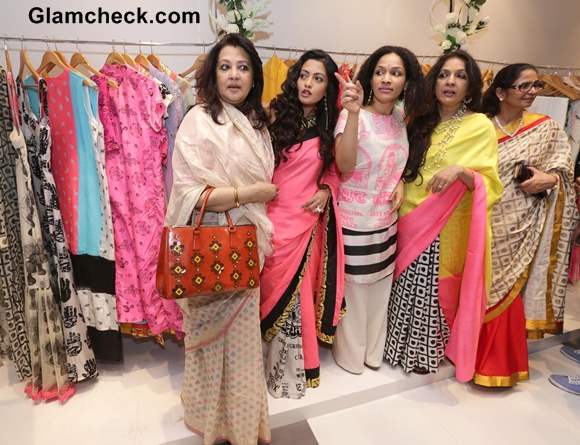 Masaba Gupta Launches MASABA Store in Kolkatta
Masaba has her own label, has designed for Satya Paul and has even collaborated with other designers on their stores. But having a standalone outlet where only her collections are displayed is a dream come true for her.
She spoke of designing for her parents at this event, saying that she'd dress her mum in gold, red and white while she wanted to put her dad, former cricketer Vivian Richards, in a custom bangdhala.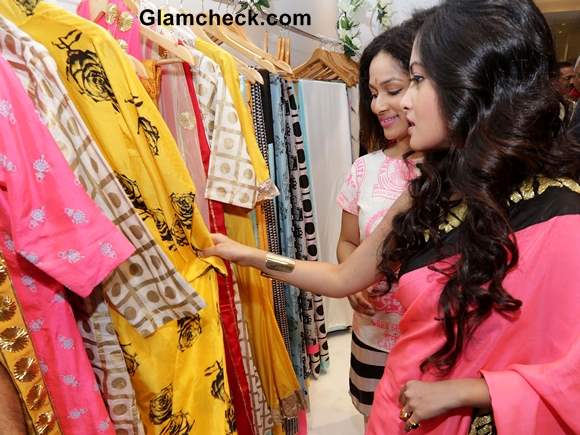 MASABA Store Launch in Kolkatta
Masaba credited her mother with her fashion sensibilities relating that as a child she'd watch her mother cut up saris and fabrics and design her very own clothes which inevitably led to Masaba's own interest in fashion.
MASABA Store in Kolkatta
She also expressed that in India, where cricket and Bollywood reign supreme in the hearts and minds of the masses, getting endorsements from either a Bollywood personality or a cricketer was important for a designer to make it to the top. Fortunately for her, she already has fans in fashionistas Sonam Kapoor and Jacqueline Fernandes, not to mention that her quirky designs speak for themselves. We're sure she'll do quite nicely!
Solaris Images