All kids want to go their their parents' workplace (up to a certain age, anyway) to see exactly what it is that mummy and daddy are so busy with all day. While we can all imagine a family day at work, you have to admit that it is very different when your mum is one of the hottest women in Bollywood and one of her jobs involves judging one of the most popular dance reality shows on TV today. We're talking, of course, about hottie Malaika Arora Khan who had her son Arhaan, 10, visit her on the sets of the show India's Got Talent – Season 5  in Mumbai, India on February 23, 2014.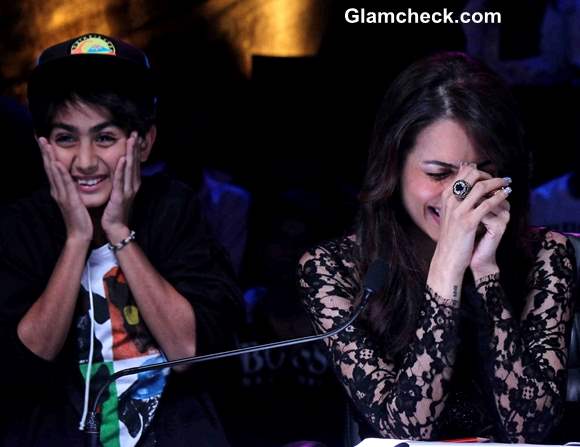 Malaika Arora Khan with Son Arhaan Khan on India's Got Talent
Malaika, of course again, looked ultra-fabulous in slinky, sequinned black dress with sheer lace panelling on the full sleeves, neckline and waist. Sequinned black pumps, a couple of finger rings and dangle earrings completed the ensemble.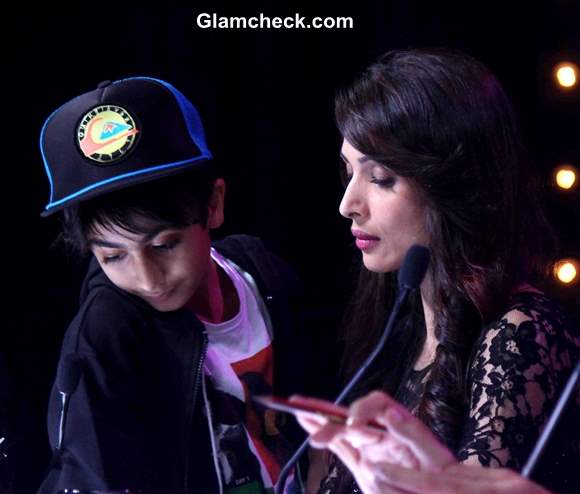 Arhaan Khan Visits Mummy Malaika Arora Khan on India's Got Talent 
The situation may be unlike any we can imagine, but Arhaan was just like any other kiddo. Malaika was completely professional throughout the shoot, but she couldn't help but blush and laugh at her son's antics as he fooled around during the breaks.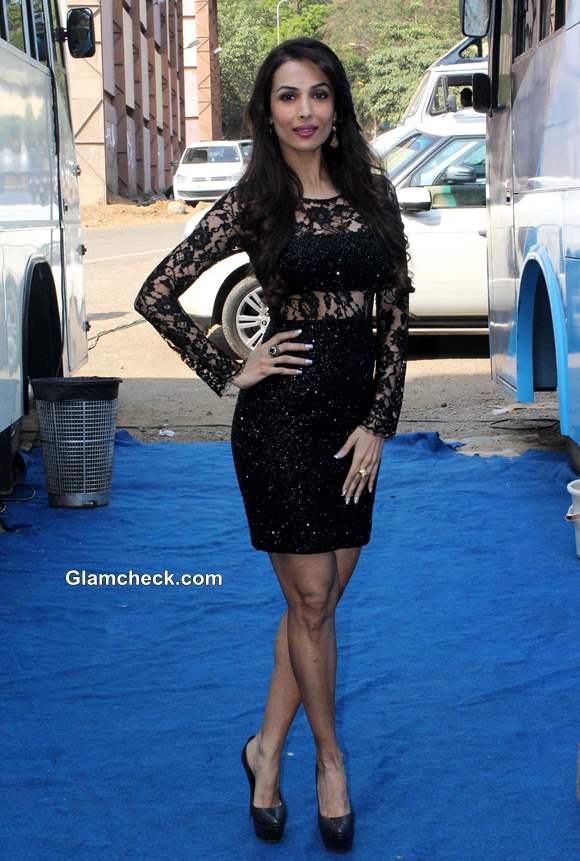 Malaika Arora Khan in black lace dress 2014 on India's Got Talent
He wasn't the only new source of entertainment for the audience on the sets that day. Also there was actress Kangana Ranaut who was busy promoting her upcoming film "Queen".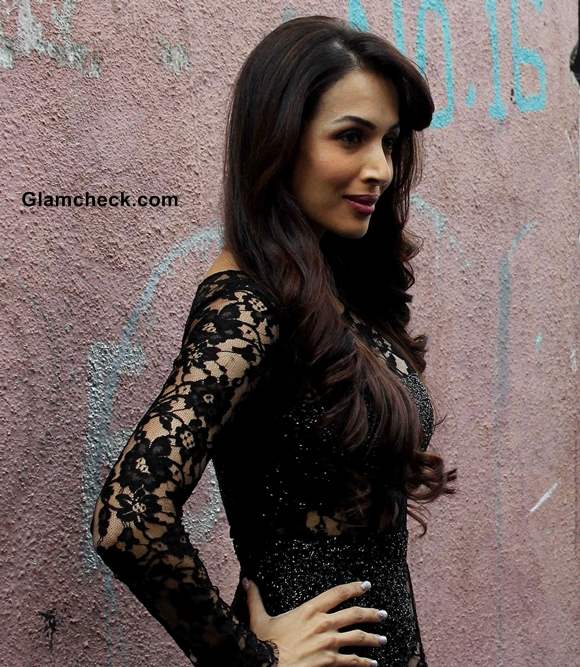 Malaika Arora Khan 2014 on India's Got Talent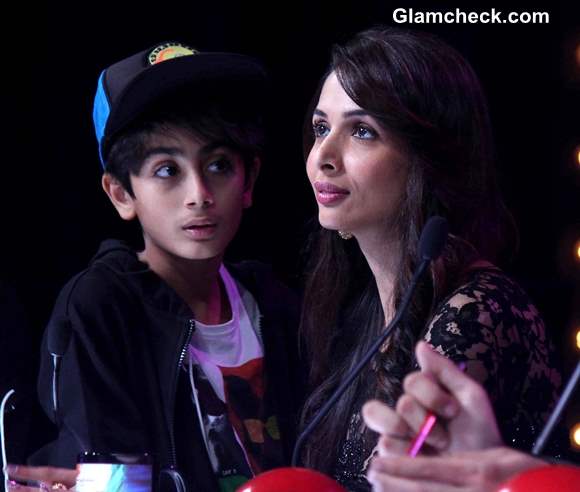 Malaika Arora Khan with Son Arhaan Khan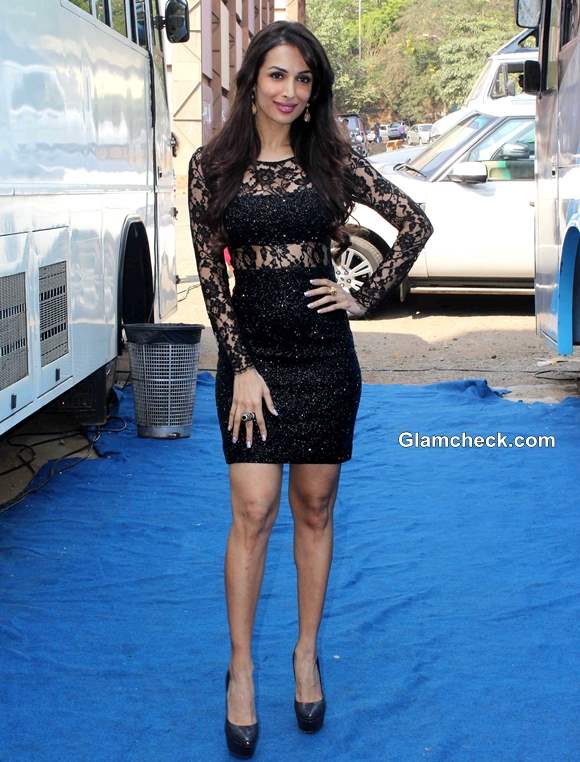 Malaika Arora Khan 2014 Lace Dress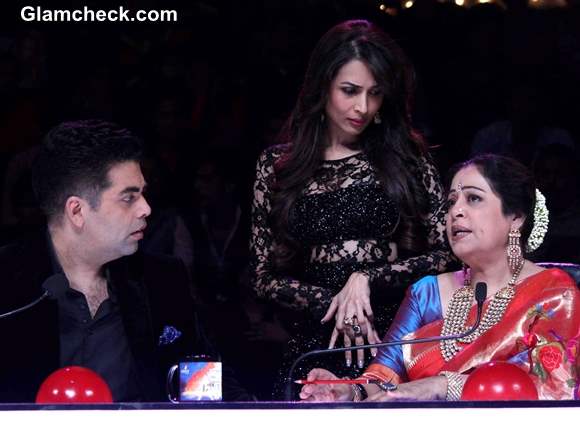 Malaika Arora Khan on India's Got Talent
Solaris Images