Bollywood actress Juhi Chawla attended her brother Bobby's funeral in Mumbai, India on March 9, 2014.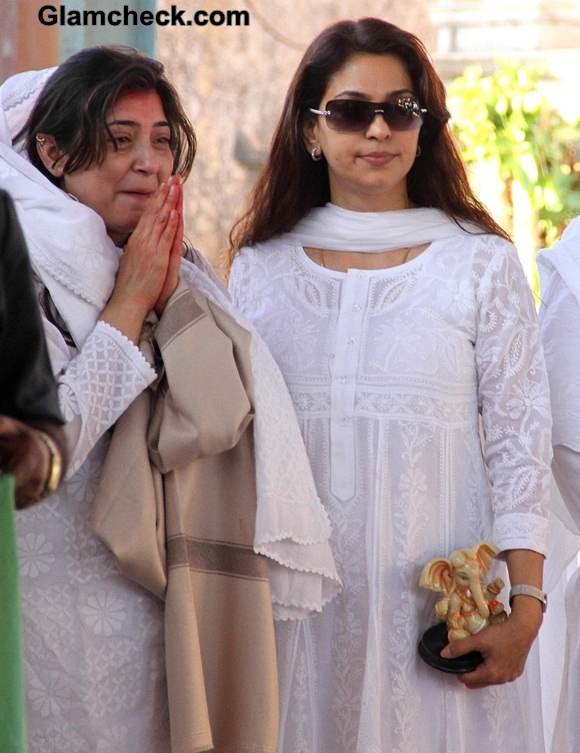 Celebs at Juhi Chawla brother Bobbys Funeral
Bobby had been in a coma since April 2010 following a stroke. His condition had been serious and never showed improvement. The doctors at the Jaslok Hospital where he was being treated said that he succumbed at 7 am on Sunday.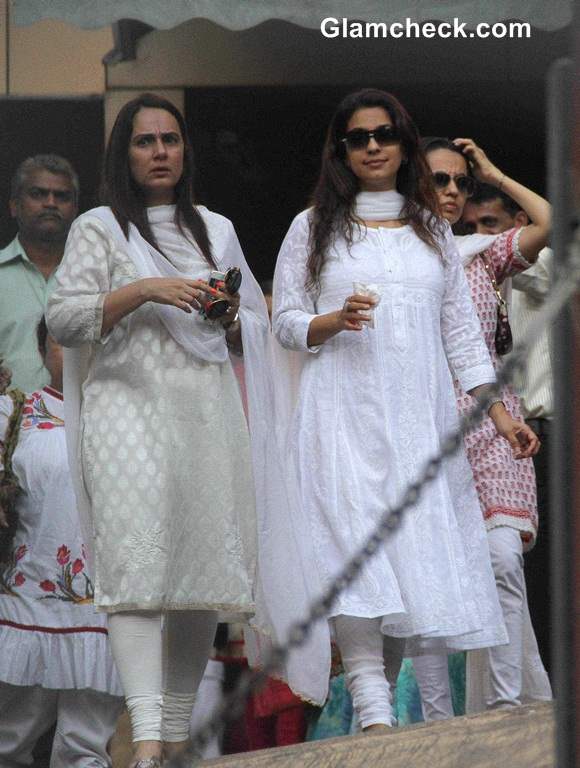 Celebs at Juhi Chawlas brother Bobbys Funeral
Juhi said that he went at the perfect time, after watching her in her first ever negative role in the recently-released Gulaab Gang for which she has received very good reviews. She said he could not have given her a better gift.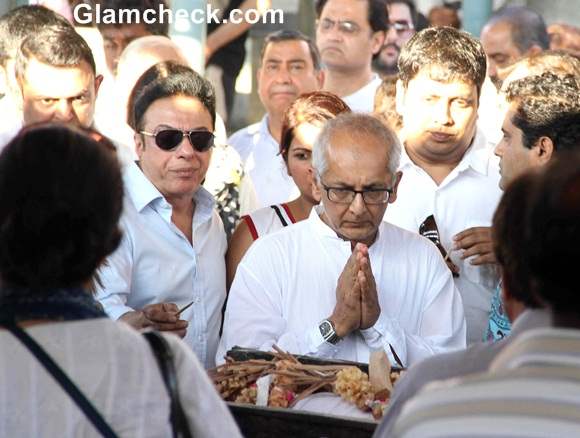 Jay Mehta
Some celebs were at the cremation at the Banganga crematorium to show their respects. Those who attended included Shahrukh Khan, Deepika Padukone, Farah Khan, Adesh Srivastav, Madhoo, Mushta Sheikh, Anubhav Sinha, Sujoy Ghosh,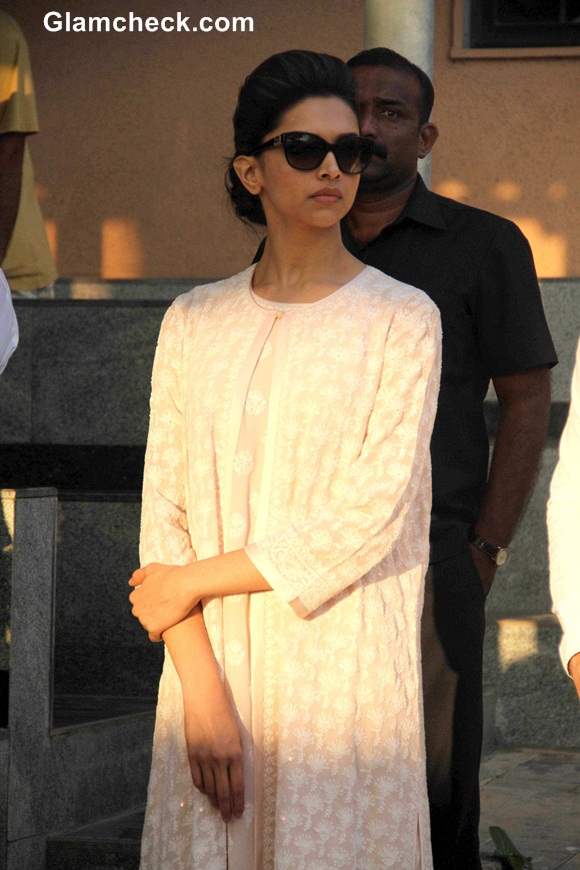 Deepika Padukone at Juhi Chawlas brother Bobbys Funeral
Those who could not make it to the cremation took to social media sites to express their condolences including Madhuri Dixit, Riteish Deshmukh and Ombar Qureshi.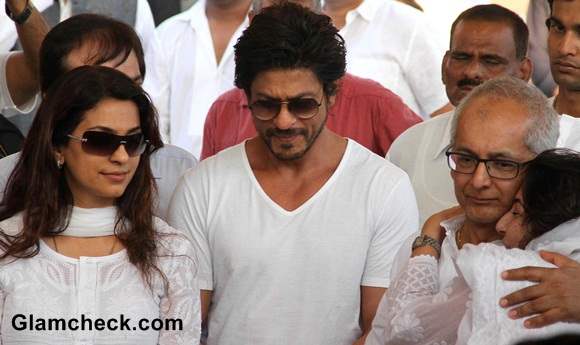 Juhi Chawla brother Bobbys Funeral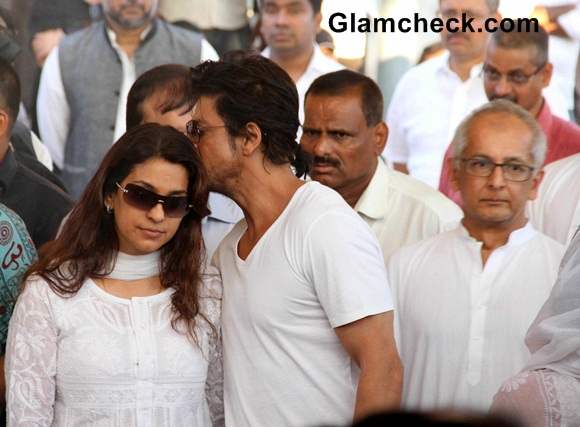 Sharukh Khan at Juhi Chawlas brothers funeral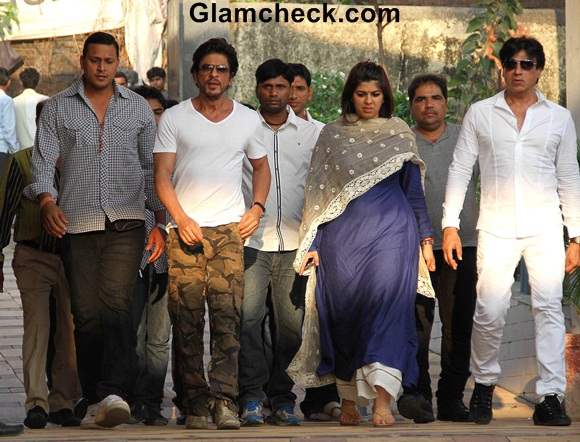 Sharukh Khan at Bobbys Funeral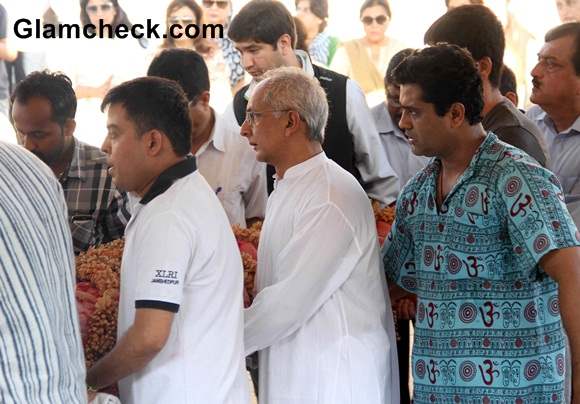 Juhi Chawlas brother Bobbys Funeral
Solaris Images