Bollywood actors Meera Chopra, Sharman Joshi and Mahi Gill flew to New Delhi, India on March 19, 2014 to continue promoting their upcoming film "Gang of Ghosts".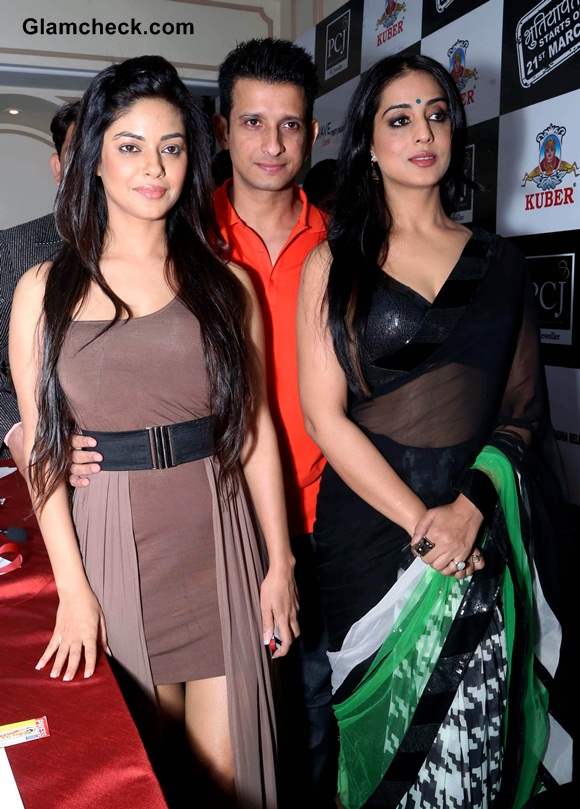 Gang of Ghosts Main Cast Promote Film in Delhi
Mahi sported a traditional look for the promo and a very sexy one at that. She wore a sheer black sari, the deep colour of which was emphasized by a green and white border on the pallu and a green and white gradient pattern on the pleats. The opposite border of the pallu was fashioned of black sequins, as was the low-cut, sleeveless blouse. A green bindi, heavily-kohled eyes and long, flowing locks rounded out her look.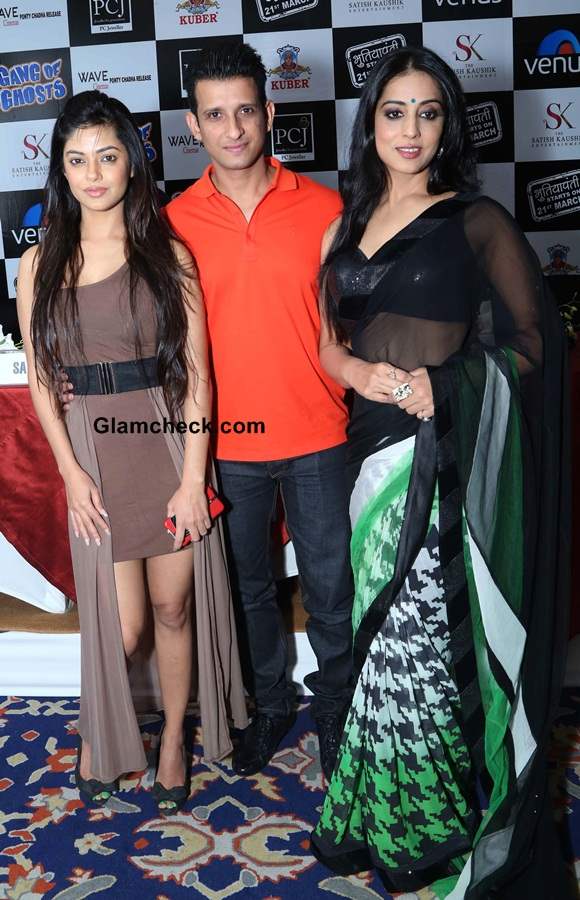 2014 Gang of Ghosts Main Cast Promote Film in Delhi
Her equally delicious co-star went with a Western look, sporting a brown dress that had an asymmetrical hemline. A black belt cinched in the waist. Also of note were the differing straps – a regular sleeveless variety on one shoulder and a noodle strap on the other. Black peep-toes with bow detailing and makeup hues that matched her dress completed her look.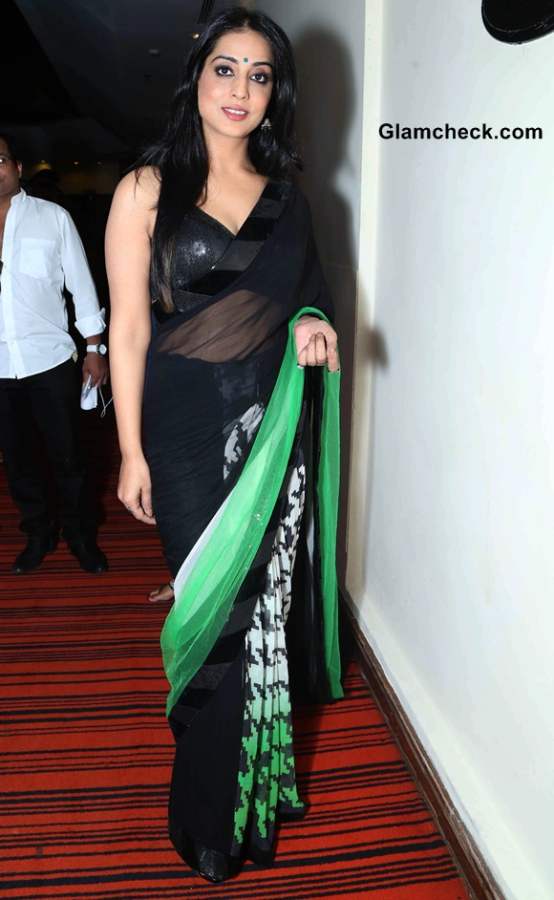 Mahi Gill 2014 in Sari at Gang of Ghosts Main Promotions
Sharman went with a relatively casual look in a bright orange tee, black boots and black jeans.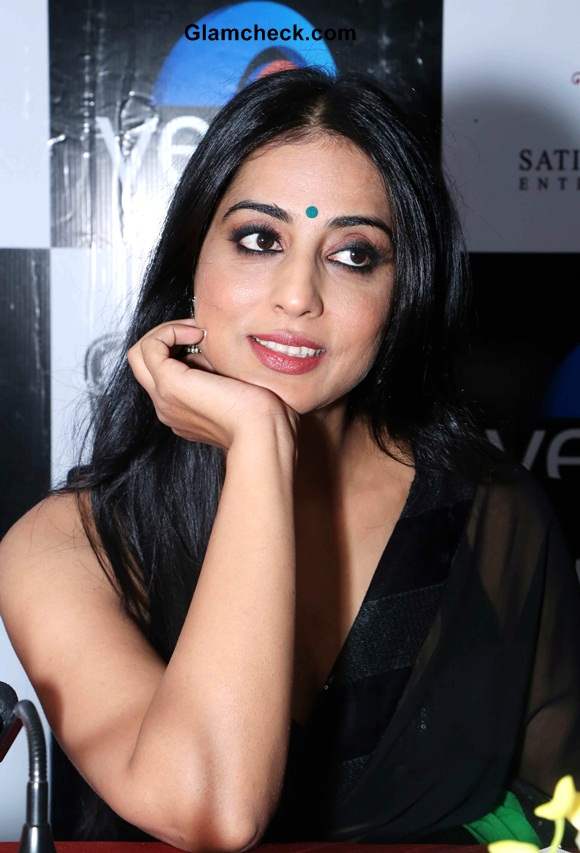 Mahi Gill 2014 Gang of Ghosts Main Cast Promote Film in Delhi
The team is quite excited by the fervour that already surrounds their movie. The trailer on popular video-sharing site YouTube garnered a whopping 2 million views mere days after being posted.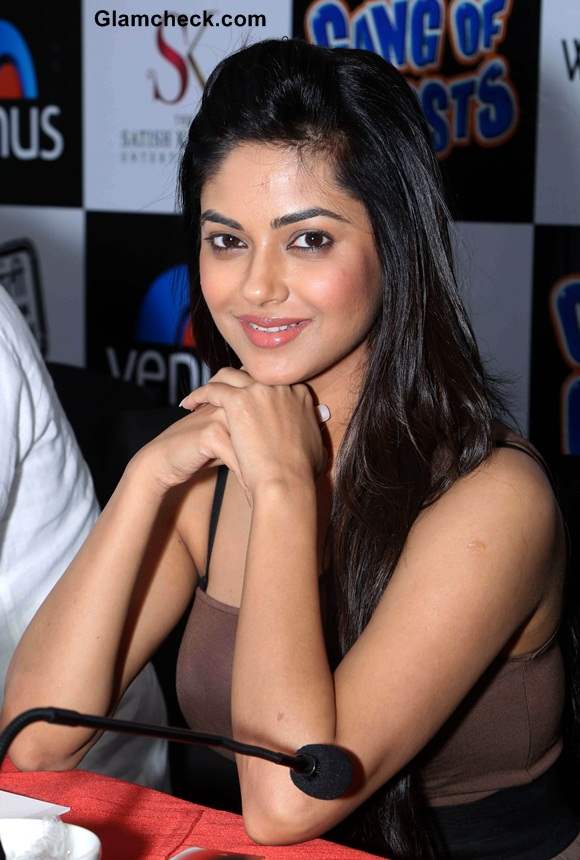 Meera Chopra 2014 Gang of Ghosts promos
Mahi said that after watching the film, she thinks people will fall in love with ghosts rather than being afraid of them. She admits though that she is quite afraid of ghosts herself and has the lights on in every room at night.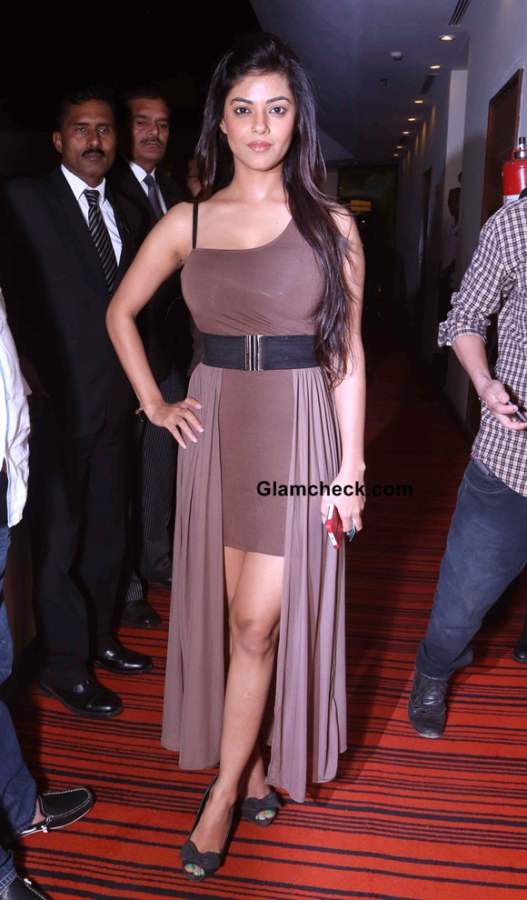 Meera Chopra 2014
Also starring Anupam Kher, Rajpal Yadav, Saurabh Shukla and Jackie Shroff, Gang of Ghosts releases on March 21, 2014. The paranormal comedy will be competing for audience attention with the much-hyped erotic horror film Ragini MMS 2 which premieres the same day.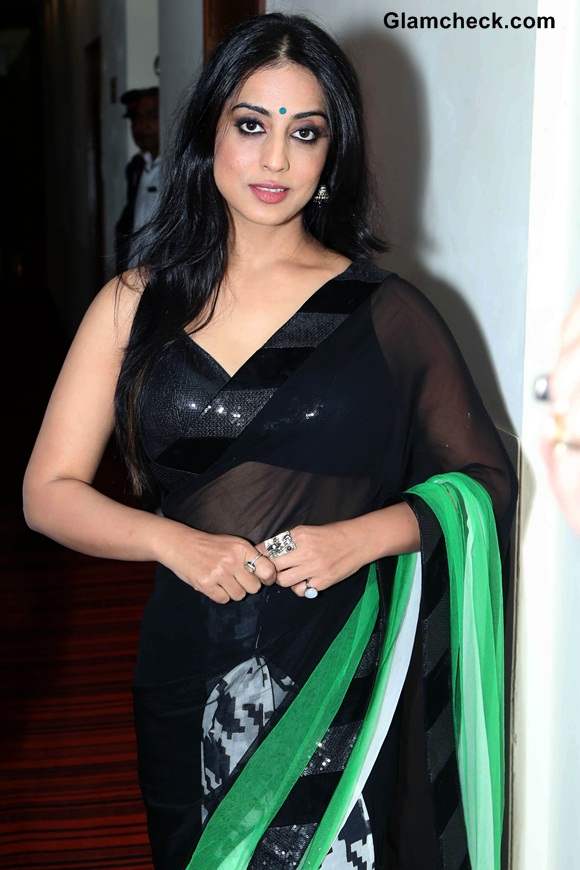 Mahi Gill 2014 Gang of Ghosts Promos
 Solaris Images