Bollywood actresses Aditi Rao Hyradi and Huma Qureshi were spotted looking casually chic at the screening of the film "Hawaa Hawaai".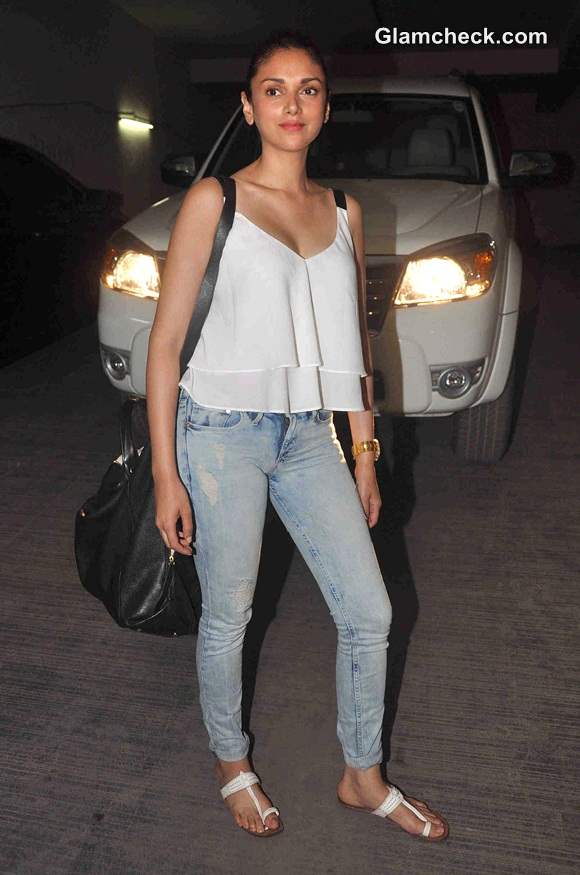 Aditi Rao Hydari Style at Hawa Hawaii Special Screening
Aditi's outfit was inspired by classics. She wore a black-strapped, layered white top with light blue skinny jeans, rounding out the ensemble with ethnic white sandals, a gold watch and black handbag. A slick bun and soft red lips completed her casual, comfortable yet smart and sexy going-to-the-movies look.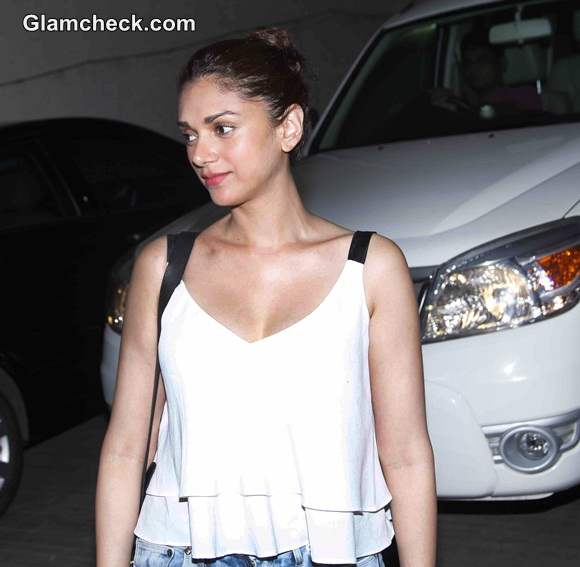 Aditi Rao Hydari 2014 casual look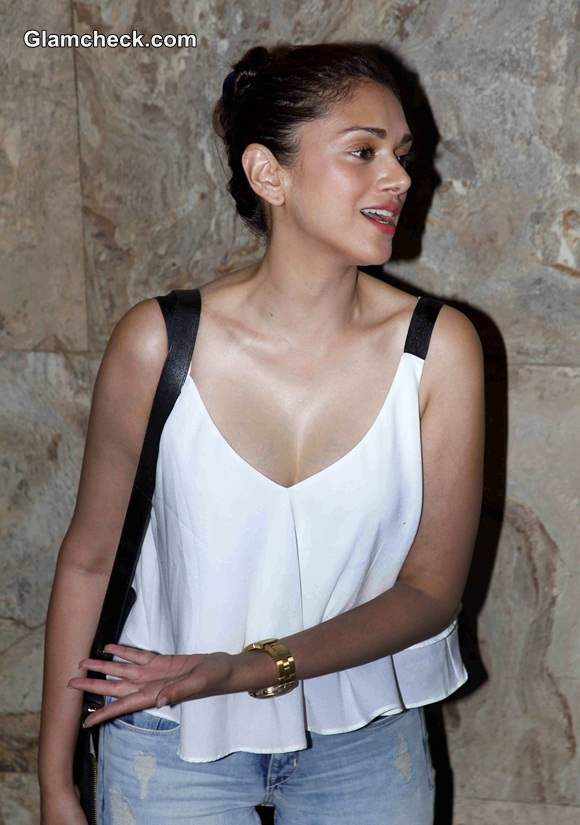 Aditi Rao Hydari 2014
Huma exuded even more comfort and casualness in dark blue jeans, a black tank top and floral jacket zipped up halfway. She styled her look with black bellies and a side-swept curly ponytail.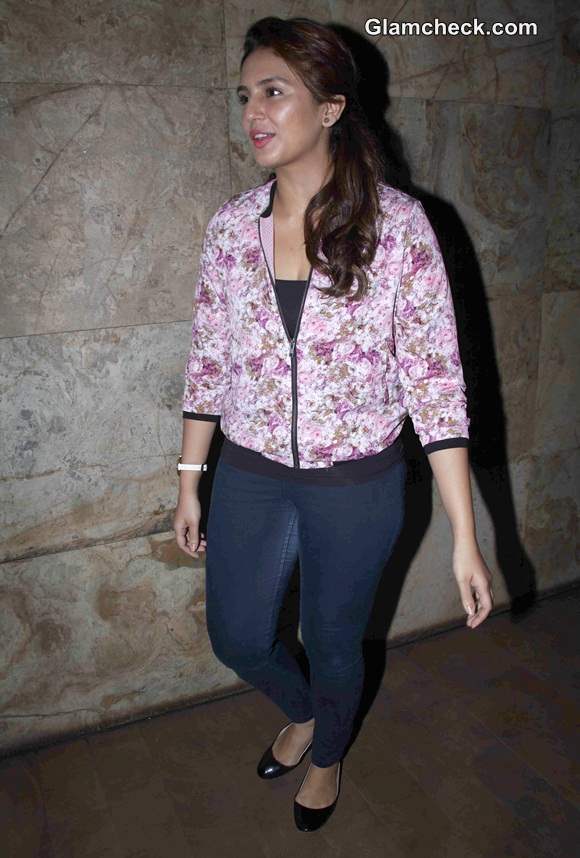 Huma Qureshi Style at Hawa Hawaii Special Screening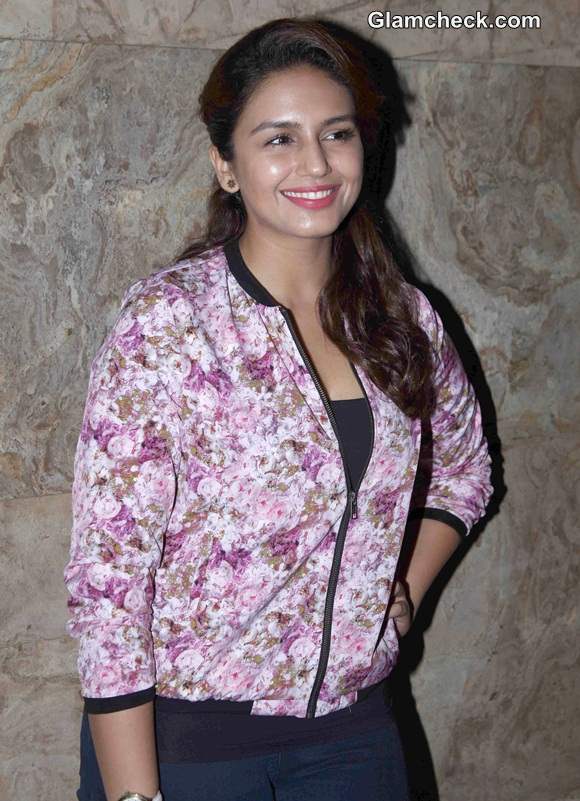 Huma Qureshi 2014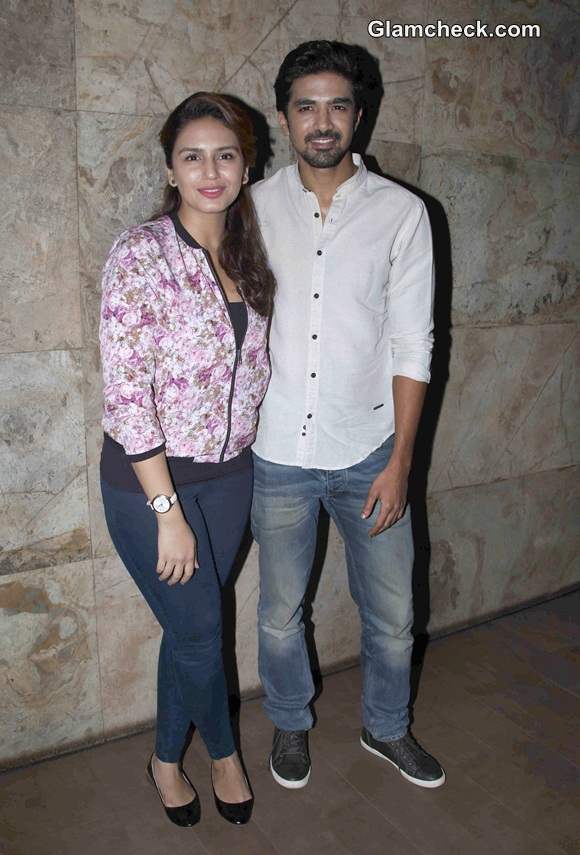 Huma Qureshi casual look
Solaris Images