One could see quite a lot of bonding and camaraderie between producer Dia Mirza and lead star Vidya Balan at the recent trailer launch of the movie Bobby Jasoos. The ladies also made for a pretty picture on account of their ensembles.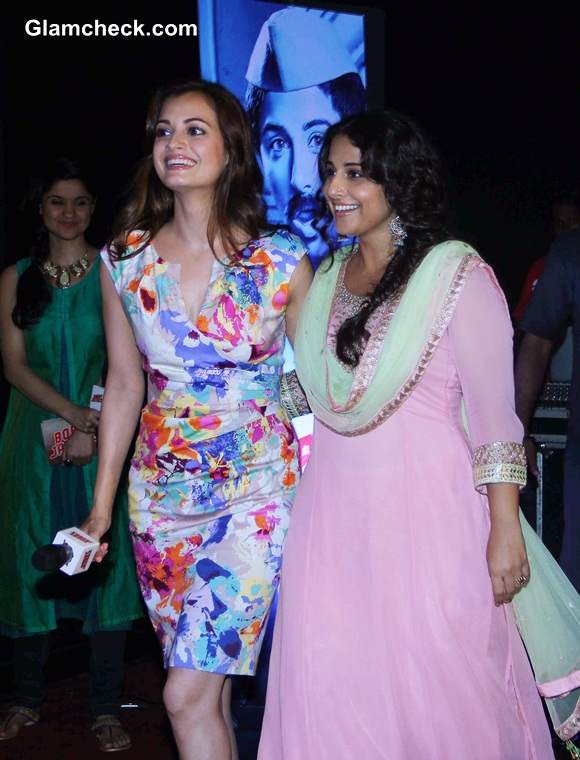 Vidya Balan and Dia Mirza at the Trailer Launch of Bobby Jasoos
Dia Mirza chose to keep it cute in multihued shift style dress with a vibrant splash of colors. She teamed her dress with a cute pair of pointy toed pumps that featured golden caps.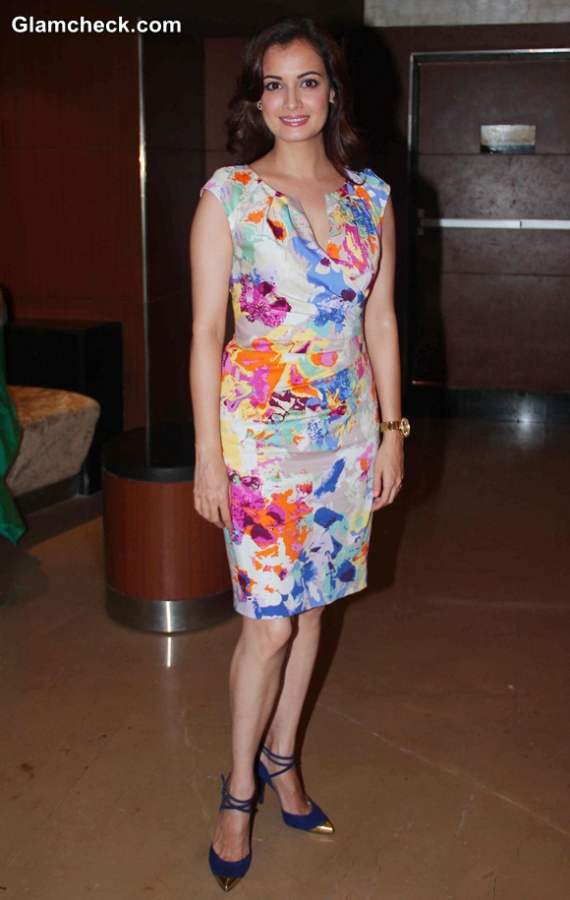 Dia Mirza in dress 2014
The heroine of the movie, Vidya Balan, went ethnic in a yellow and peach concoction. Her ensemble for the launch, was reminiscent of traditional Hyderabad attire, and went hand in hand with the ethnicity of the character that she is playing in the movie.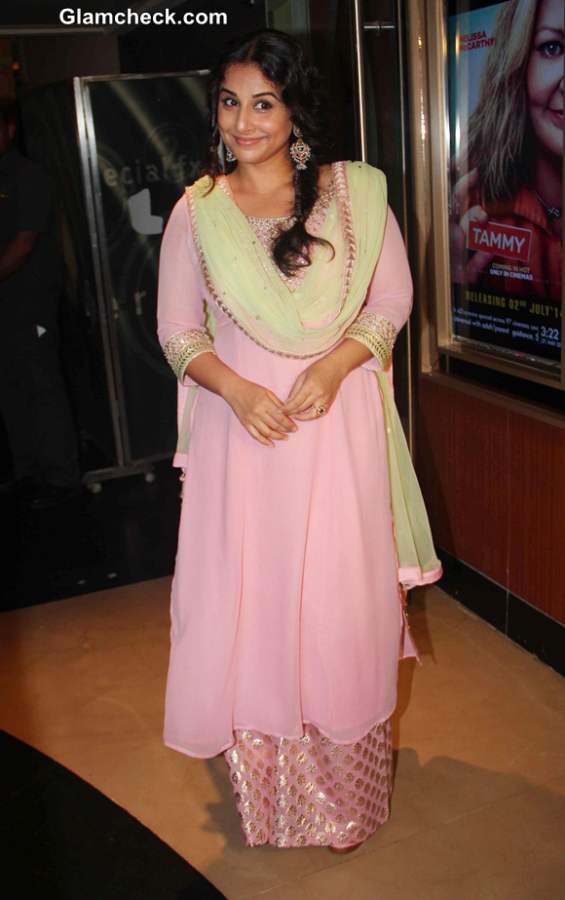 Vidya Balan in Bobby Jasoos
The movie is slated for a July 4 release, and we wish the team all the best for the success of the movie.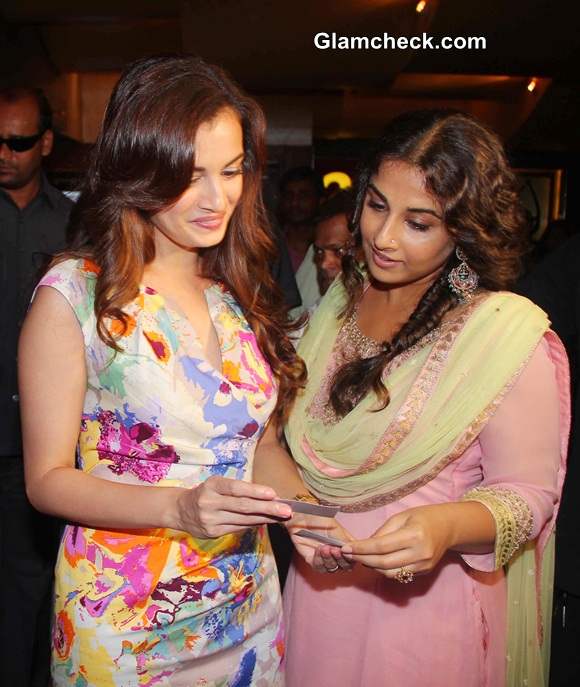 Dia Mirza and Vidya Balan at the Trailer Launch of Bobby Jasoos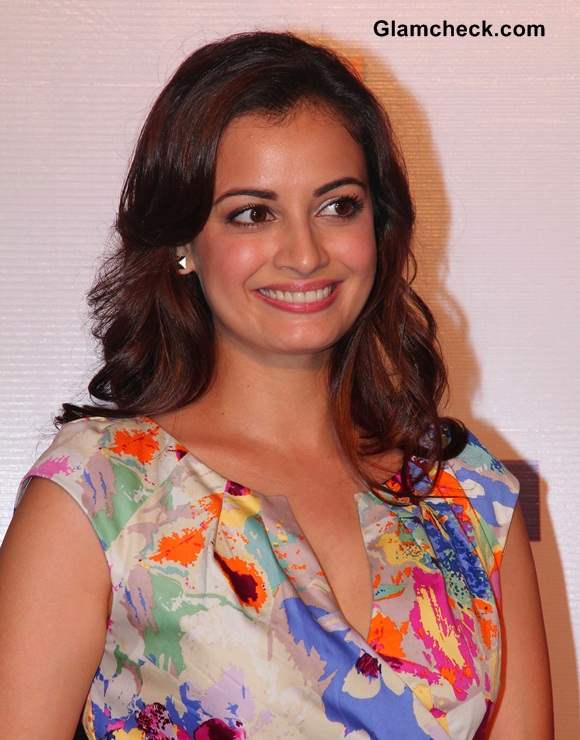 Dia Mirza 2014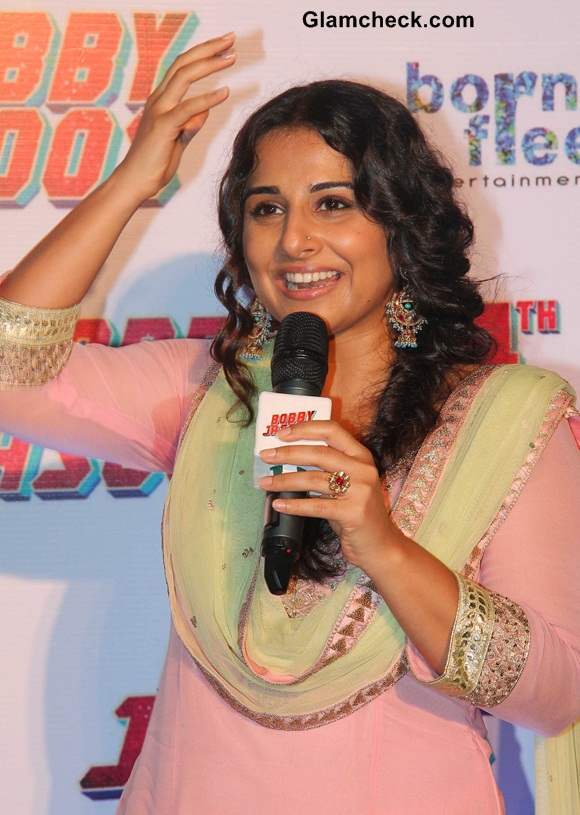 Vidya Balan pics Bobby Jasoos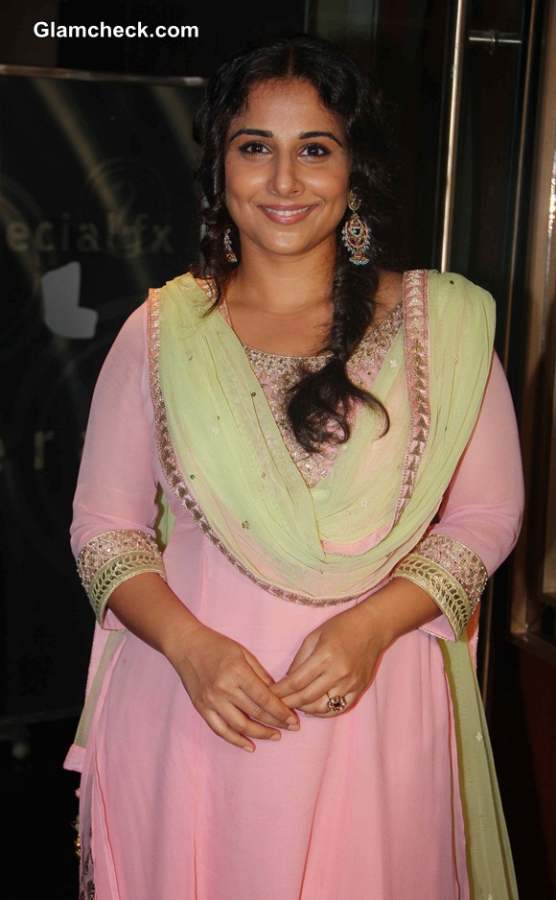 Vidya Balan at the Trailer Launch of Bobby Jasoos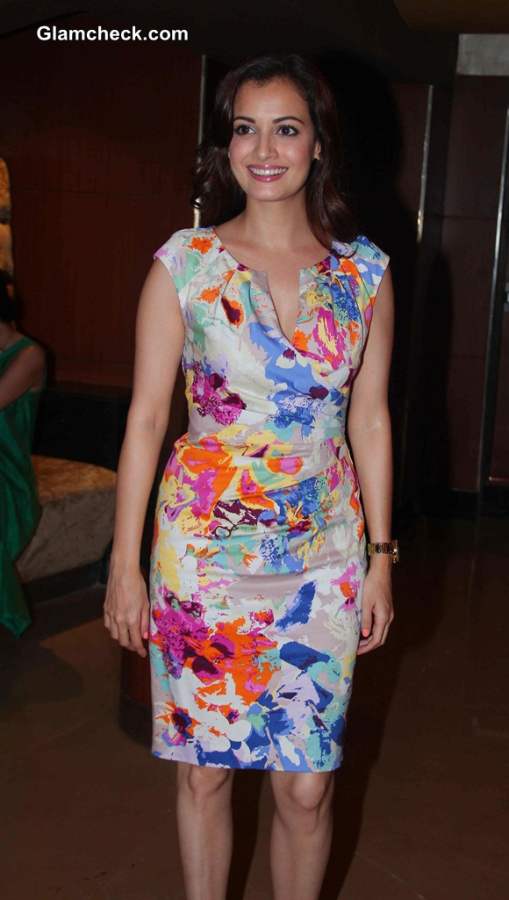 Dia Mirza at the Trailer Launch of Bobby Jasoos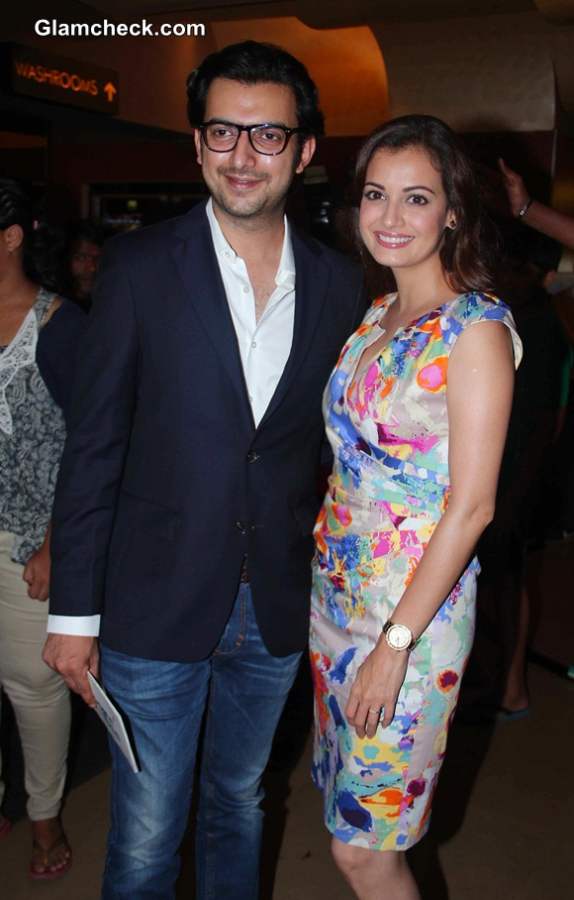 filmmaker Sahil Sangha and Dia Mirza
Solaris Images