The Indo-Western fusion look is really hot right now. The momentum has been building for months and the extent of its success was most apparent at Lakme Fashion Week (LFW) Summer/ Resort 2014 in Mumbai, India where the runway and the red carpet were teeming with Indo-Western fusion creations.
Bollywood actress Konkana Sen Sharma presented her own take of the look as she arrived at the Grand Hyatt on March 15 to take in the new styles of the season. She sported an Indian journalist look with a Western twist. Let's have a closer look:
Konkona wore a purple cotton silk sari with an elbow length off-white blouse. What was different about her look was the choice of her blouse and the way she draped the pallu around her neck in a decidedly Western fashion so it looked like a scarf or a stole and. She rounded off her look with a brown suede messenger bag.
This look isn't radical or anything. But it is a simple and doable way to give your Indian outfit a Western touch without spending thousands on designer clothes.
 Watch the VIDEO
To achieve this look, all you really need to do is wear your sari as usual but change the way you drape your pallu. Instead of simply pinning it up to the shoulder as is the norm, you can wrap it around both shoulders like a shawl. The way you wrap it matters a lot since you can easily end up looking like an aunty (no offence to the aunties).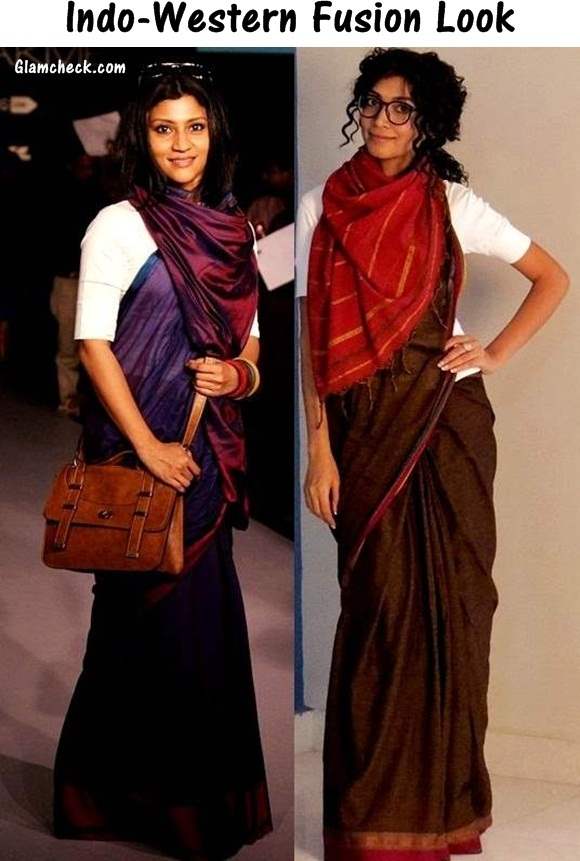 Indo-Western Fusion Look in Saree – Indian Youtuber
There are dozens of ways to tie scarves and shawls so just pick your favourite one and imitate the drape with the pallu of your sari.
The second thing you need to keep in mind to recreate Konkona's look is the blouse – it must not be too revealing or even sleeveless. Indeed, it should look like you're wearing a kurta. The elbow-length sleeves Konkona has gone with are the simplest way to achieve that look. It's what greatly contributes to bringing that authentic journalist vibe to the ensemble.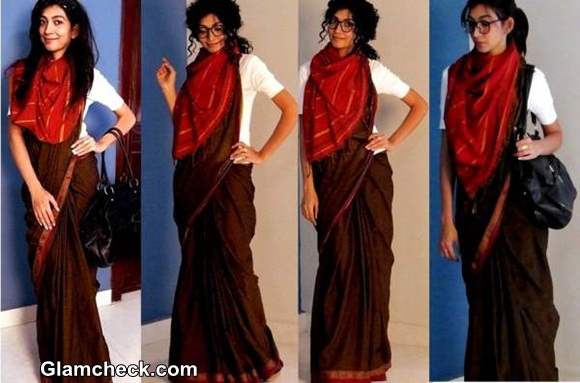 Indo-Western Fusion Look in Sari – Indian Youtuber
Finally, top off your look with a satchel or a messenger bag that looks like one. Whatever it is, the bag should look like you're carrying important journalistic tools in there with super-secret notes for a big story that's going to win you the Pulitzer.
You can also sport nerdy frames if you want to take it a step further.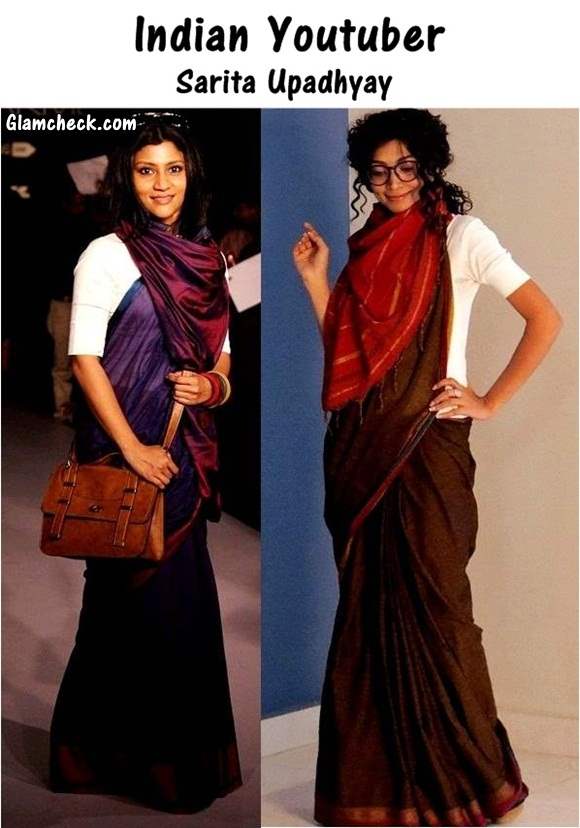 Indo Western Fusion Look in Sari – Indian Youtuber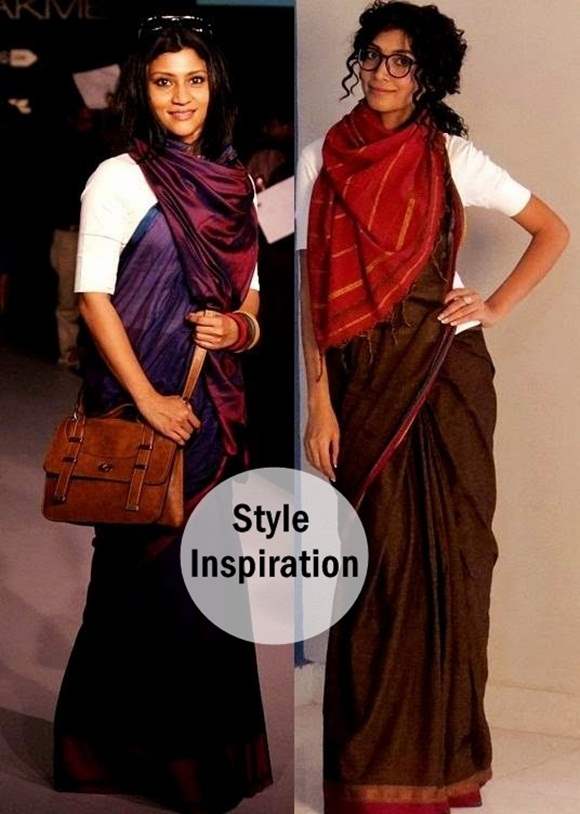 Indian Youtuber Sarita Upadhyay Fashion Blogger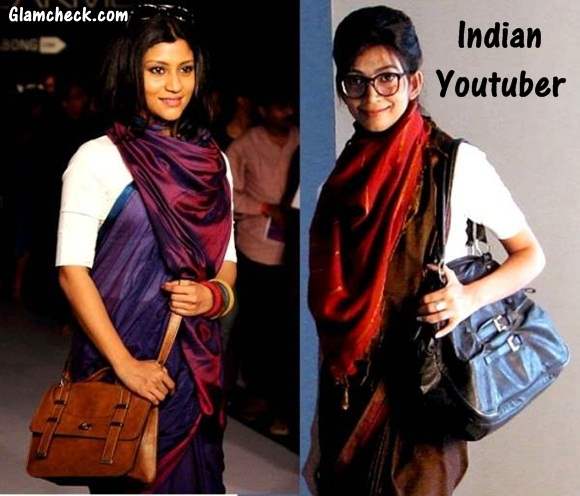 Indian Youtuber –  Sarita Upadhyay – Style Icon