Can you look understated and yet luxurious at the same time? Bollywood actress Karisma Kapoor proves that you can.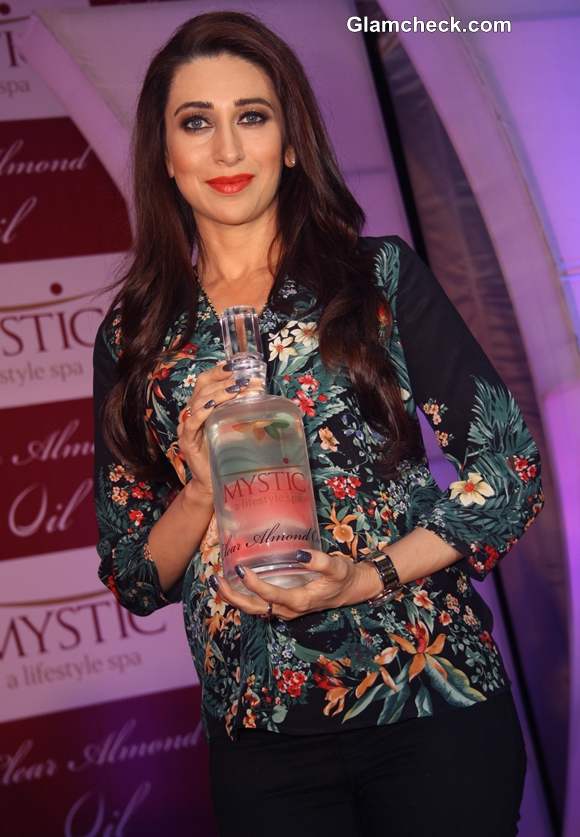 Karisma Kapoor at Mystic Almond Oil Launch
Check her out as she launched Mystic`s new clear almond oil for massage therapy in New Delhi on February 24.
Her look
Casual glam
What she wore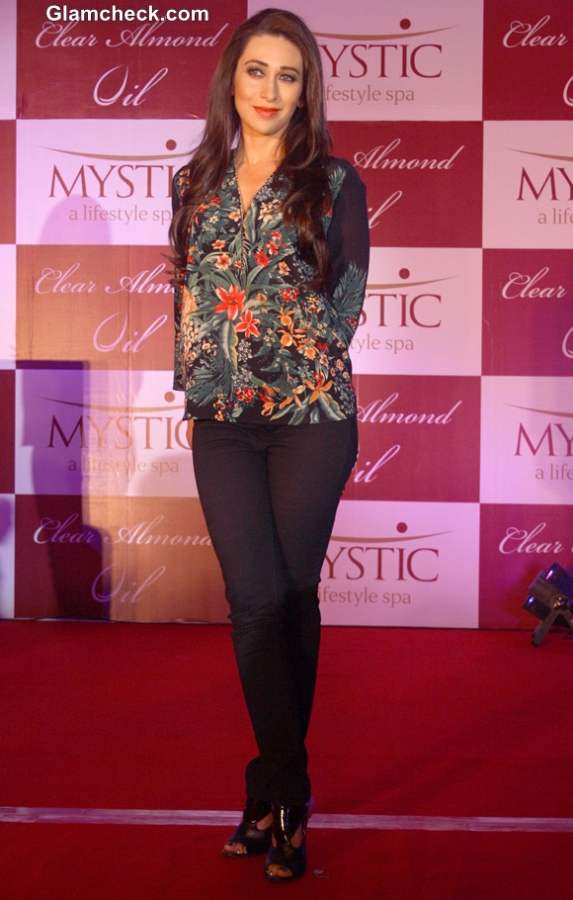 Karisma Kapoor style 2013
Karisma's ensemble was actually quite simple, consisting of black pants and a delightful floral print shirt which she paired with black cutout pumps. We love the freshness that the blouse imparts and are grateful for a style tip on how next to wear the slim fit black pants that make a wardrobe staple.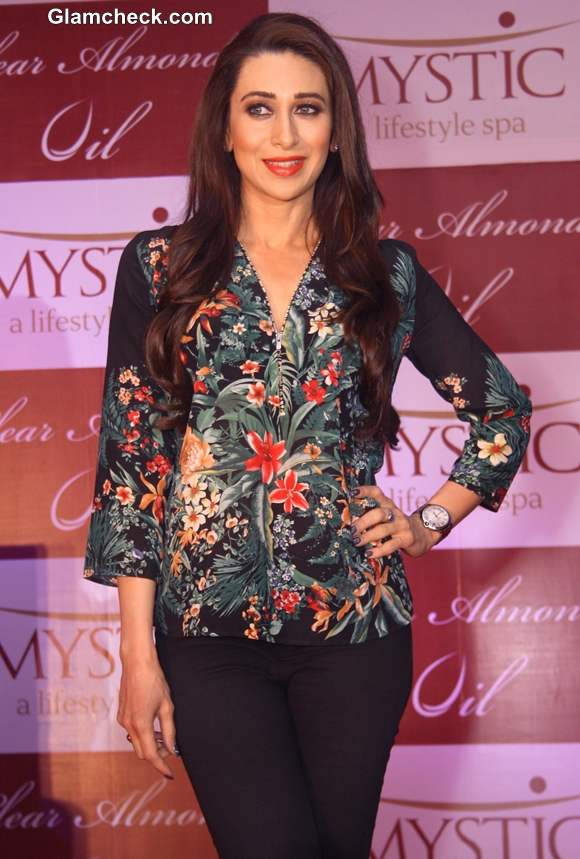 Karisma Kapoor 2013
Her look was glammed up to dramatic levels thanks to her hair and makeup. Her brown tresses were styled in loose curls that hung down her shoulders. Her eyes were darkly lined and her pout boasted a red lippie that made her resemblance to sister Kareena quite obvious.
Get the Look
Pair your black pants with a floral top for an instantly stylish ensemble. For autumn and winter, pick floral prints against darker colors like black and brown. For spring and summer, opt for lighter color backdrops like white.
This is a great look for work or play. Don a blazer for the day and convert it into an evening look with a simple belt.
IANS