Actress Kangana Ranaut was spotted during a promotional event on 29th September, 2014 for 'A small world' which is a leading private international club. Catering to the world's elite and creative class, 'A Small World' is a private membership based online travel and lifestyle community.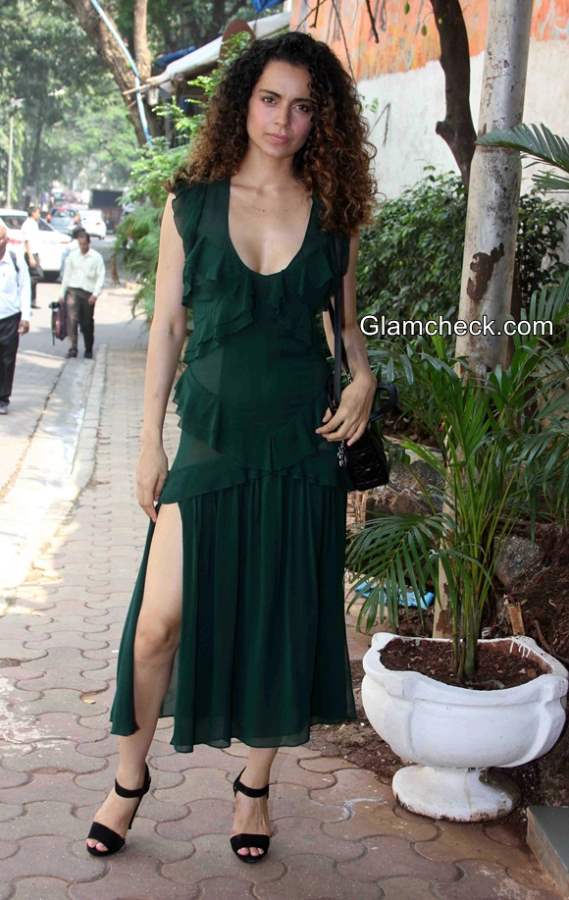 Kangana Ranaut in Burberry Prorsum and Dior for A Small World
Kangana who is known for her fashion sensibilities, chose a ruffled sheer dress from her favourite brand Burberry Prorsum. By going for minimal accessories and makeup, she let the deep green dress with a thigh high side slit be the focus of the look.
Black sandal heels and black handbag from Dior completed to the effortless look. With her famous curls let loose, the actress was indeed a stunning picture.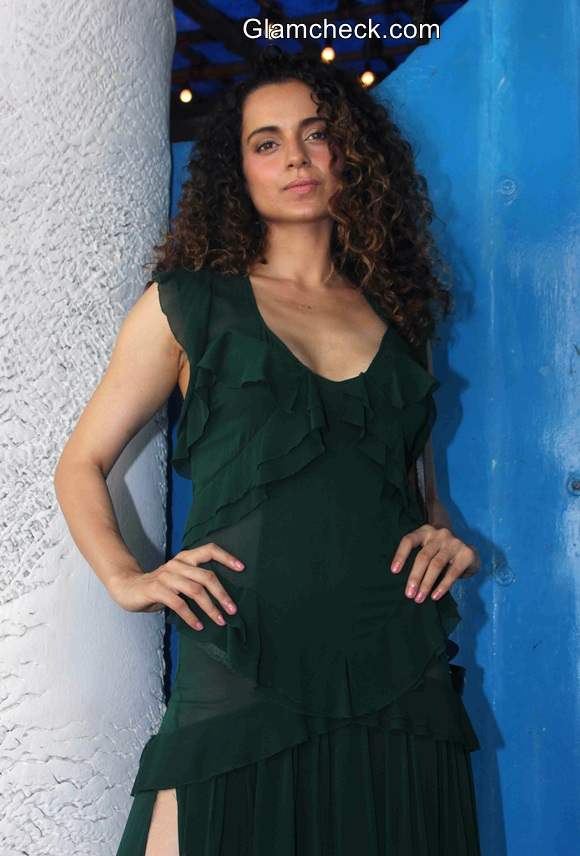 Kangana Ranaut 2014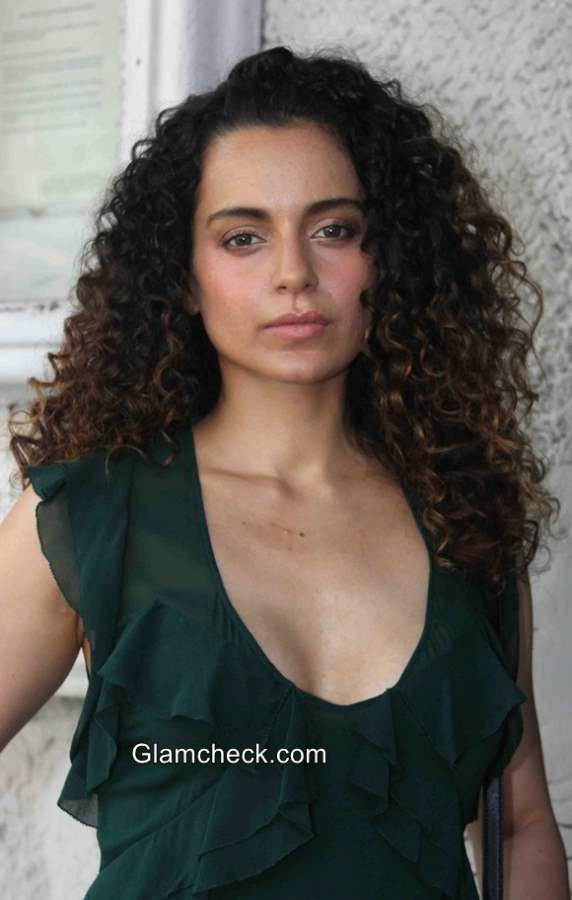 Kangana Ranaut 2014 Pics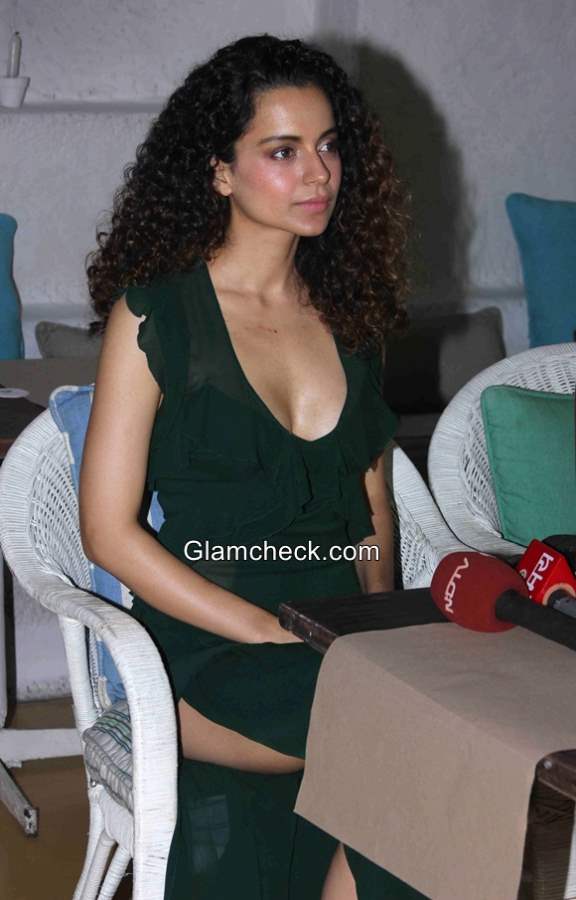 Kangana Ranaut 2014 in Burberry Prorsum and Dior
Solaris Images