Well known fashion and jewellery designer Maheka Mirpuri set up a charitable foundation at the Tata Memorial Hospital which endeavours to provide financial aid to underprivileged cancer patients. The charitable foundation opened with a charity gala and fund raiser at the TajMahal Palace in Mumbai on 6th October, 2014.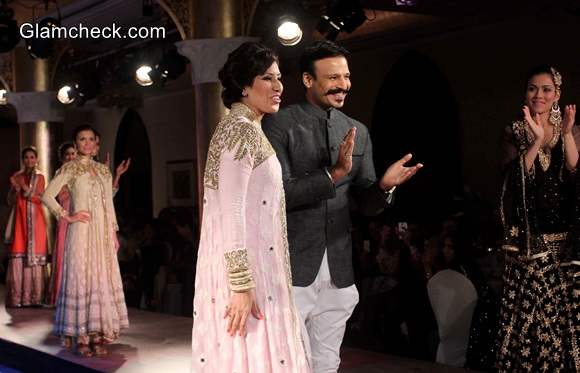 Celebs at Maheka Mirpuri charity gala and fund raiser
Against the backdrop of soulful sufi music and interiors designed to resemble the charming paradise of Kashmir, models displayed Maheka Mirpuri's stunning and gorgeous creations.
Bollywood actor Vivek Oberoi was the showstopper for the designer's fashion show. Vivek thanked everyone present for their support and said, "What I love about this night is that and all of you who made this possible is that all of us in this room have lost someone we love, all of us. Me, Mahika and all of you people, someone you care about."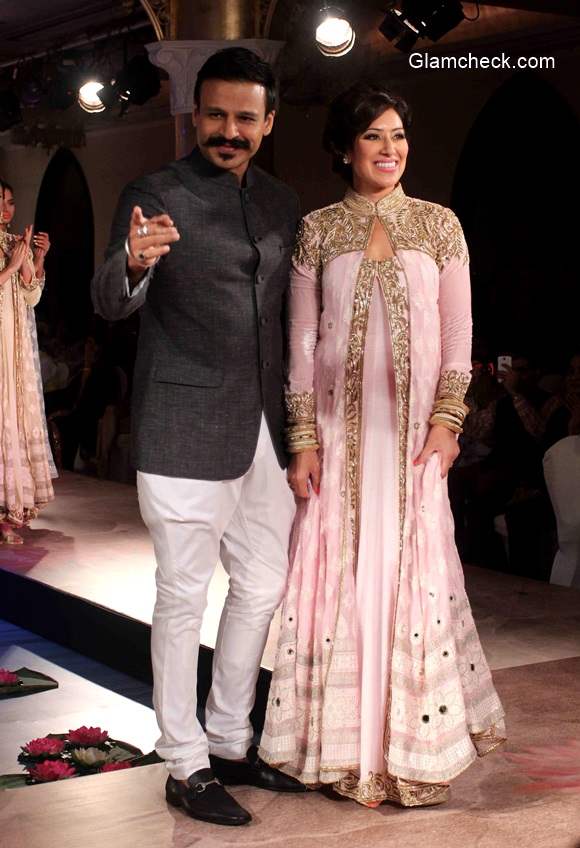 Maheka Mirpuri with Vivek Oberoi
The pretty Tara Sharma made an appearance at the charity gala in a cool blue Priya Awasty sari and Shaina NC blouse. Opting only for delicate stud earrings as jewellery, hair neatly pulled back in a ponytail and flawless make-up, the actress looked gorgeous.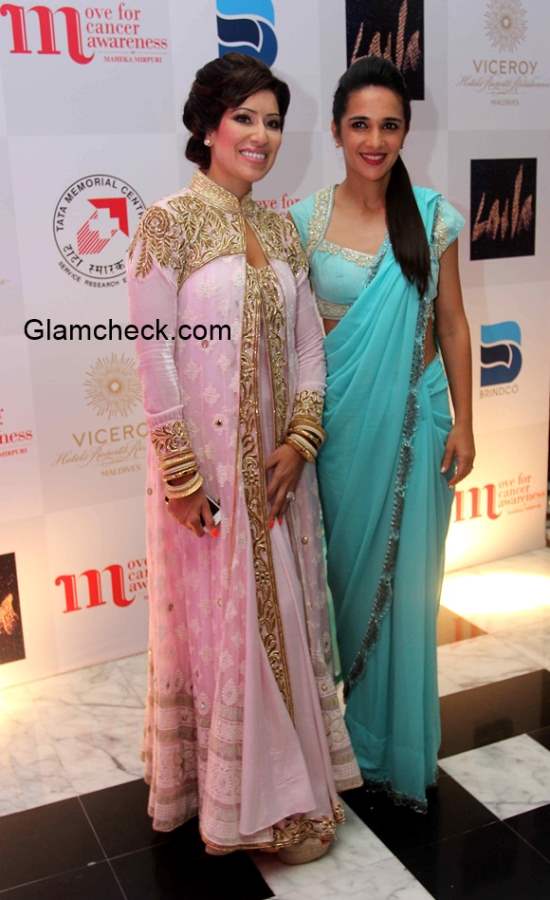 Fashion designer Maheka Mirpuri with Tara Sharma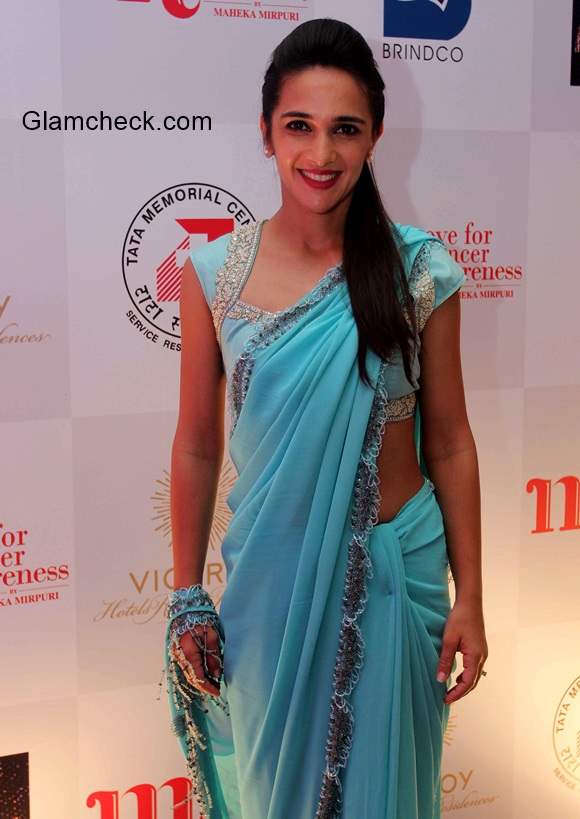 Tara Sharma in Sari 2014
Maheka herself wore a stunning white embroidered anarkali from her own range. With her short pixie hair, the designer presented a lovely picture. She posed for the camera along with Vivek Oberoi and Tara Sharma.
Fashion designer Maheka Mirpuri
Solaris Images