That Shruti Hasan has a penchant for black, we all know quite well. So, when she was snapped at a theatre in Mumbai (January 13, 2015), you can guess what color she wore. Let's check out how Shruti rocks her favourite black this time.
Shruti Haasan spotted at a theater in Mumbai
She tried for a clash of prints with a bold black and white striped floor length skirt featuring a knee high split paired with a tribal print bra-let. Shruti adopts the rule # 1 of mixing prints – layering.
A black studded biker jacket and black boots, she further added a black roomy side bag.
We think she looked good. What's your opinion?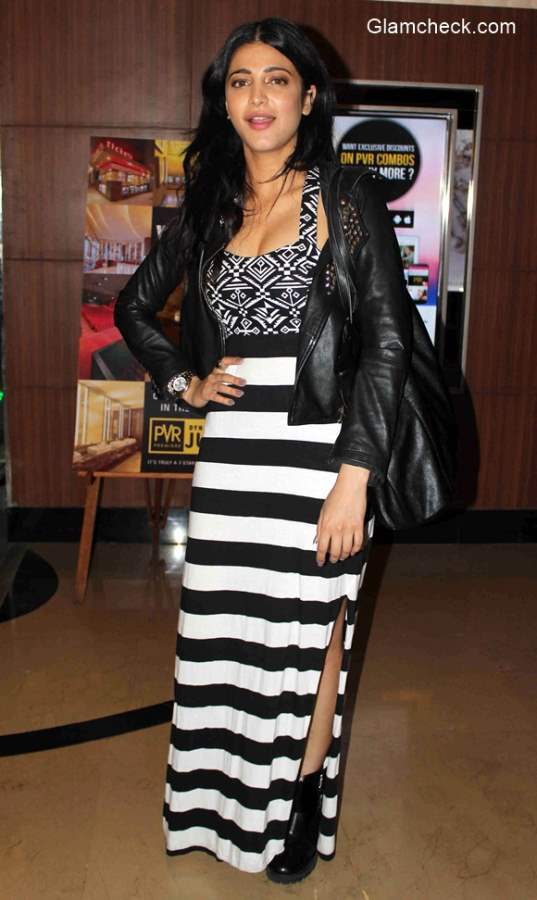 Shruti Haasan 2015 Style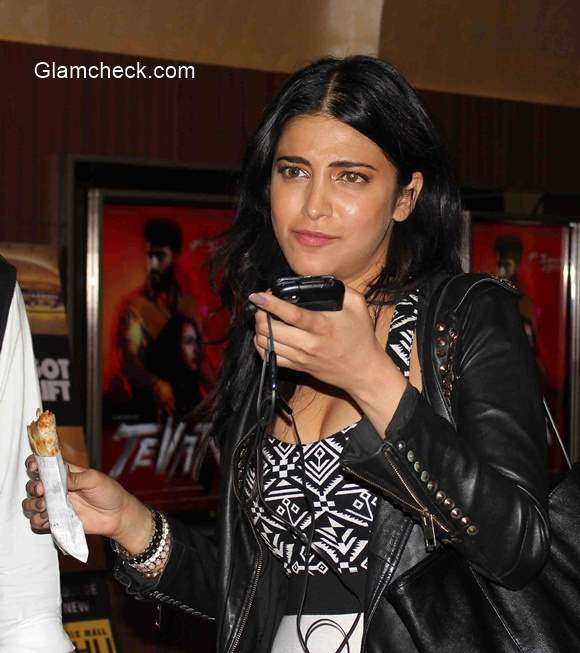 Shruti Haasan 2015
Solaris Images