Bollywood actress Kajol's fondness for children is quite apparent; currently she is also the ambassador for HelpAChildReach5 campaign. The actress was recently clicked during an event at well known paediatric hospital, Surya Hospital in Mumbai on 19th January.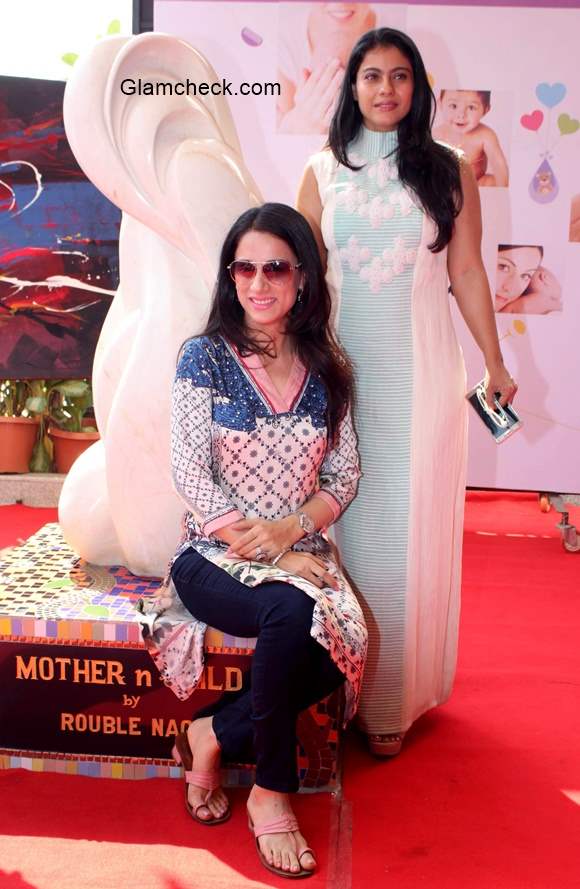 Kajol Devgan unveils sculpture made by Rouble Nagi at Surya Hospital
She chose a high collar, floor length sleeveless dress by Neha Agarwal for the occasion. The light pastel dress was further accentuated by Kajol's fresh barely there make-up and no accessories look. She looked lovely.
During the media interaction, Kajol raised concern that kids, who are a huge part of a nation's growth, are not given proper care and attention. She said that Surya Hospital is perhaps the only paediatric hospital in the state of Maharastra.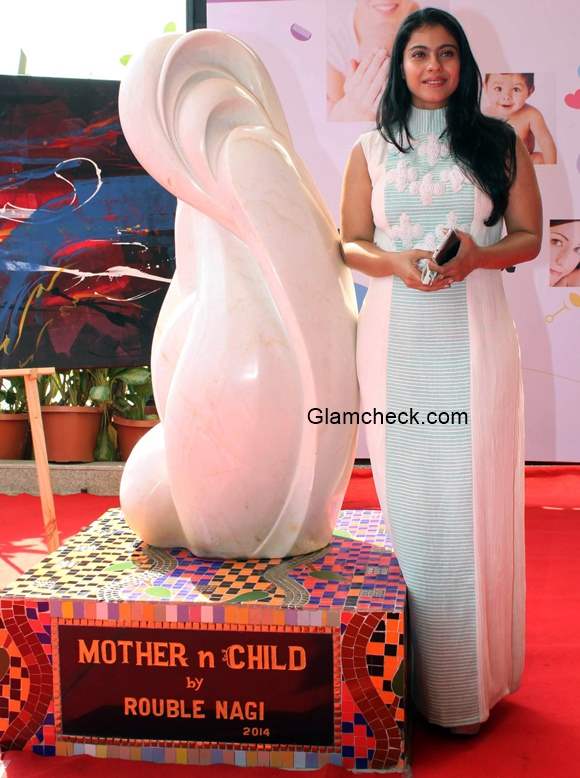 Kajol Devgan unveils a sculpture made by Rouble Nagi at Surya Hospital
The actress was there to unveil a sculpture entitled 'Mother & Child' by acclaimed artist Rouble Nagi who is well known for her charitable works as much as for her aesthetic artworks. Rouble Nagi is the founder of the Rouble Nagi Art Foundation (RNAF) which endeavours to help nurture the creativity of children. She has expressed her love for children very often, saying that she loves being surrounded by them. 
It was only apt that Surya hospital chose the artist to create the installation and a personality like Kajol to unveil the beautiful sculpture.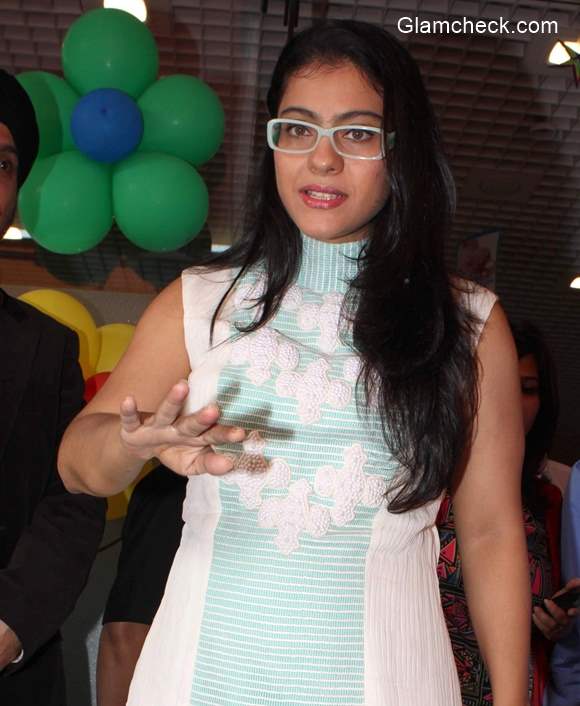 Kajol Devgan 2015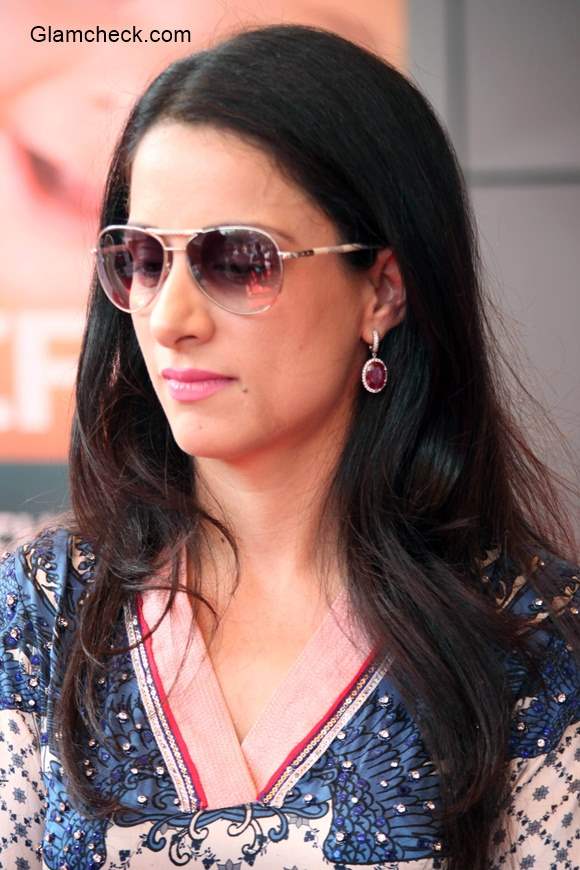 Muralist and Social Worker Rouble Nagi
Solaris Images