The Tanu weds Manu Jodi Kangana Ranaut and R Madhavan brought fun, glamour and entertainment to the grand finale show of Master Chef India 4 in Mumbai on April 11, 2015. MasterChef India is the Indian counterpart of the original British MasterChef and airs on Star Plus television channel.
Hosted by the famed Chef Ranveer Brar, the skilled contestants geared up to bring out the best of their cooking skills while Kangana and Madhavan kept their mood upbeat.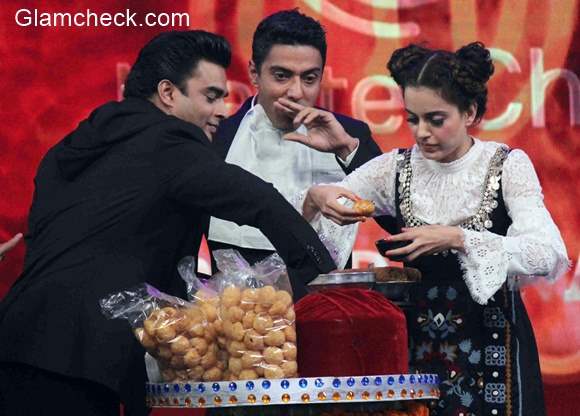 Kangana Ranaut and R Madhavan at the grand finale of Master Chef India 4
For this appearance, Kangana picked up a Hemant & Nandita dress straight from the AIFW runway. We believe opinions may be vastly divided on this particular look but for us, Kangana was simply adorable and drop dead gorgeous as always. Especially with the extra rosy cheeks and braided side buns, there was no stopping us from going Awww! So pretty!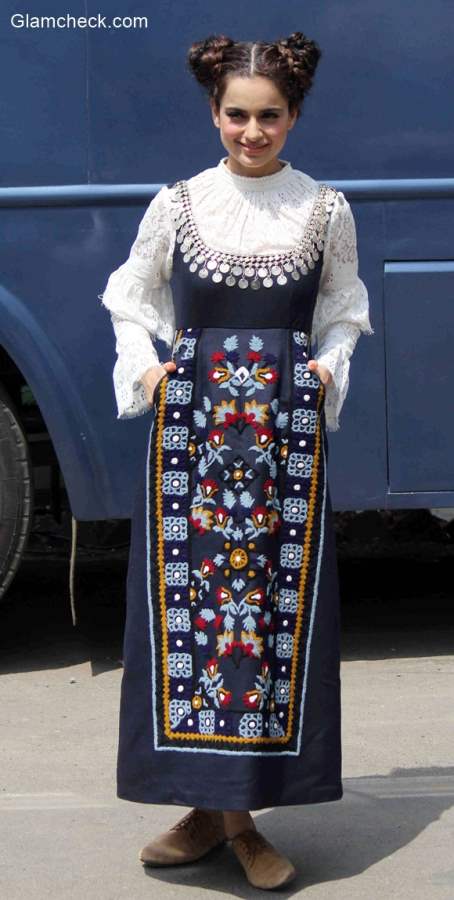 Kangana Ranaut  at the grand finale of Master Chef India 4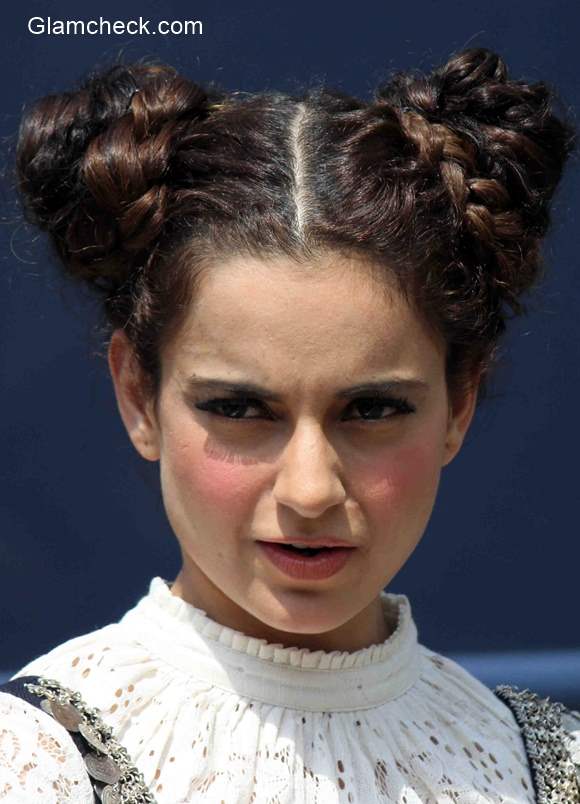 Double Braided Side buns Kangana Ranaut
And Madhavan of course, looked handsome in his black formal suit. Interestingly, he wore his jacket over a black hoodie and casual shirt. With that Elvis hairstyle and shades, we're sure he must have had the ladies there swoon over him.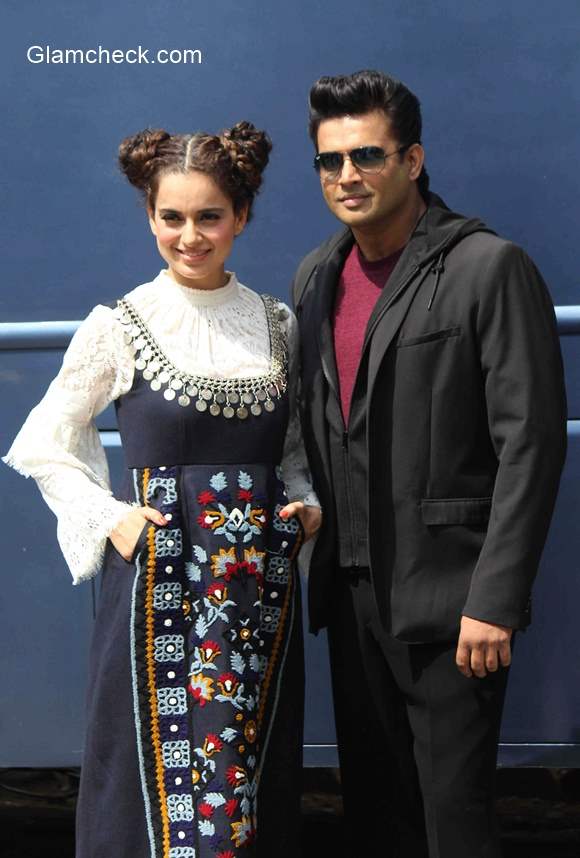 Kangana Ranaut and R Madhavan at grand finale of Master Chef India 4
Kangana expressed how much fun she had during the show for it was a different experience to her quite unlike the more popular dance and reality shows, more so since she loved cooking shows. She also shared a lesser known truth, that she herself was a good cook.
On the other hand, her co-actor Madhavan said that he once made vada pav and no one has asked him to cook ever since! But still one of his dreams was to open a restaurant and he would especially love to open one with the famous Sanjeev Kapoor.
Kangana and Madhavan also promoted their upcoming movie 'Tanu Weds Manu Returns', a sequel to their superhit film 'Tanu Weds Manu'. Their new film is slated for a May 29 release.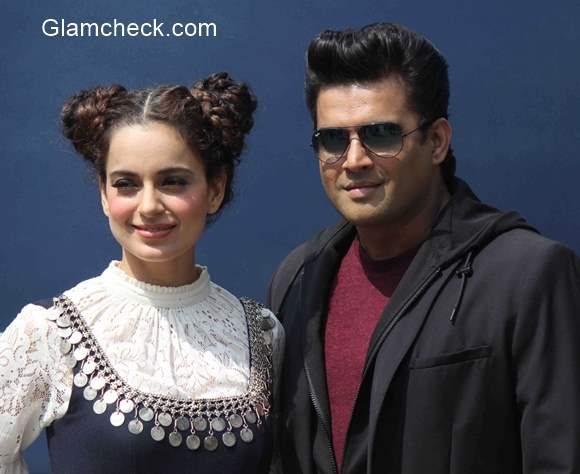 Kangana Ranaut and R Madhavan Tanu weds Manu Returns
Solaris Images