The second season of the popular lifestyle program 'Thank God it's Friday' was launched thorough a one-of-its-kind Food Fashion Show. The event was held in Mumbai on 2nd July was graced by well known Indian chef Ranveer Brar and actress Yami Gautam.
Partnered by Zoom TV and Philips P Ltd India, the main USP of the show was combining delicious healthy food, style and fashion. Chef Ranveer Brar also demonstrated a quick 5 min recipe on how to cook up a lip smacking yet healthy meal using the Philips Air Fryer.
The innovative Air Fryer by Philip has gained much popularity since its introduction to the market. The electronic device used rapid air technology to fry food with 80% less oil or fat compared to everyday fried food.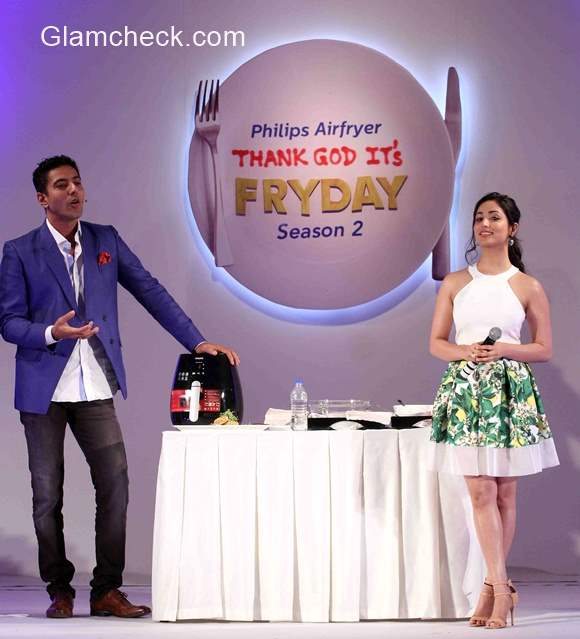 Yami Gautam and Chef Ranveer Brar during Times Food and Fashion show
Yami Gautam said the Philips Air Fryer was not only a healthier cooking alternative but also handy and portable for travelling. Ms Gautam said that being a Punjabi, she was a foodie and could relate to the show 'Thank God it's Friday'. As an actor, she often travelled to different parts of the world and every place has their own unique food culture. Indians, she pointed out, were very lucky for there is so much diversity in the country even in food, each region offers a different zaika (flavor). Her own home food was a combination of delicious Punjabi and Himachali food she added.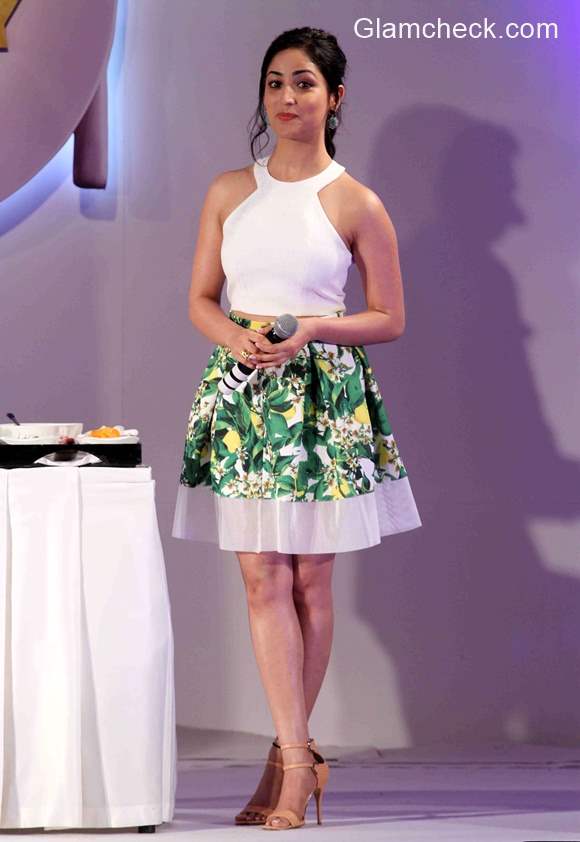 Yami Gautam at Times Food and Fashion show
'Philips Air Fryer Thank God It's Fryday' will be hosted by Ranveer Brar who is also the brand ambassador of Philips Kitchen Appliances. Following the footsteps of season 1 which was a huge success, season 2 will have several new fried flavors with a healthy twist.
This time, the show will have a unique and interesting format where Chef Brar will travel to different parts of the country with a photographer friend. The duo will then explore local delicacies and cuisine, especially fried food. They will visit regional eateries of whom the owners believe that their special fired food should be featured on the show.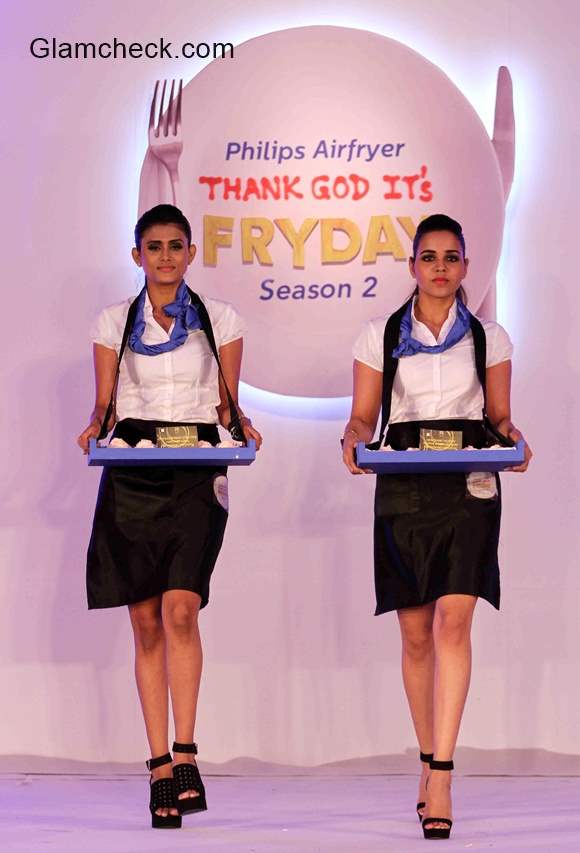 Times Food and Fashion show
The local chefs will set up a challenge to Chef Ranveer's skills and abilities who in turn, will try to re-create their delicacies with a healthier alternative using the Philips Air Fryer. The cities included were Kolkata, Lucknow, Delhi, Ahmedabad, Mumbai, Amritsar, Hyderabad and Goa.
Season 2 will also feature a new fusion of cooking and photography. Chef Brar said that since today's world is full of stress and convenience, well-being and health has become all the more important. A handy gadget like the Philips Air Fryer, along with 'Thank God It's Fryday' will back well-being into people's lives and with style.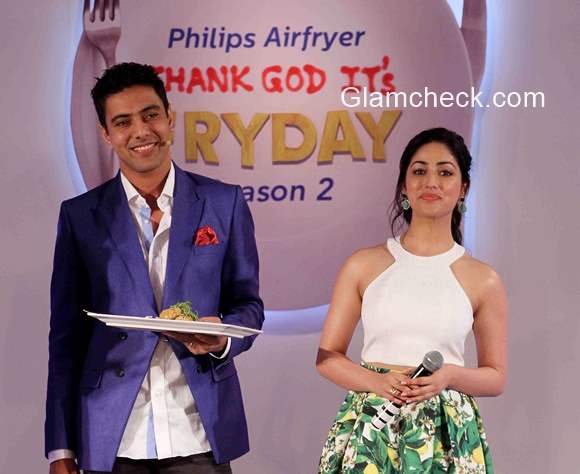 Times Food and Fashion show pics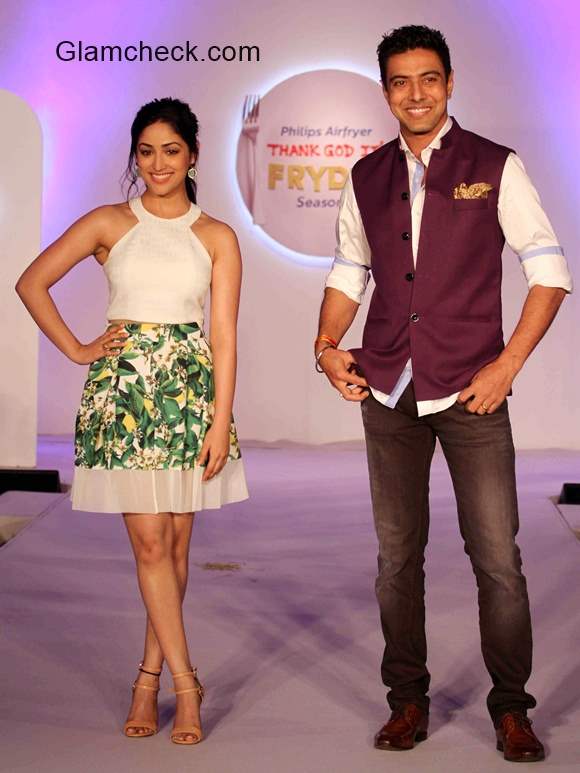 Yami Gautam and Chef Ranveer Brar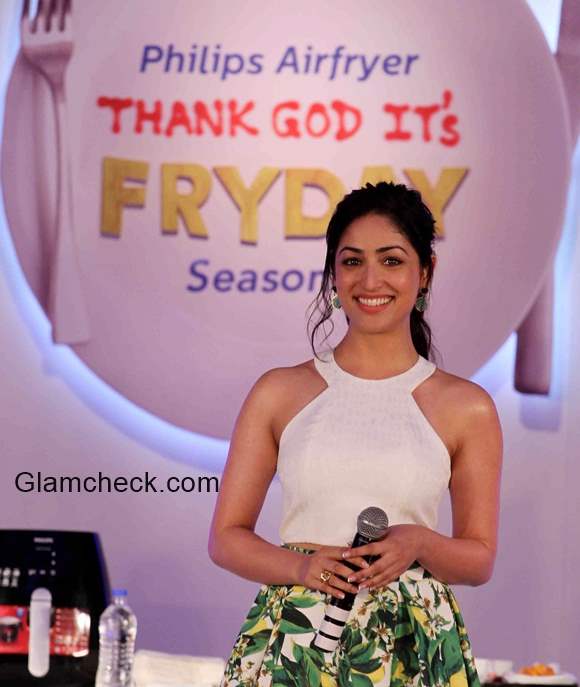 Yami Gautam Times Food and Fashion show
Solaris Images