The Hi Life Exhibition, one of India's biggest and most elite display of haute couture, personal style, home decor and luxury products, was unveiled at a gala event held in Mumbai on August 06, 2015. The lovely Soha Ali Khan graced the grand opening ceremony of the high profile exhibit.
For the event, Soha came dressed in an off-white gown by Amy Billimoria that featured a floral bodice and layered skirt. With her long tresses pulled to one side, she styled the outfit with a black clutch, light make-up and dangling chandelier earrings. She looked amazing!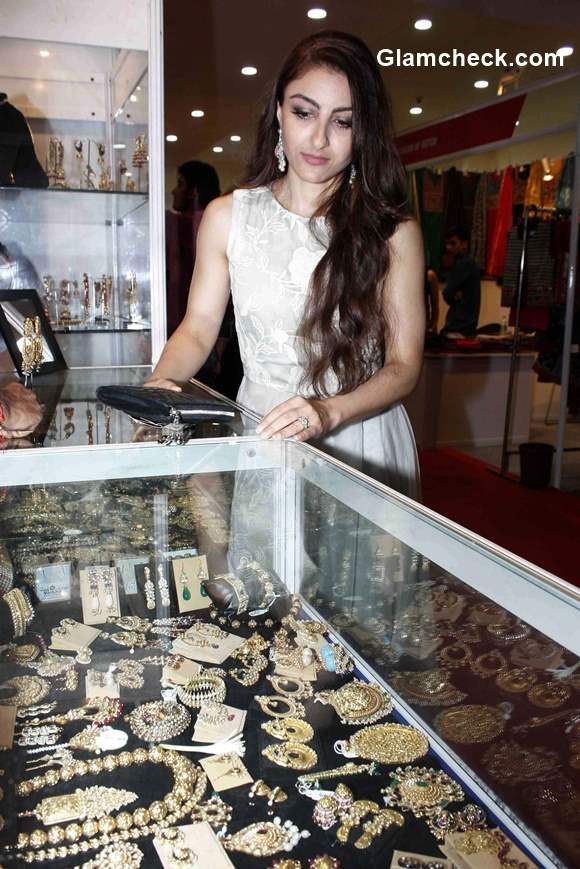 Soha Ali Khan inaugurates the Hi Life Exhibition 2015
Looking visibly pleased and excited, Soha told the media that she did a lot of shopping for herself and for friends. August month came with a lot of birthdays, including her best friend, brother, niece and sister in law. Hence, she bought a lot of gifts at the Hi Life Exhibition which featured over 200 designers and brought exclusive range of luxury products like furnishings, clothes, jewellery, décor, etc. under one roof.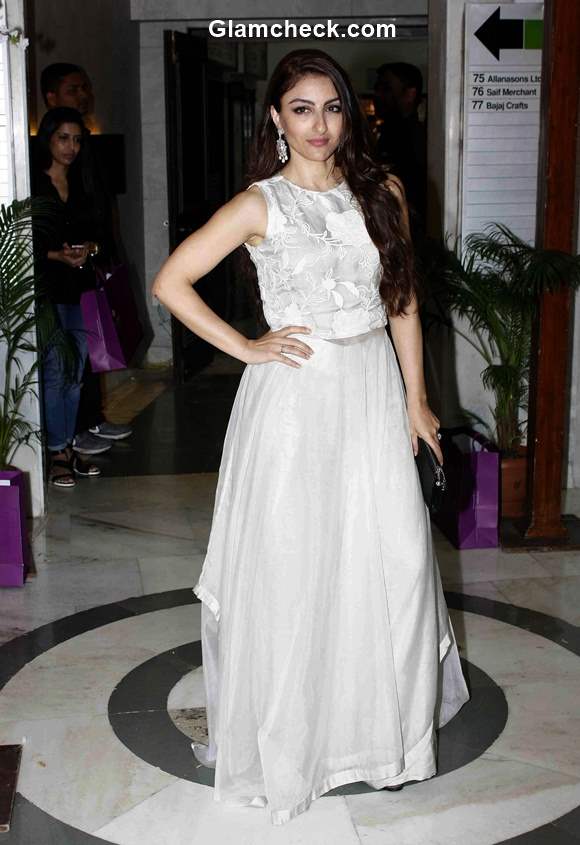 Soha Ali Khan 2015 pics
Personally, Soha told that jewellery was her weak point and she shopped for gold and silver ear cuffs and silver jhoomkas. When asked what she would gift Saif for his birthday on 16th August, Soha instantly told aroma therapy products that would help calm the nerves. Encouraging everyone to shop at Hi Life exhibit, Soha called it a convenient place for shopaholics with over 130 stalls selling exclusive luxury items.
The Hi Life Exhibition was brought to Mumbai after having received great response in Chennai, Bangalore, Hyderabad, Cochin, Ahmedabad and Pune. An exclusive preview of the show was also held in Sri Lanka.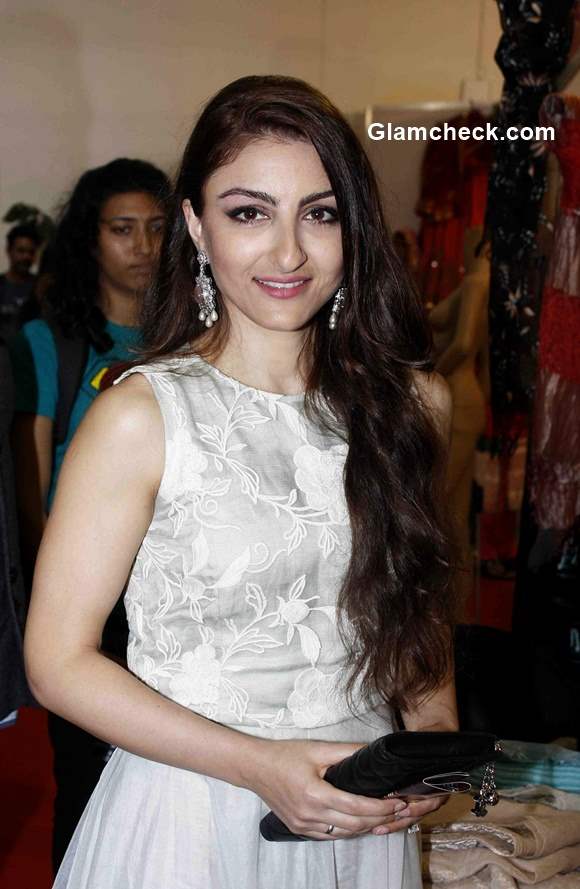 Soha Ali Khan at Hi Life Exhibition 2015
The exhibition cum sale is being held at the World Trade Centre, MVIRDC, Mumbai. The event began on Thursday i.e 6th August and will go on till Saturday, 8th August (8:00 pm IST).
Soha Ali Khan 2015
Solaris Images