When you think of color-blocking, you may think 'whacky'. You wouldn't be mistaken. Many celebs will use color-blocking to put together an outrageous outfit, but this is usually only for dramatic appeal and, let's be honest, for the pure fun of it! But there are several other looks that you can create using color-blocking.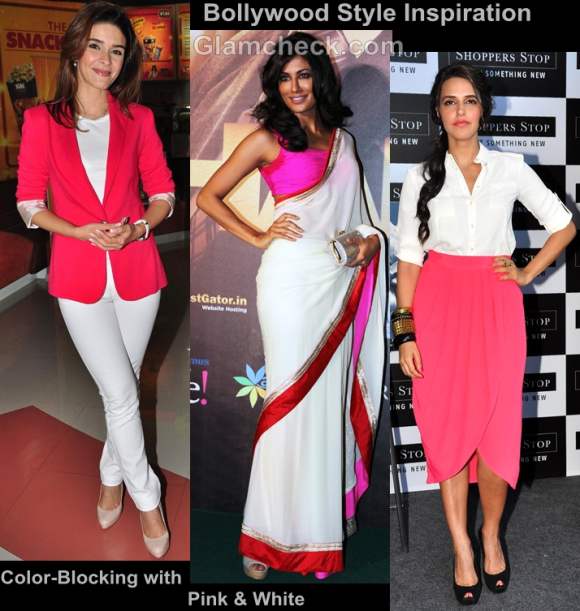 Here are three fashion-forward Bollywood celebs who inspire us with their outfits every day, and who have successfully pulled off various looks using the concept of color-blocking. Of course, their success may have something to do with the gorgeous colors they employed – timeless white and effervescent pink – but we give them credit for knowing how to enhance the look to its full potential.
Edgy Feminine
Undoubtedly one of the most fashionable women in Bollywood, it's no surprise that actress Neha Dhupia featured on this list. We caught her looking as stylish as ever in a color-blocking outfit during the launch of the Shoppers Stop Gift Card in Mumbai, India on May 17.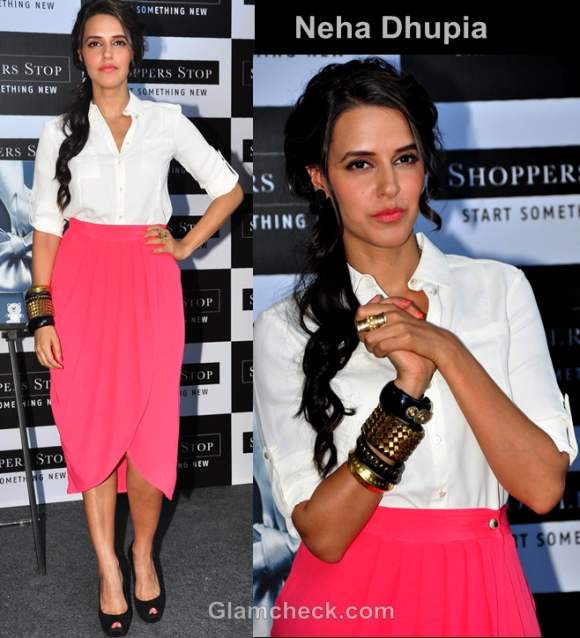 Neha Dhupia wore a pink draped skirt with a white front-buttoned shirt and black peep-toe heels, but it was her jewellery that made the look special. The beauty wore a knuckle ring plus four different types of cuff bracelets on the same hand. This lady definitely knows how to make a look her own.
Formal but Fresh
Next we have pop singer Raageshwari Loomba during the Thalassemia Day celebrations in Mumbai on May 13. The svelte star looked radiant and confident in nude pumps, white pants, a white blouse and a fuchsia blazer with baby pink on the cuff-line at the elbows.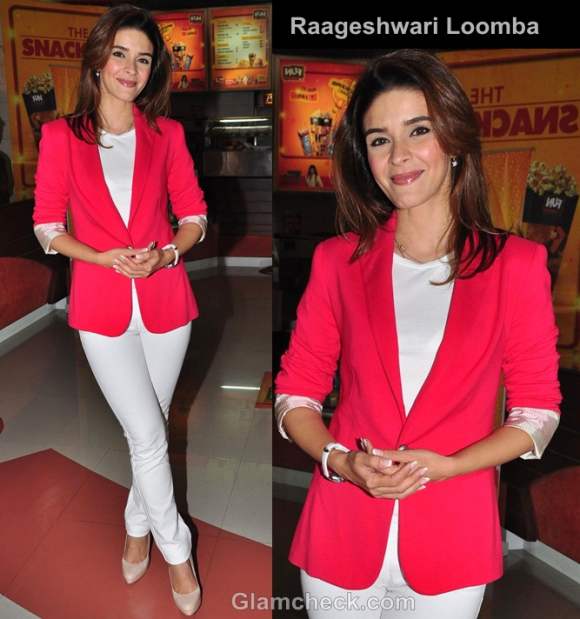 Raageshwari Loomba
We're loving that mauve lipstick she has on; the slight contrast it makes with her blazer is bewitching. Raageshwari's look here is light, refreshing and very sophisticated.
Traditional
Chitrangada Singh dons the mysterious nine yards and is the most elegant of the lot at the IIFA World Premiere Green Carpet during the premiere of the film "Shanghai" in Singapore on June 7.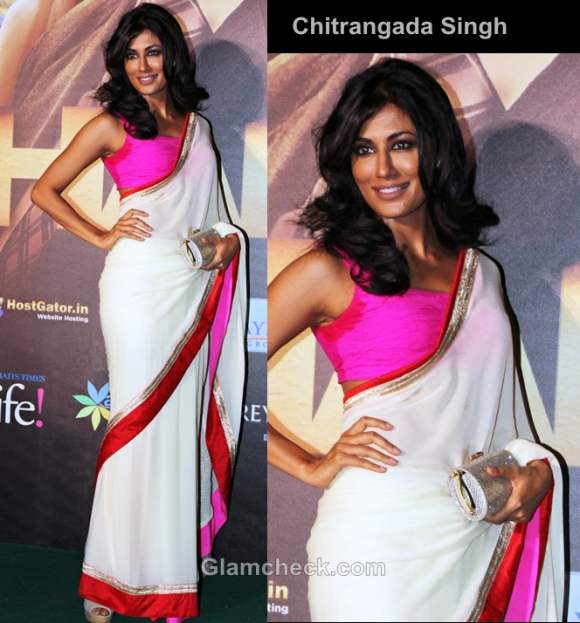 Chitrangada Singh
Her simply-cut, sleeveless pink blouse is almost an explosion of color against the pristine white of her immaculately-draped sari. The sari too features dual borders – red silk on one side and the same bright pink as the blouse on the other. The rippling effect it creates adds to the allure of the dusky siren's look. 
Image: Indian Photo Agency