Bollywood actor Bipasha Basu along with filmmakers Vikram Bhatt and Bhushan Kumar launched the trailer of their upcoming 3D film 'Creature' in Mumbai, India on July 16, 2014.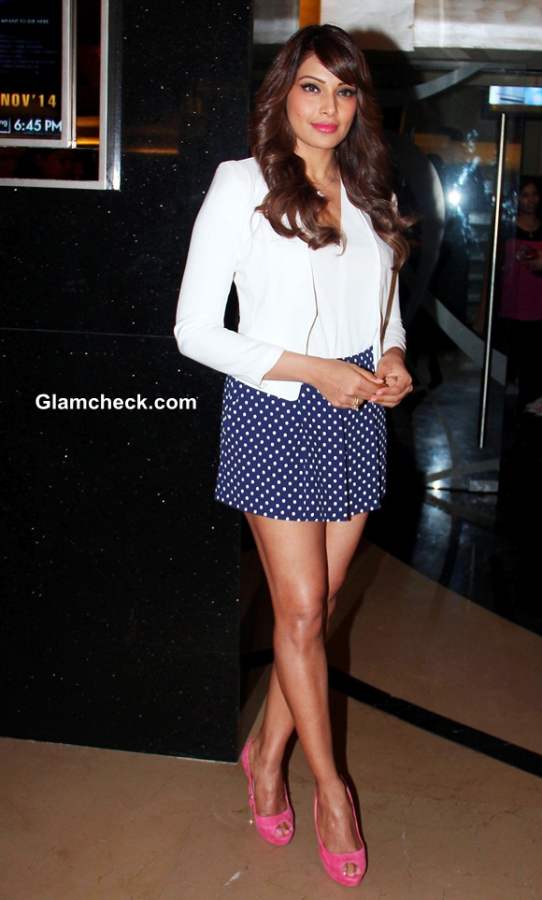 Bipasha Basu in Zara Shorts Launches Creature Trailer
Bipasha looked cute in a white V-necked shirt that she paired with blue polka-dotted shorts by Zara. A very pale pink short jacket, pink peep-toes and minimal jewellery rounded out her ensemble.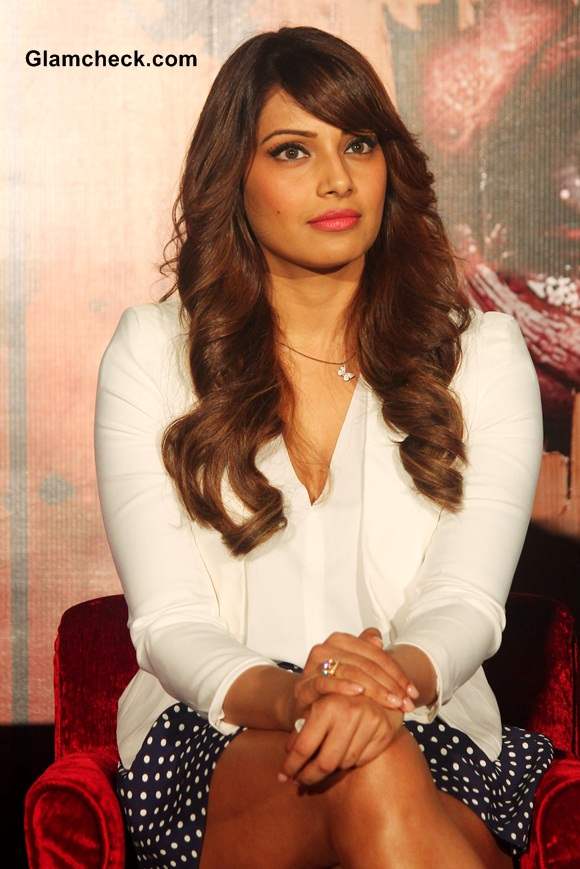 Bipasha Basu 2014 Pictures
Creature is India's first monster movie and the whole team is excited about its release. The film relies heavily on computer graphics which is why the budget is really high. The makers have said that the graphics will be on par with something you'd see in a big-budget Hollywood flick, but that claim remains to be verified.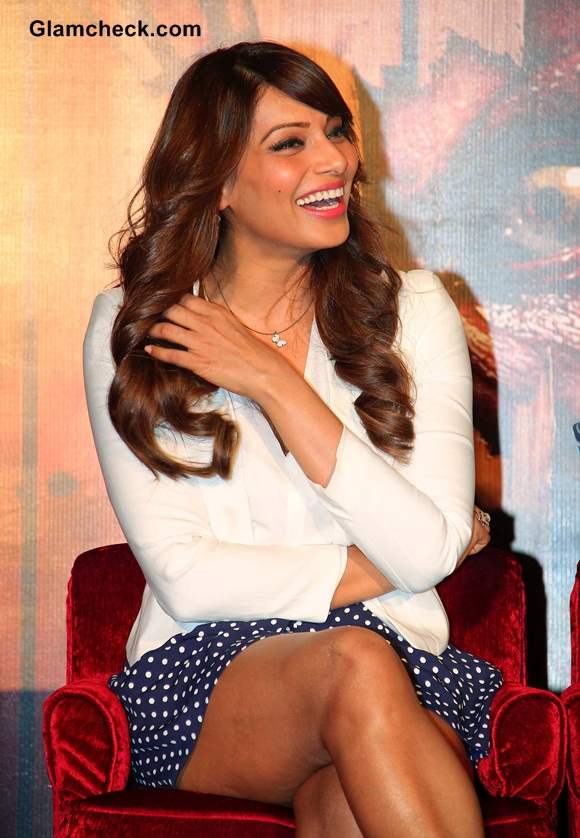 Bipasha Basu 2014 in Creature
Also starring Pakistani actor Imran Abbas in his debut Bollywood role, the film releases on September 12, 2014.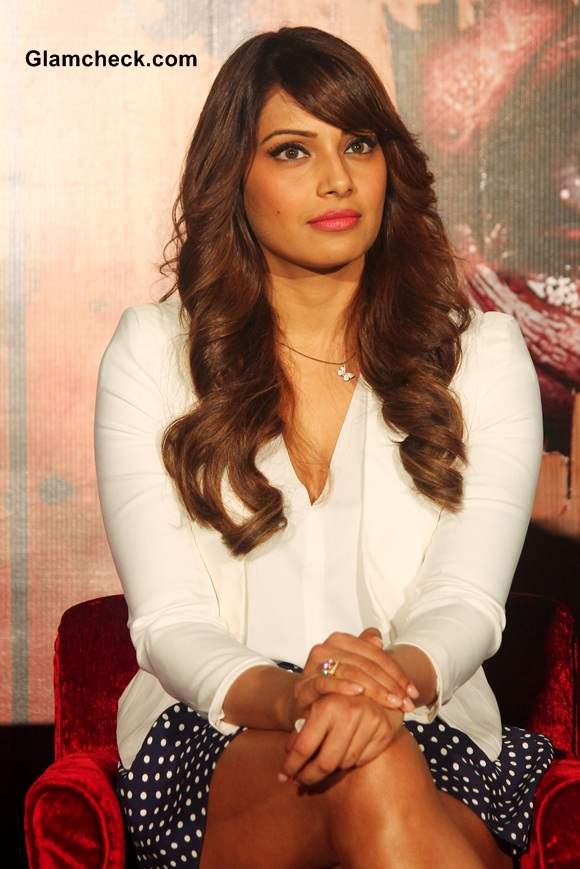 Bipasha Basu 2014 Pictures
Bipasha Basu at Creature Trailer Launch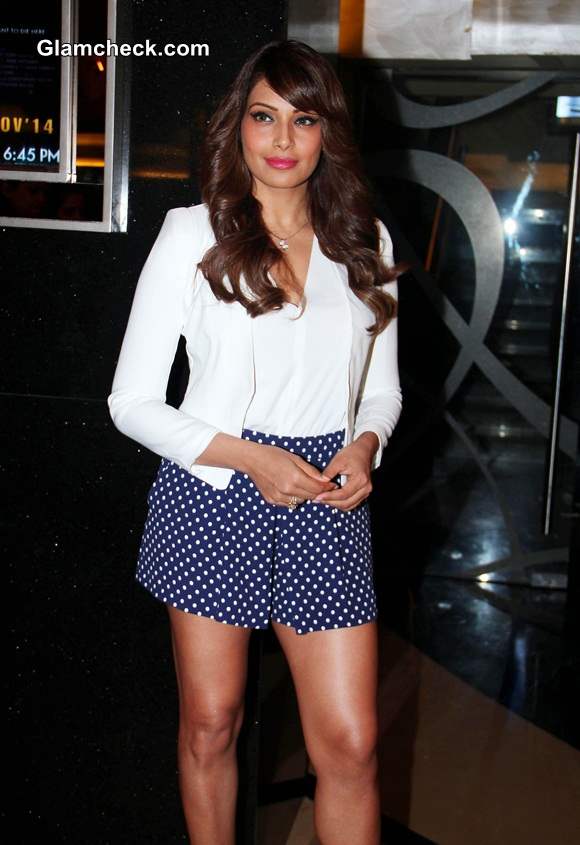 Bipasha Basu in Creature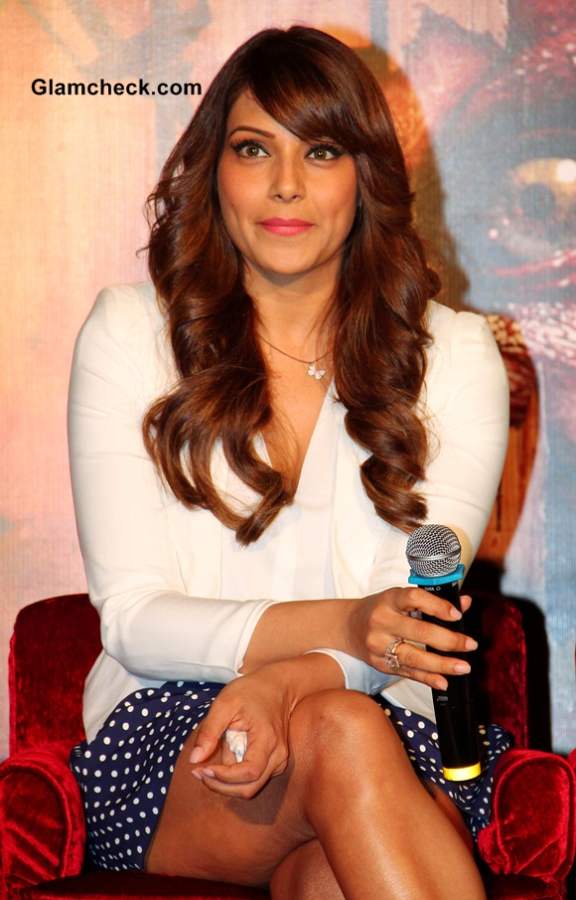 Bipasha Basu Launches Creature Trailer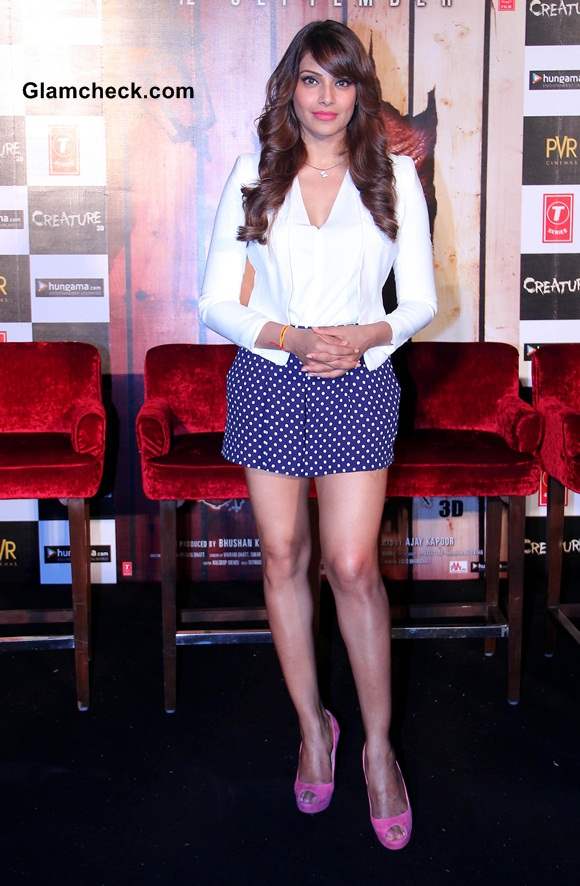 Bipasha Basu 2014
Solaris Images