Bollywood actors Salman Khan and Katrina Kaif were on a whirlwind of promo tours for their latest film "Ek Tha Tiger". They even took to promoting the flick on the sets of "Jhalak Dikhla Jaa" in Mumbai, India on August 14, just a day before the movie's official premiere.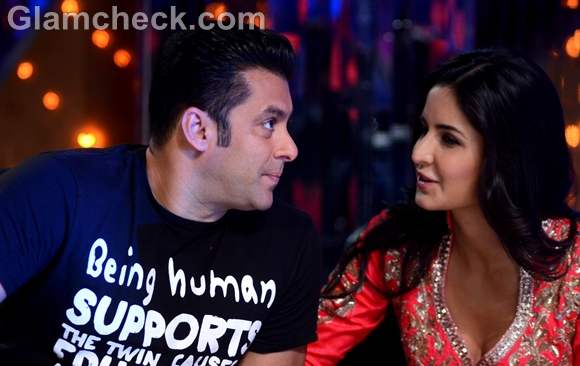 "Ek Tha Tiger" stars Khan as a spy who is sent on a mission to Dublin, where he meets the charming Kaif and falls in love. The film follows their blossoming romance, with plenty of action thrown in. So whether you are heavily-addicted to spy thrillers or are more inclined toward the lovey-dovey genres, there's something in here for you.
Check out the movie, in theatres now, and tell us how it fares. 
Image: Indian Photo Agency