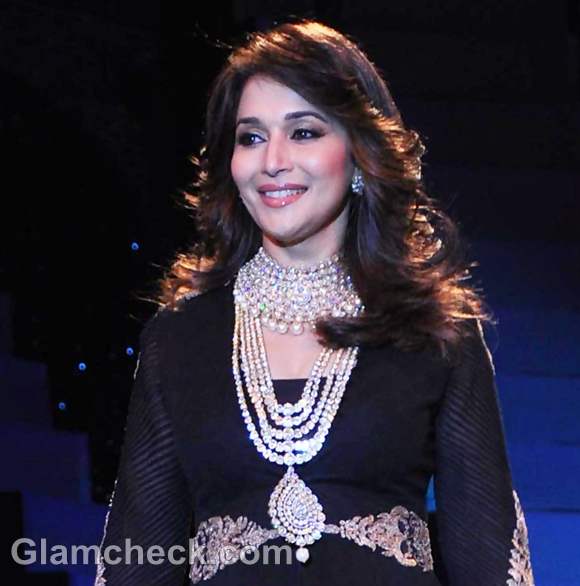 Bollywood actress Madhuri Dixit Nene is still in the process of making a proper comeback to the industry. Although she has been on the judging panel of reality shows and taken a lot of advertising gigs for exposure, she's not quite there yet. But she has two new movies in the offing, Gulab Gang and Dehd Ishqiya, which she is banking her comeback on.
The dancing diva is especially keen on Gulab Gang, produced by Abhinav Sinha, in which she portrays the leader of a gang of women who are battling against injustice.
During one of the fittings for the costumes, she excitedly tweeted a pic of herself with a comment about how the movie was turning out to be really cool.
Madhuri will be co-starring with Shilpa Shukla and Mahie Gill in the film.
Image: Indian Photo Agency