Bollywood actress Rani Mukherjee's much-awaited film "Aiyyaa" will be out soon. The media and fans got a glimpse of her avatar in the film at a first look promo held at Cinemax in Mumbai, India on September 6.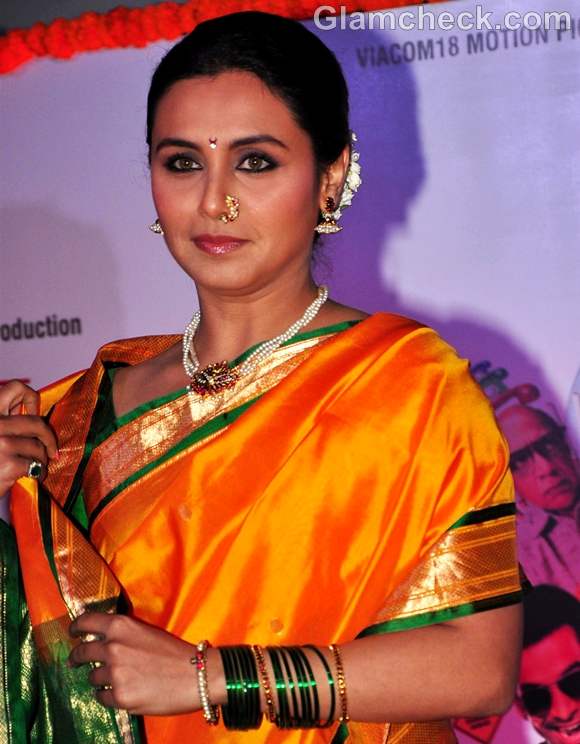 Rani Mukherjee plays a Maharashtrian girl in the movie which tells the story of traditional Marathi parents searching for a husband for their lovely daughter (Rani) who in turn is in love with a South Indian boy. Director of the film, Sachin Kundalkar, said that the story was originally supposed to be based on his Marathi film "Gandha", but that when he started to write the script in Hindi it all changed to something entirely new.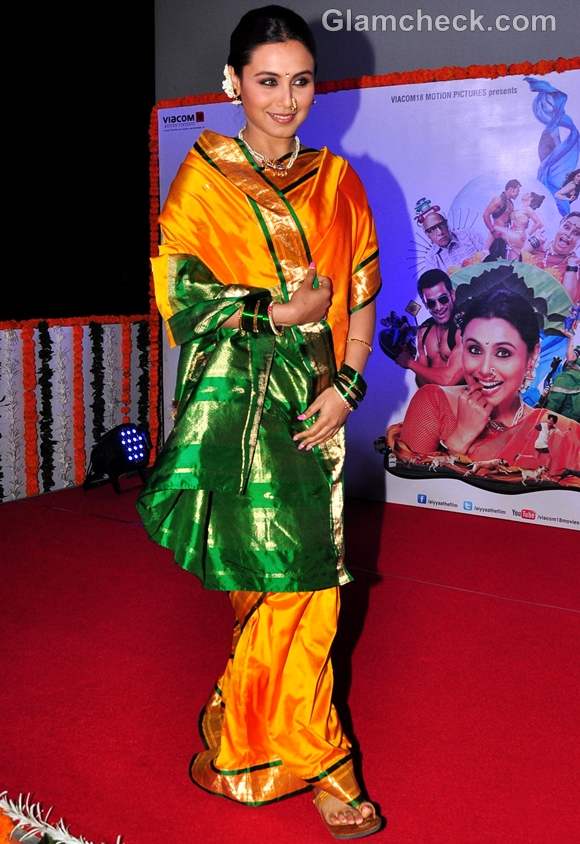 Now that you have some background on the story-line, you'll understand the ensemble Rani donned for her first look. We were expecting a kashta sari, but that's too much to hope for, no? However, her look was totally recognizable as Maharashtrian. She wore a mango yellow sari with a bright green border. We love how she has accessorized and styled her look with matching chappals, a nathani, mangalsutra, jhumka earrings, green bangles, bindi and jasmine flowers in her bun. Her transformation is so complete and so far removed from her Kuch Kuch Hota Hai days! We can't wait to see her portrayal of a typically Marathi mulgi.
Image: Indian Photo Agency