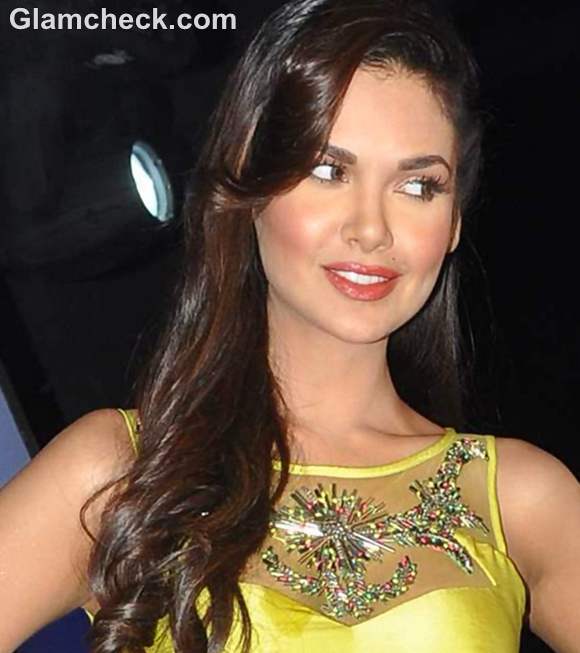 Bollywood actress Esha Gupta looked like a million bucks on the sets of "Laugh, India, Laugh" in Andheri, Mumbai where she was promoting her new film Raaz 3 as well as playing guest host with Shekhar Suma and Chunky Pander.
Her look
High-glam
What she wore
If looks could kill, folks would be dropping like flies around Esha Gupta.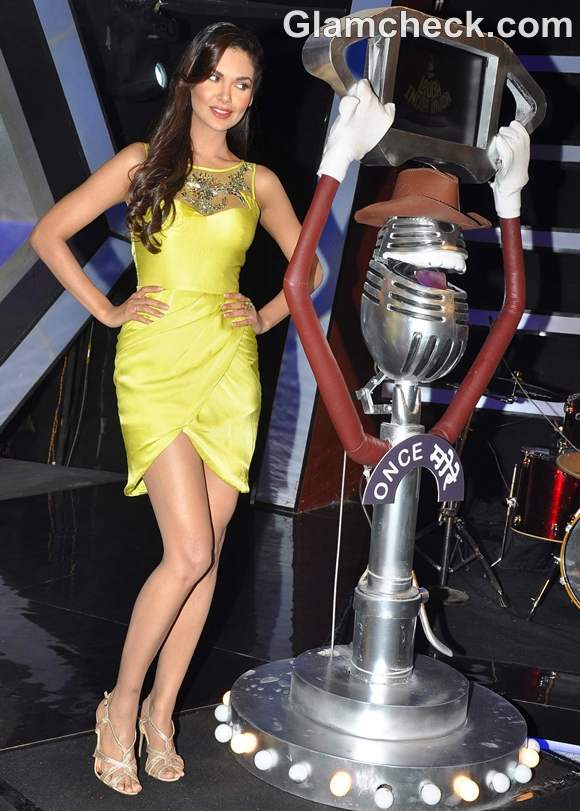 She donned a short yellow dress which showed off her exquisitely-toned legs. The skirt was draped like upside-down lotus petals and the neckline consisted of sheer fabric with dazzling sequinned detailing. Strappy gold heels and a large amber ring were her only accessories.
The polish look was accentuated by her flawless hair and makeup. Her long, brown, impossibly-glossy tresses were styled in curls, some of which were draped across her shoulder, with her grown-out bangs forming a teasing sweep at the side of her forehead. Rosy cheeks and lips and a dash of mascara played beautifully against her alabaster skin.
How and where to sport the look
This ensemble is perfect for those formal work parties when you have to make an impression on potential clients, the opening night of a swanky new club or restaurant, or even for a really hot date if you're going somewhere posh.
IANS