Spring is almost prepared to take an exit by now, but the floral blazers spotted recently by Bollywood Starlets make us wonder if the season will linger a little longer with this transitional piece.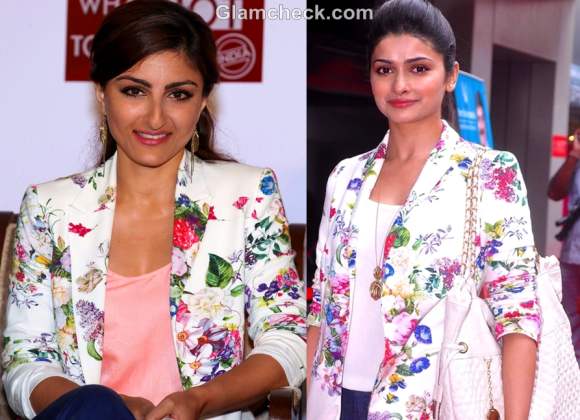 Floral print blazer trend
Soha Ali Khan, the lady who boasts of a royal lineage, recently saw the launch of her reality show with designer Aki Narula – What not to wear India at TLC. The actress hasn't been a style diva forever but with a stylist feather added to her cap now, she did get her act together and made a chic appearance.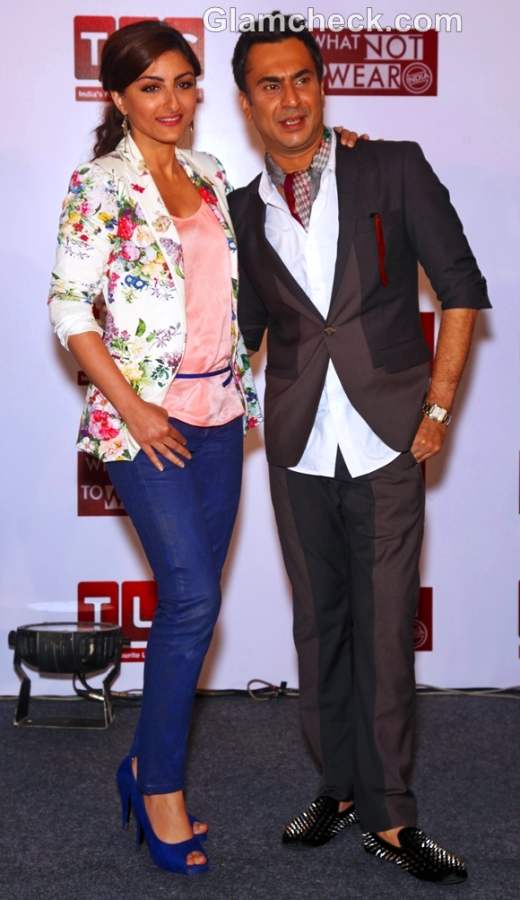 Soha Ali Khan worked her lady like charm in a pair of Prussian blue trousers and a coral pink blouse throwing the floral Zara blazer on top. She accessorized with a thin suede belt over the blouse as well as peep toes both matching the trousers. She pulled back her hair with natural waves and focused on delicate dangle earrings.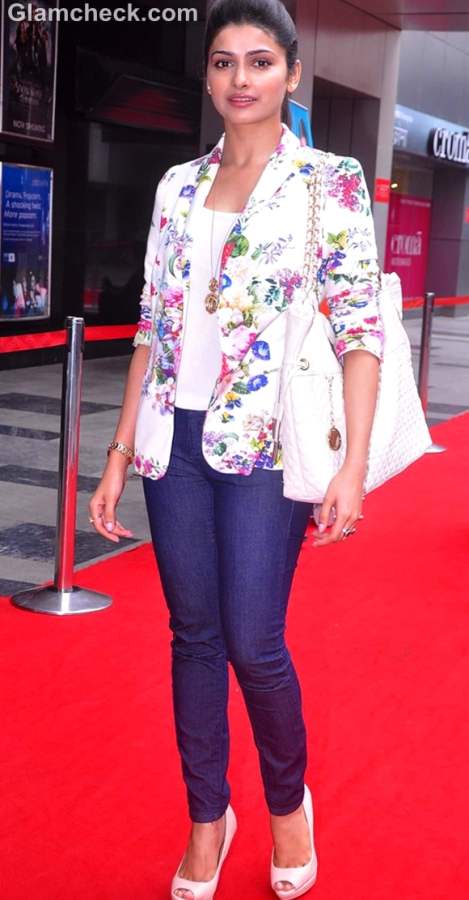 The young Prachi Desai on the other hand, who just celebrated her 24th birthday on September 12, wore the same blazer to a World Environment Day appearance. She slightly differentiated with the pair up of a basic white tee and matching peep toes and a white leather tote with gold accents. She wore her hair in a slick ponytail, another trend doing the rounds in fashion circuits, and also wore a gold neckpiece with a gold watch. She surely kept the look elegant yet stylish.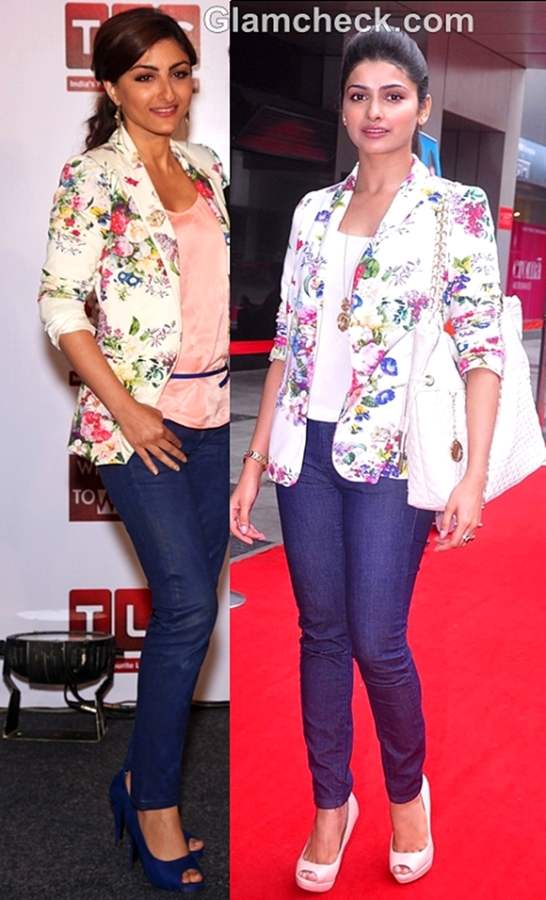 Floral Print Blazer
But these are not the only ways to style this versatile piece of clothing. It could be your companion in the day as well as an evening out. Glamcheck shares its expert advice below.
Tip 1: For a flirty evening, sport a floral blazer over a white pristine lace dress. The structure of the jacket is befitting contrast to the femininity of the dress. If you are yet to try any dress with a blazer, we strongly recommend that you do and be pleasantly surprised by the results.
Tip 2: For work pair them up with your high waist trousers and tucked in tee with a statement necklace. Gives a happy twist to your ensemble and brightens up any work day.
Tip 3: For some window shopping pair it up with boyfriend jeans rolled up at ankles and a shirt in white tucked in. Wear a pair of brown loafers and a delicate gold long chain in the neck.
Tip 4: The floral blazer can essentially be worn with a high waist skirt too. Go avant garde and try mixing a print here. If the skirt is printed choose an all over pattern with a miniature repeat of print. If the blouse is printed try monochromatic stripes.
IANS, Indian Photo Agency