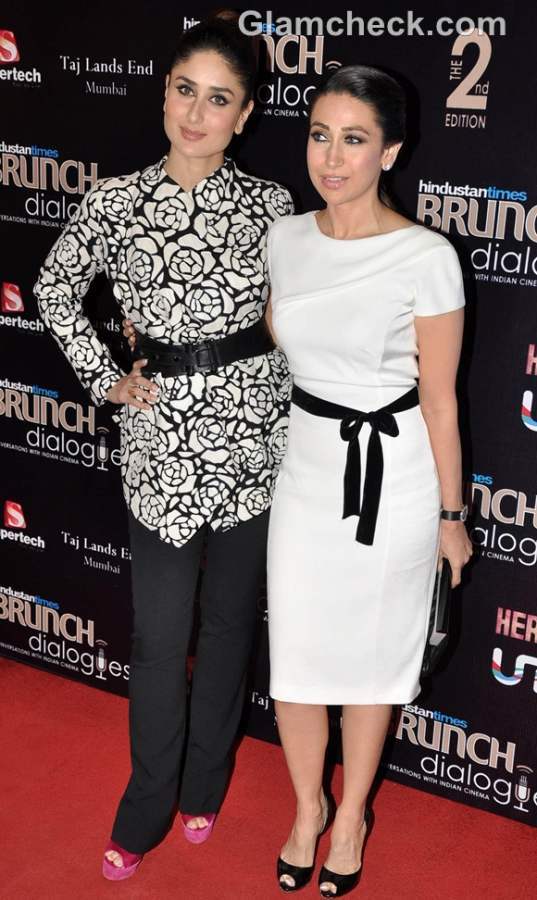 The launch of a coffee table book on print advertising, 'The Magic of Print' by HT media and the second edition of HT Brunch Dialogues, 'The Changing Face of the Indian Heroine' saw the two superstar Kapoor sisters make a dynamic entry in black and white.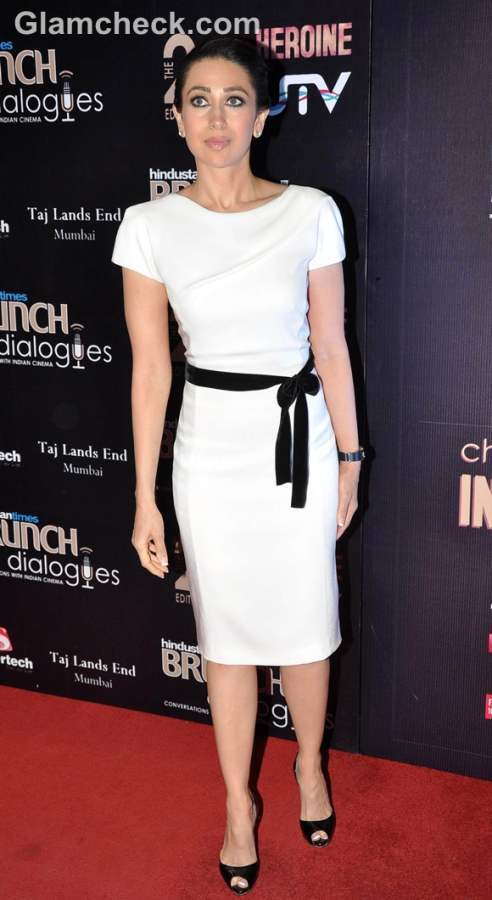 Karisma Kapoor looked compellingly sexy and elegant in the white princess-line dress by French brand Paule Ka which skirted just below her knee. She accessorized it with black velvet ribbon-belt tied in a bow and a black watch. Her black peep-toe heels got along with the rest of the monochromatic scheme. She emphasized her eyes with kohl and slicked back her hair for a glamorous up-do. The Chanel clutch looked fetching in her French-manicured hands. This lady can wear the sleekest attires and carry them with aplomb.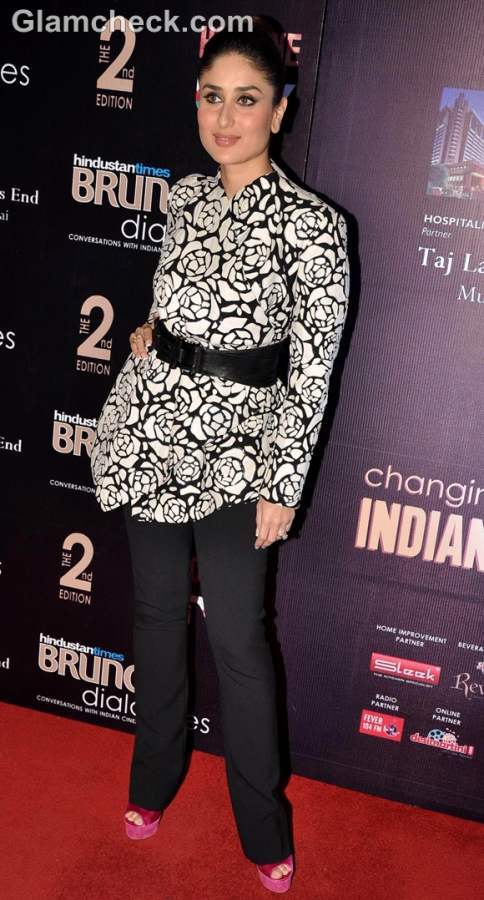 Kareena Kapoor charmed her way through the flash bulbs casting a spell with her Rajesh Pratap Singh jacket in b/w paired with a leather belt in obi style. The side-swept kohl highlighted her best features, the eyes, which looked mesmerizing. The front-flapped jacket was straight from the runway and looked smart when paired along with black trousers and a black belt that cinched around her waist. The linen jacket enveloped her hour-glass figure to reveal her confidence to carry off a look most beauties would shy away from. A tight chignon graced her head and the rose-pink on the apple of her cheeks gave a dewy look. She added color to her ensemble with a pair of pink wedge-heels. You know a star by her attitude and here she is with oodles of it!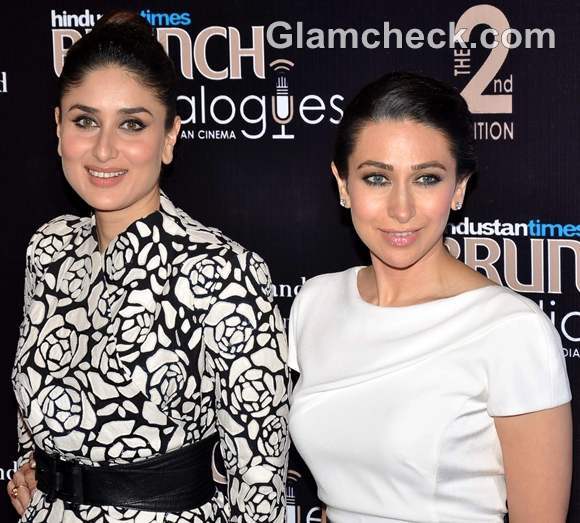 Karisma Kapoor and Kareena Kapoor at the launch of 'The Magic of Print' & HT Brunch Dialogues
The colors revolved around the monochromatic scheme on the colour wheel. The sister duo were a serious competition for the rest of Bollywood.
Author: Madhulina
Image: IANS