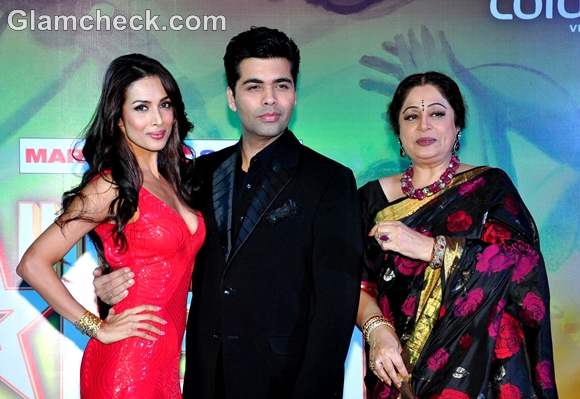 India's Got Talent season 4 – Judges
Her Look
Red Carpet Glam
Designer She wore
Namrata Joshipura
Deciphering Her Look
Malaika wore a red sequin gown by Namrata Joshipura brandishing her waif-like figure in the sultry attire. The color complemented her skin tone making her look like hot property.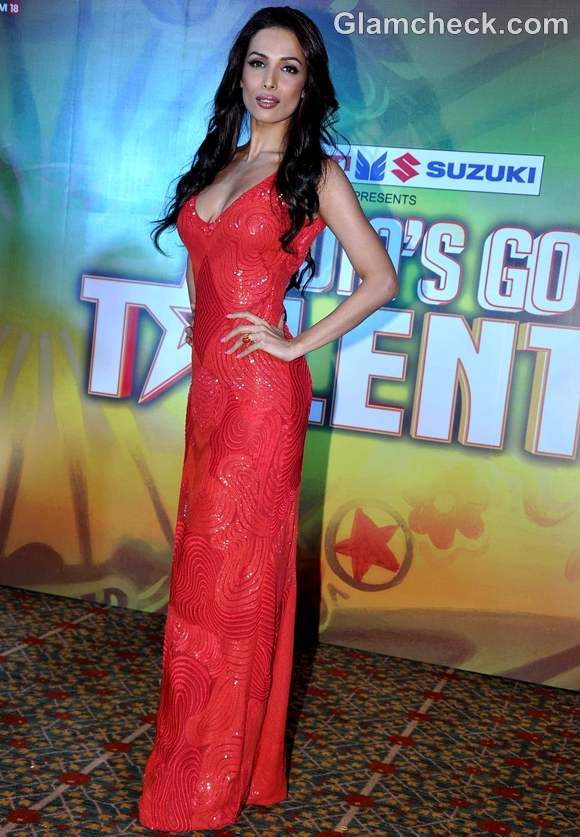 Malaika Arora Khan at the launch of India's Got Talent season 4
Malaika consciously gave the thigh-high slit gowns a miss and opted for an equally sexy ensemble displaying her cleavage unabashedly. The gown trickles down her body so smoothly as if it were water.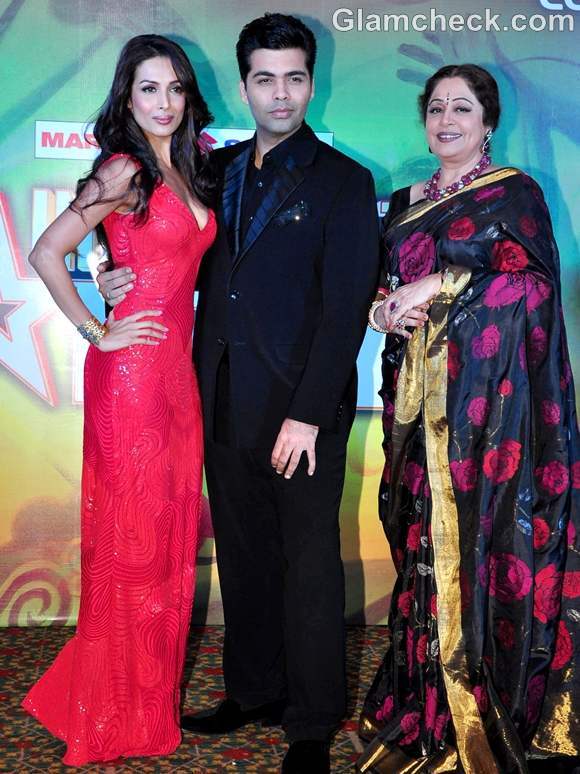 India's Got Talent, season 4 judges pose for a photo-op at the JW Marriott, Mumbai. The three celebrities looked fabulous as they came together at the launch of their reality tv show.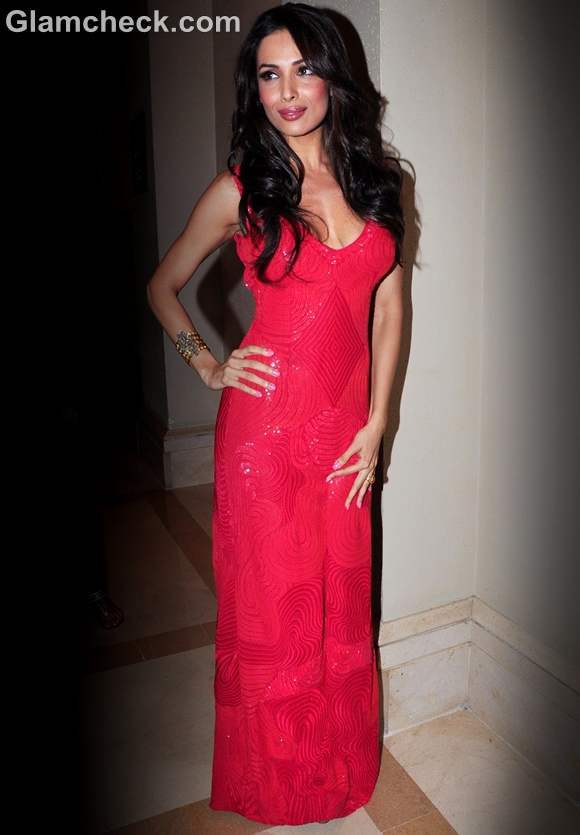 Malaika Arora Khan stood out with her brazen look that was entitled to generate the sex appeal of the star. The thick coat of mascara did wonders to her alluring lashes. Her dark almond eyes pierced the heart of the on-looker. The long cascade of hair tumbled down to her bust making her look so desirable.
To Look Like Malaika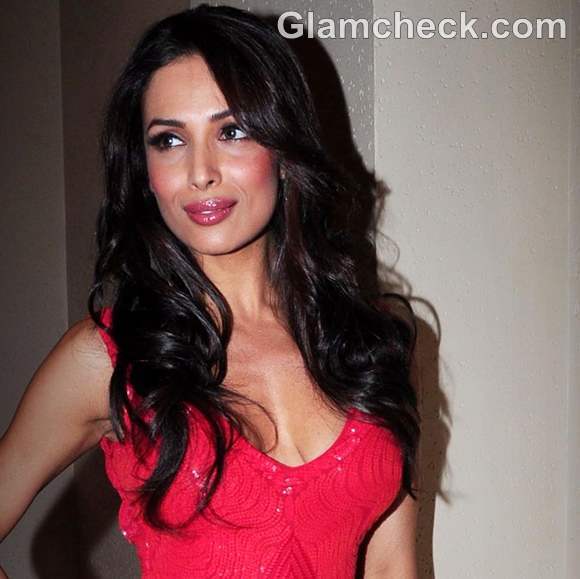 Buy a Scarlet dress or its darker hue with a slight deep neck-line
If you have a long neck then you can wear a not-so-revealing neck-line
Mascara your lashes with two coats and use a liner to line your eyes
Wear a nice sorbet lip colour
Wear sexy kitten heels or stilettos to add a few more inches to your frame
Now wait to be devoured by the fashionistas
Author: Madhulina
Image: IANS, Indian Photo Agency