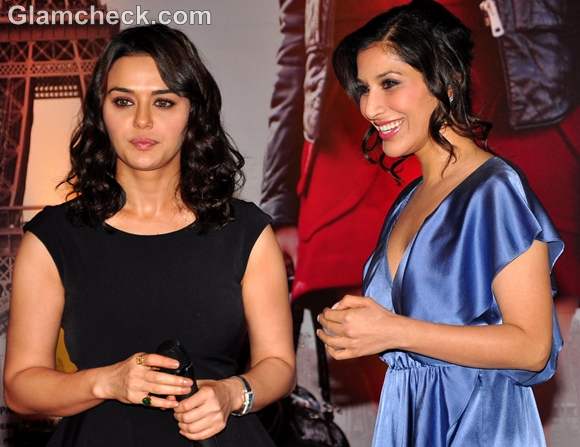 Bollywood actresses Sophie Chaudhary and Preity Zinta are both looking forward to their latest film "Ishkq in Paris". The actual film is still a long way off (November 2), but promotional activities for it are already under way. On September 17, the two lovely ladies came together in Mumbai, India to release the music for the film.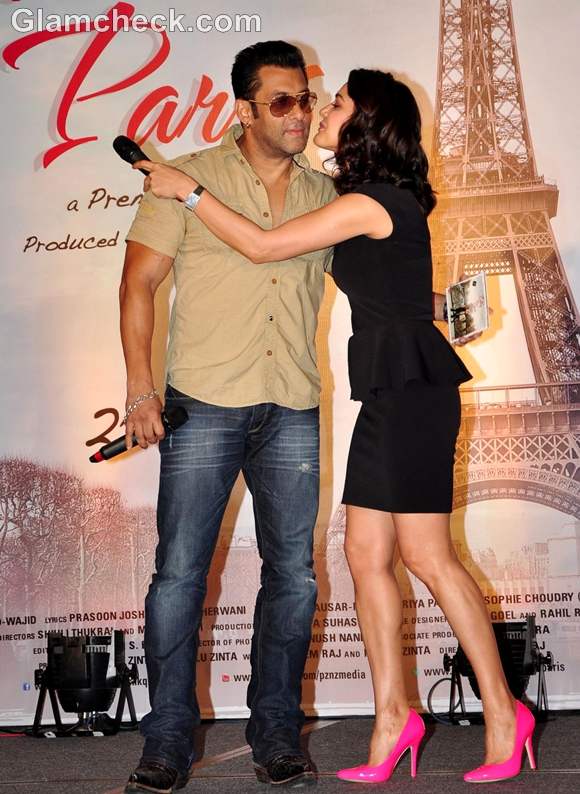 Preity Zinta & salman khan at "Ishkq in Paris" soundtrack release
Before this release, only two tracks from the album were released – It's All About Tonight and the very catchy Kudiye di Kurti with Preity's good friend Salman Khan featured in the video. In fact, Salman too was at the music launch to show his support for her.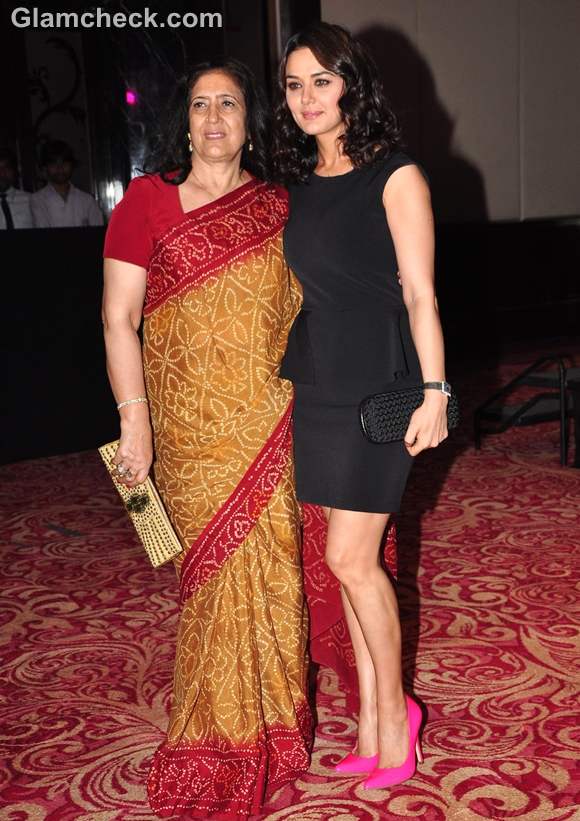 Preity Zinta with her mother at "Ishkq in Paris" soundtrack release
There are 4 more tunes on the soundtrack written by Prasoon Joshi and Priya Panchal.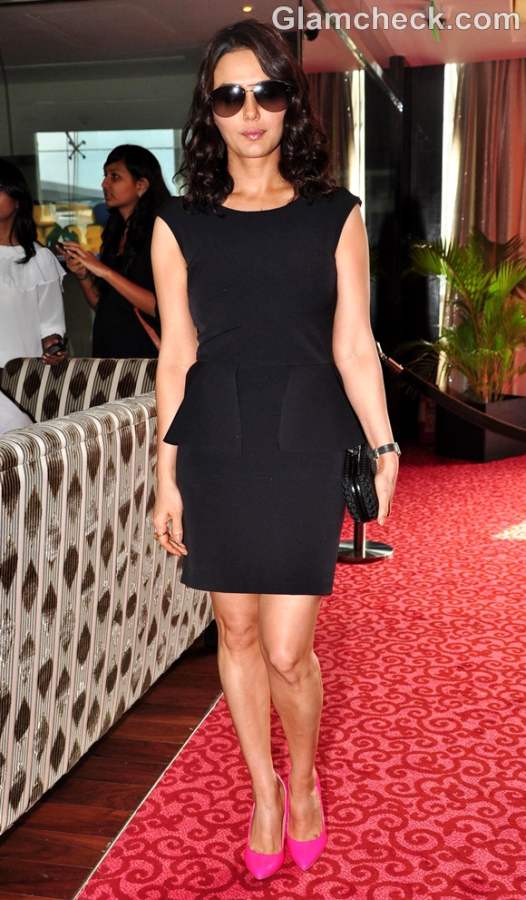 Preity urged fans to actually buy the album instead of downloading it for free from the internet. She asked well-wishers and fans to let her know if there were any torrent websites that had uploaded the album so that her legal team could take action. This is Preity's debut production venture so she's pretty serious about having it all go smoothly.
Both Sophie and Preity looked gorgeous at the event.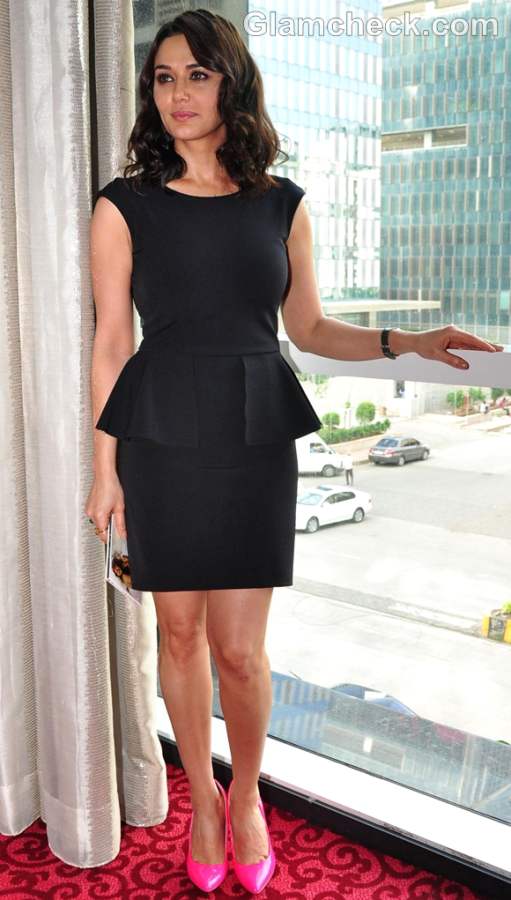 Preity Zinta was svelte in a sleeveless short black dress with a peplum silhouette. She color-blocked with a pair of bubbly pink point pumps and accessorized her outfit with a black clutch purse, a silver watch and large black sun glasses. An icy pink lippie and curly locks gave the star a very global feel, much like the ambience of her film.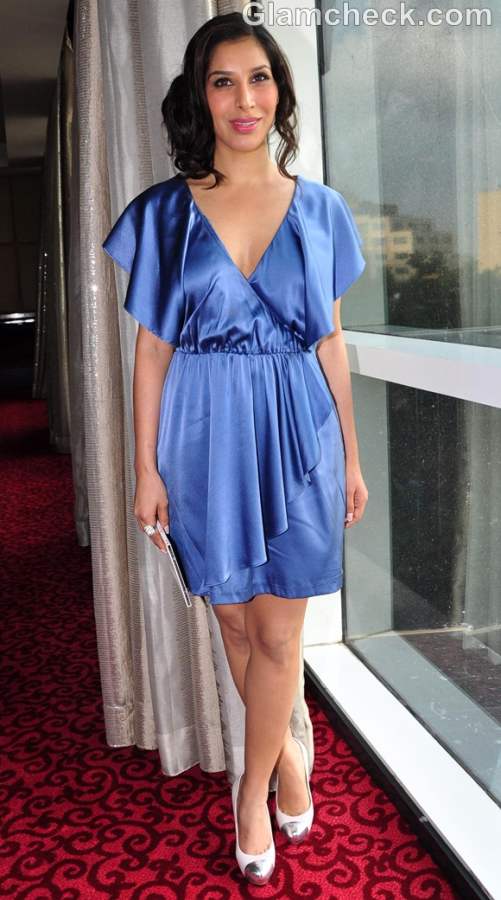 Meanwhile, Sophie went with a bit more color in a draped-style blue silk dress which fell to her knees in almost-liquid waves. She too sported a yum shade of pink lipstick which popped more so thanks to the dazzling blue of her outfit. She accessorized with silver-tipped white pumps, a silver ring and a white envelope purse. A relaxed side bun completed her look.
Indian Photo Agency