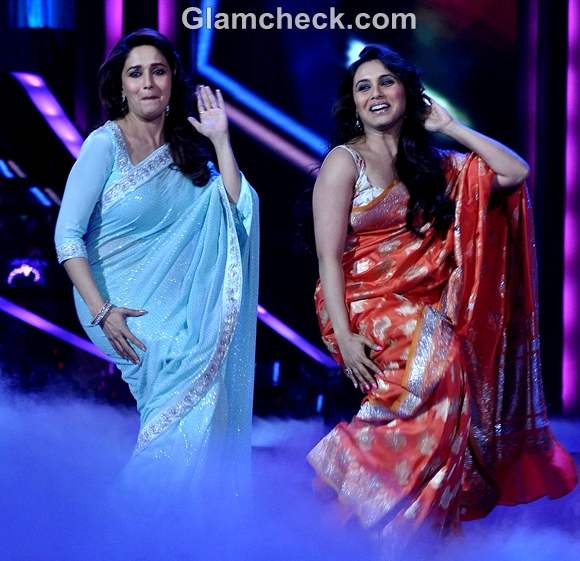 Bollywood actresses Madhuri Dixit and Rani Mukherjee made a jolly pair on the sets of "Jhalak Dikhla Ja" recently. Rani has always admitted to being a huge fan of Madhuri, and she was visibly thrilled to be centre stage with the dance queen of Bollywood.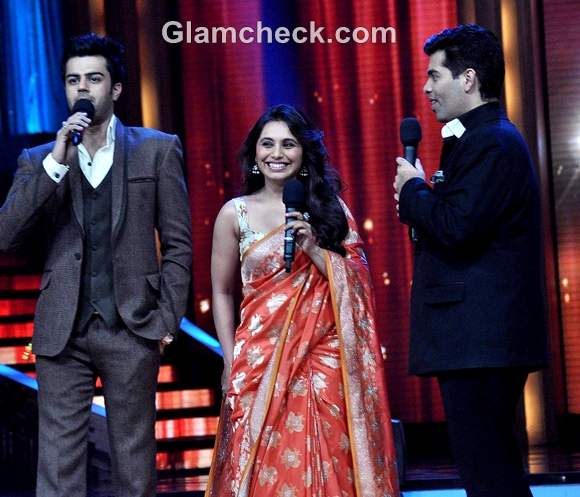 Rani Mukherjee at Jhalak Dikhla Ja
Madhuri may have been out of the limelight over the last few years, but she hasn't lost the charm and grace that made her one of Bollywood's most-loved and famous actresses. She hasn't lost her ability to shake a leg either. She and Rani broke into a few steps, enthusiastically and with a very sporting spirit, to the delight of a cheering audience.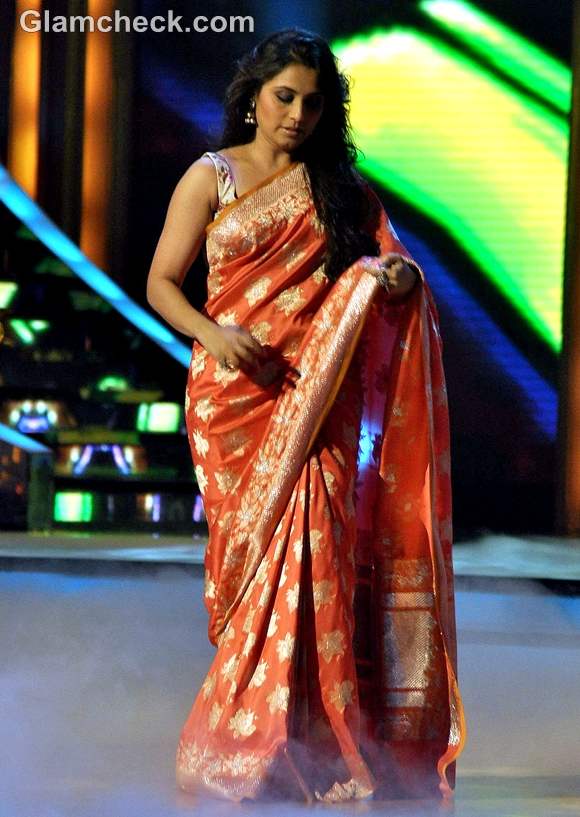 Rani Mukherjee also spent some time promoting her soon-to-be-released film "Aiyaa". She looked very festive in an orange sari with a mango border. Her very cute but elegant floral blouse was just the right match for her broad smile.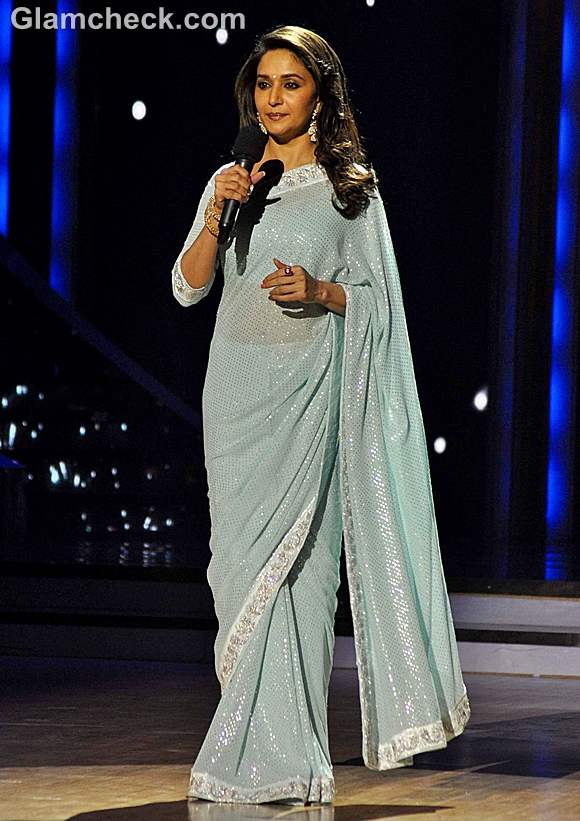 Madhuri's look was a little more toned down, but in no way less elegant. She too decided to go with a sari, a baby-blue sequinned number with an exquisite silver-embroidered border.
Both lovely ladies left their hair loose and wavy, managing to look traditional and modern at the same time.
We don't know how they managed to pull off any dancing in those saris, but if the applause was anything to go by then they more than did full justice to the performance.
IANS