Anyone following Bollywood actor Akshay Kumar's career over the last few years would be forgiven for thinking that he was a comedian. After a spate of highly-successful comedy films that veered greatly from his earlier action-hero avatar, Akshay is now keen on re-entering the dishoom-dishoom arena. He already made his comeback to action with Rowdy Rathore which raked in more than Rs. 100 crore earlier this year. The 45-year old is keen on cashing in on his ultra-fame status at the moment with the eighth instalment in the Khiladi movie series – Khiladi 786.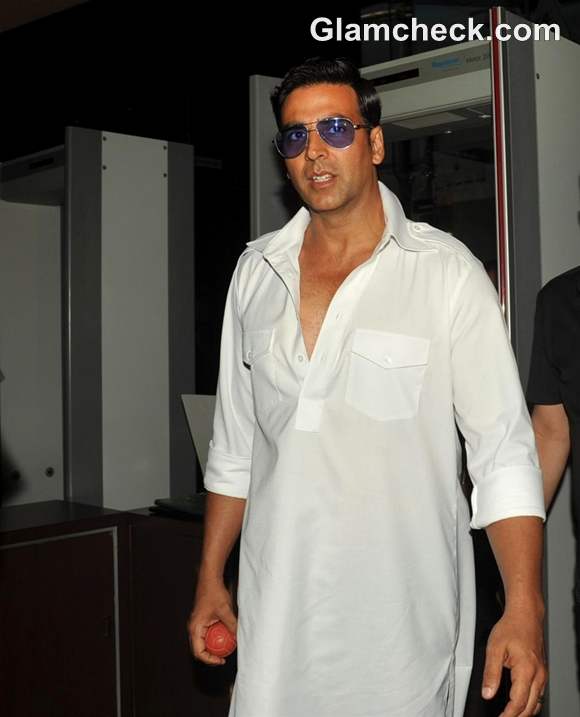 Akshay Kumar Khiladi 786
He and fellow actor Himesh Reshammiya launched the first look of the new film at PVR Cinemas in Mumbai's Phoenix Mall.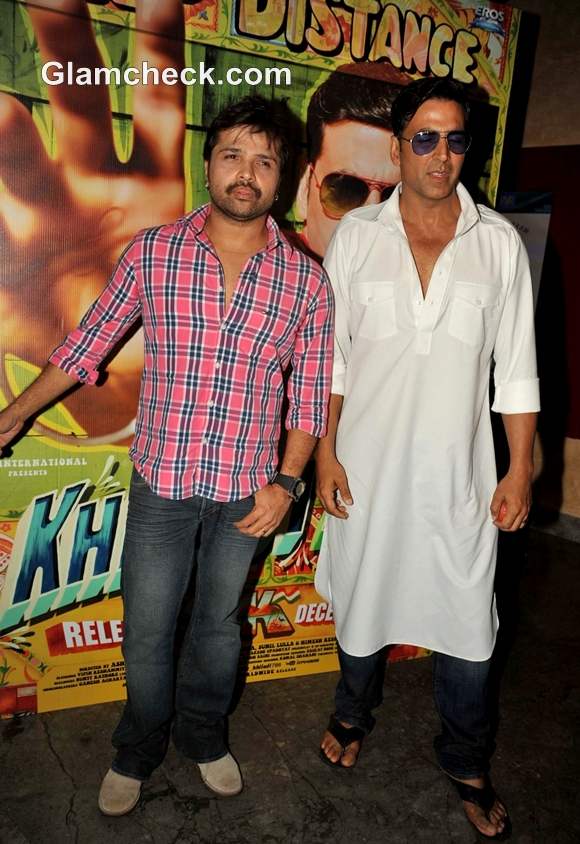 Akshay Kumar & Himesh Reshammiya First Look of Khiladi 786
While talking to the press about his comeback to the action genre, Akshay revealed that he performed all his own stunts just like he did previously, saying that he did not believe in using stunt doubles. He holds strongly to his convictions as he also claimed that he would reject all action film scripts the day he was unable to do his own stunts. It's good to know that we're getting the real deal, no?
Meanwhile, Himesh had his own surprises in store. He has apparently expanded his resume with this movie by not just acting in it and composing the music for it but also being heavily involved in the development of the script in addition to being one of the producers. That's a lot of gusto and talent in one movie from both the pretty boys.
IANS