We can't wait for the release of Rani Mukherjee's comeback film "Aiyya". The cast and crew have found some really quirky ways to promote the fun-filled movie which is obviously a reflection of the tone of the film too.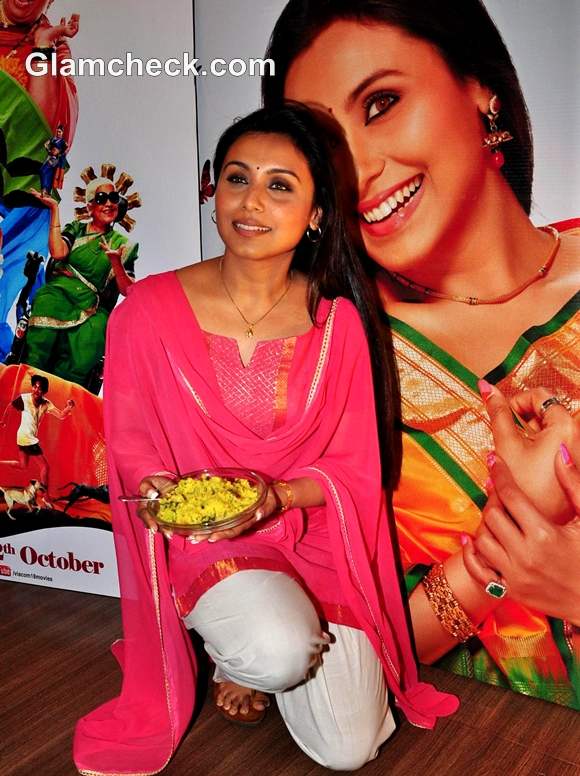 Rani Mukherjee Promotes "Aiyya" at Special Cha Poha Gathering
The most recent promotional event included Rani attending a special Cha Poha at Wagh Bakri Tea Lounge in Mumbai on October 5 with Bollywood filmmaker Sachin Kundalkar and Bollywood director Anurag Kashyap.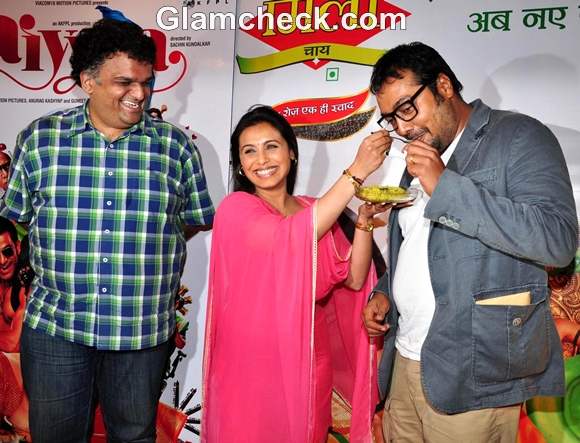 Rani Mukherjee Promotes 'Aiyya' at Cha Poha Gathering
Poha – a traditional Maharashtrian snack – was served along with tea. Rani jokingly spoon-fed both Sachin and Anurag before posing with a plate of the tasty treat. A little background on the film is in order to understand why they chose poha above other foods. Rani plays a Marathi mulgi who falls in love with a South Indian fella. Obviously, cultural clashes follow which lead to a host of comedic situations.
A first look at the movie in September was quite interesting and heart-warmingly amusing. We're guessing the premiere next week will cause theatres to put up their house full signs for days in a row.
Indian Photo Agency