Bollywood actor Salman Khan joined his brother-in-law and producer Atul Agnihotri, actors Sarah Jane Dias, Pulkit Samrat, Bilal Amrohi and director Umesh Bisht to launch the trailer of their upcoming film "O Teri" at Mehboob Studios in Mumbai, India on January 23, 2014.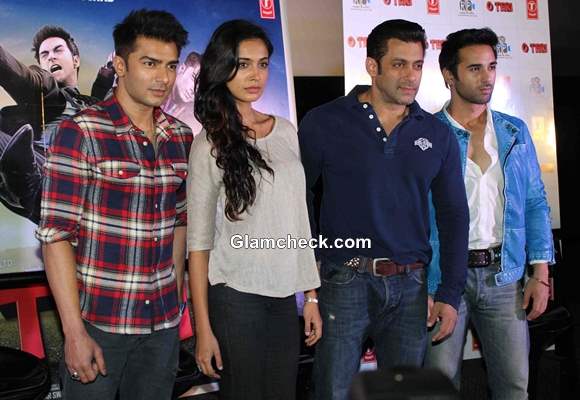 Salman Khan Launches Trailer of Bro-in-law Atul Agnihotris' O Teri
Salman makes a guest appearance in O Teri and was at the trailer launch to give the film's marketing efforts a hefty boost. He wore blue jeans, a full-sleeved, collared blue tee and brown shoes with a brown belt.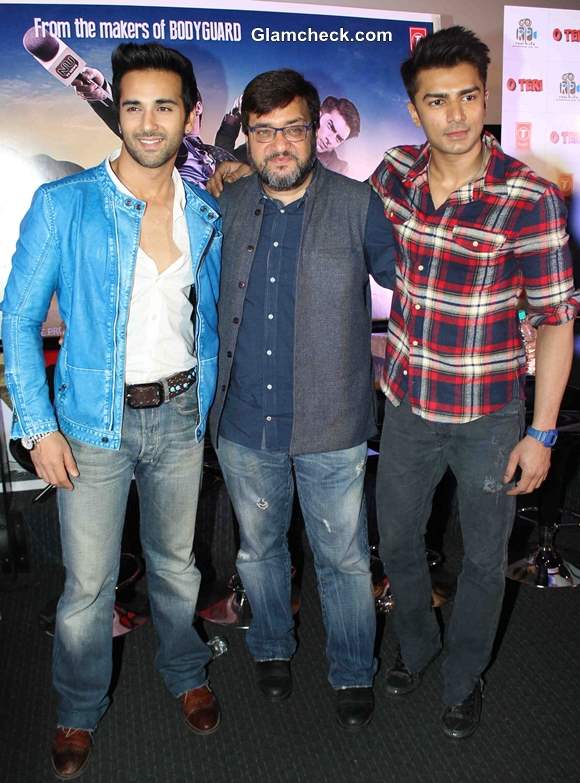 Trailer Launch of Atul Agnihotri's O Teri
He posed with film's leading lady Sarah who had a relaxed, casual look going. We love her loose-fitting light grey blouse with its elbow length sleeves. She paired it charcoal grey jeans and rounded out the ensemble with black boots. Side-swept curls completed her look.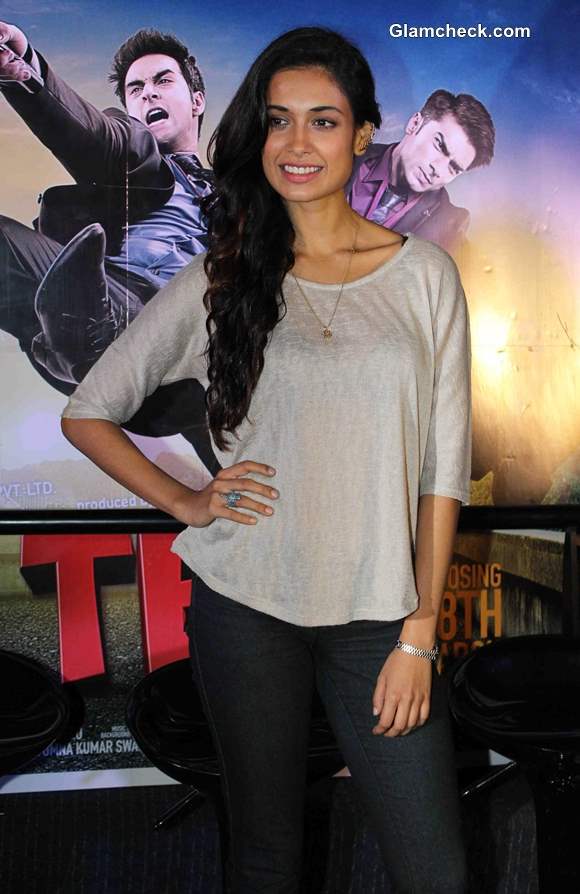 Sarah Jane Dias 2014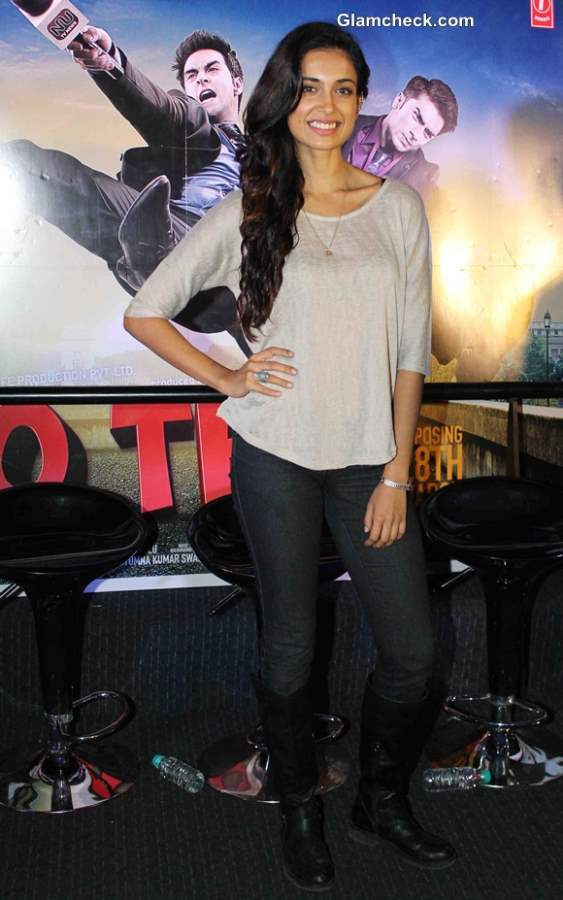 Sarah Jane Dias 2014 movie O Teri
Salman said that apart from a cameo role, he is also featuring in a song in the film. He related that actor Pulkit who plays the lead role came to him with the script and he liked it immediately. However, he clarified, he wouldn't do cameo roles often because he prefers the larger-than-life lead roles that he is known for.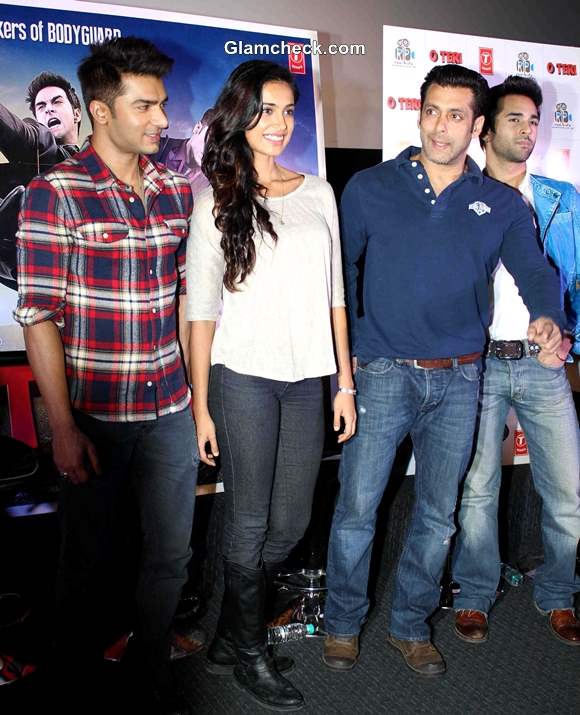 O Teri Movie Trailer Launch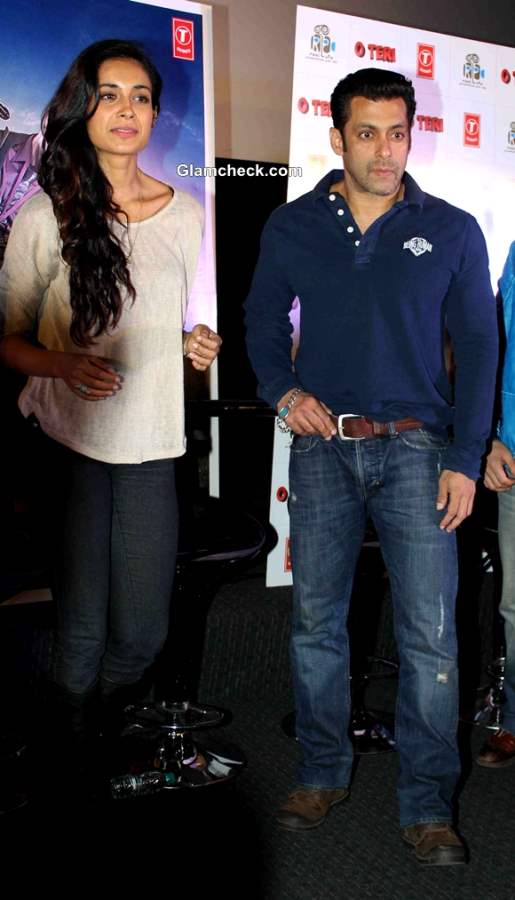 Salman Khan Launches Trailer of Atul Agnihotris O Teri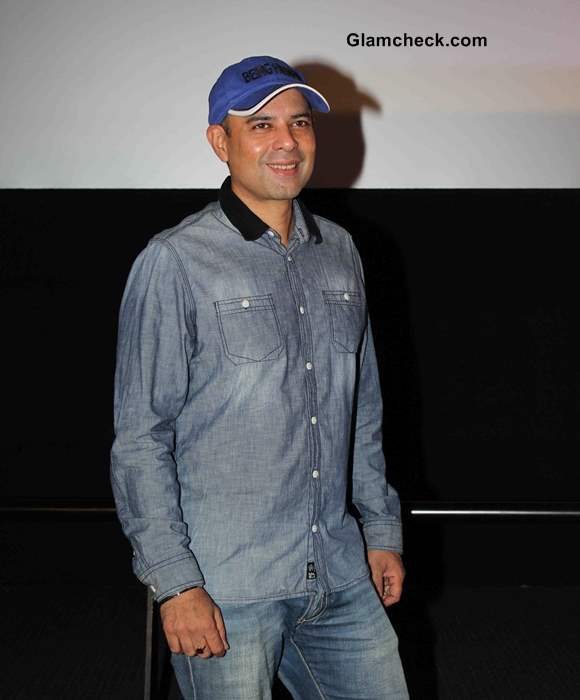 Atul Agnihotri
O Teri is set for release in March although the actual date has yet to be confirmed.
Solaris Images