The Wills Lifestyle India Fashion Week Spring/Summer 2013 is turning out to be a veritable roadmap of the world. Although the portfolio boasts only Indian designers, the collections themselves are inspired by the most beautiful places on the planet. So you get a glimpse of life outside the bubble with the spell-binding shows that are unveiled each day.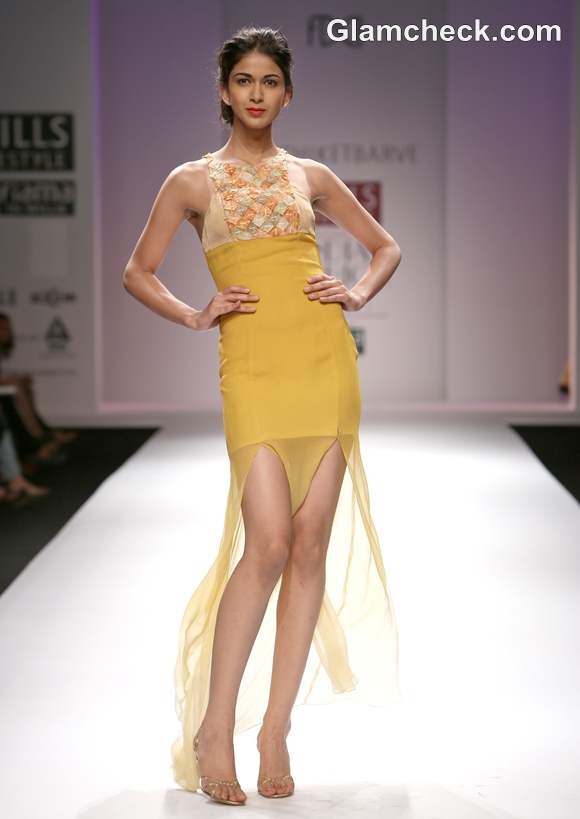 Hacienda by Nachiket Barve WIFW S-S 2013 Day 3
Designer Nachiket Barve added to the visual eloquence with his presentation "Hacienda" on Day 3 (October 8).
Nachiket credits his recent trip to South America for his brilliant collection. We were inundated with color to the point where it was thrilling! Indeed, it was the variety of shades from a vibrant color palette that set this show apart.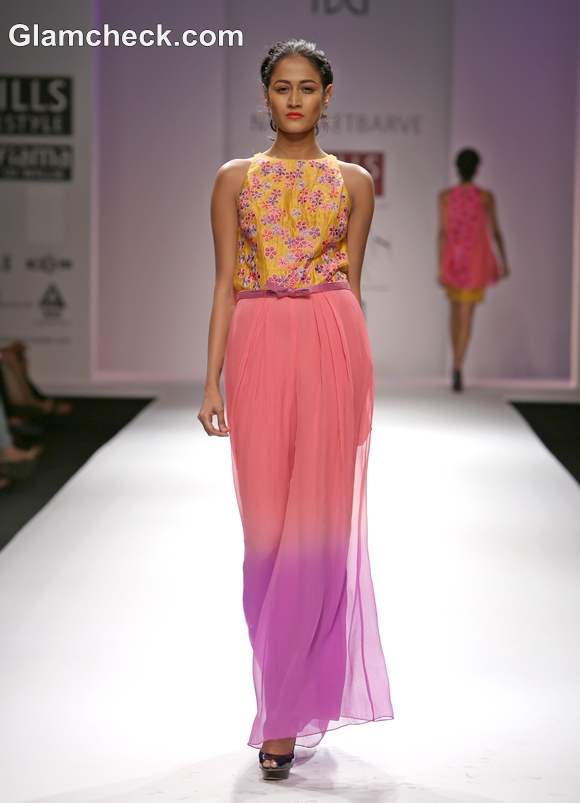 WIFW S-S 2013 Nachiket Barve collection
Color is not a new concept on the Indian fashion scene, and yet there was something very fresh about these ensembles.
Subtle embroidery made an appearance on a few numbers but he mainly stuck to woven fabrics depicting patterns from Guatemala and Peru.
His collection was peppered with flowy skirts, saris, sheer tops and glorious dresses for day and night wear.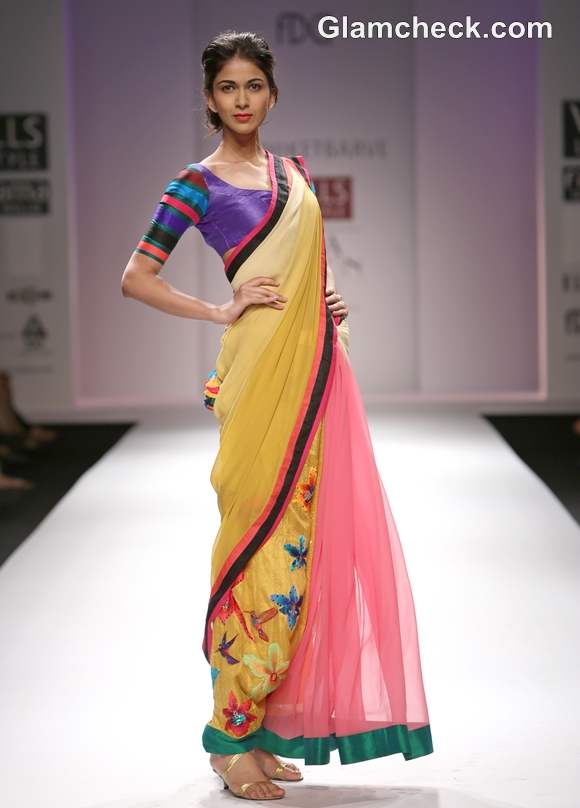 Nachiket Barve WIFW S-S 2013 Day 3
He styled most of the ensembles with black peep-toes and gold sandals, shunning accessories entirely.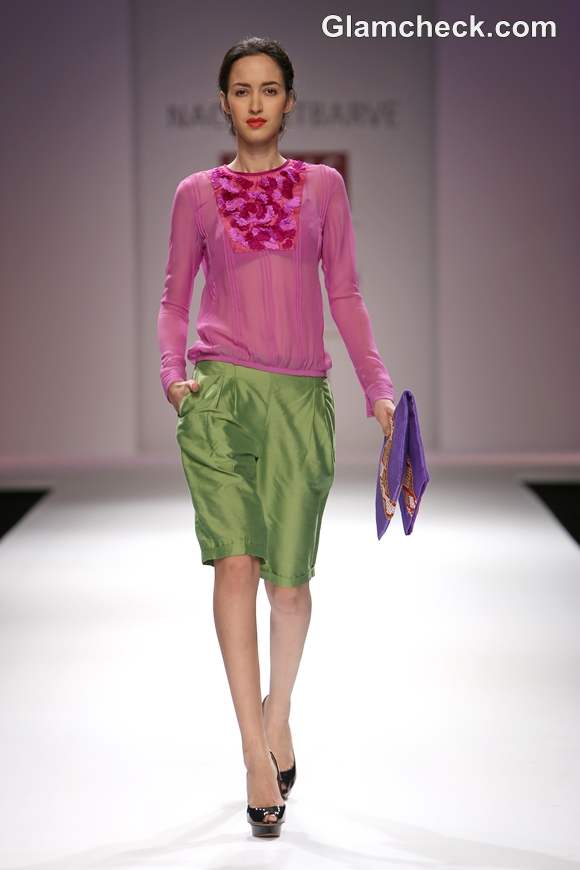 WIFW S-S 2013 Day 3 Nachiket Barve collection
The models complemented the colorful array with bright lippies and messy buns for timeless elegance.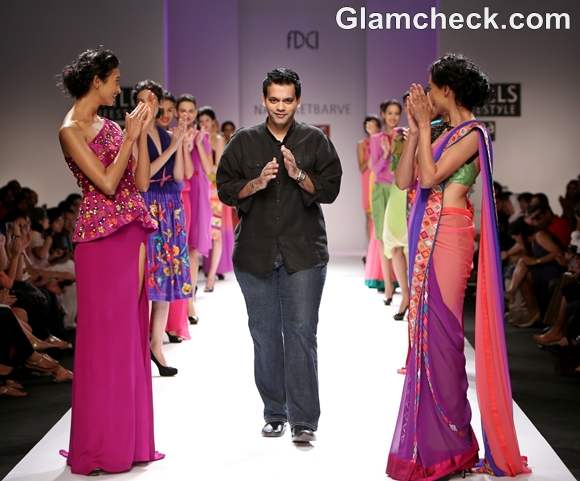 Hacienda by Nachiket Barve WIFW S-S 2013
The highlight of his collection was undoubtedly the final gown – a deep pink peplum with a thigh-high slit that he claimed to be most proud of.
Indian Photo Agency