Seriously regal! That's what designer Jyoti Sharma's label "Bhanuni" has always been about. With her highly-tuned sense of aesthetics and her refined creativity, Jyoti infuses her designs with painstakingly-exquisite embroidery, luxurious textures and a passion that is quite obvious in the almost-obsessive clean cuts.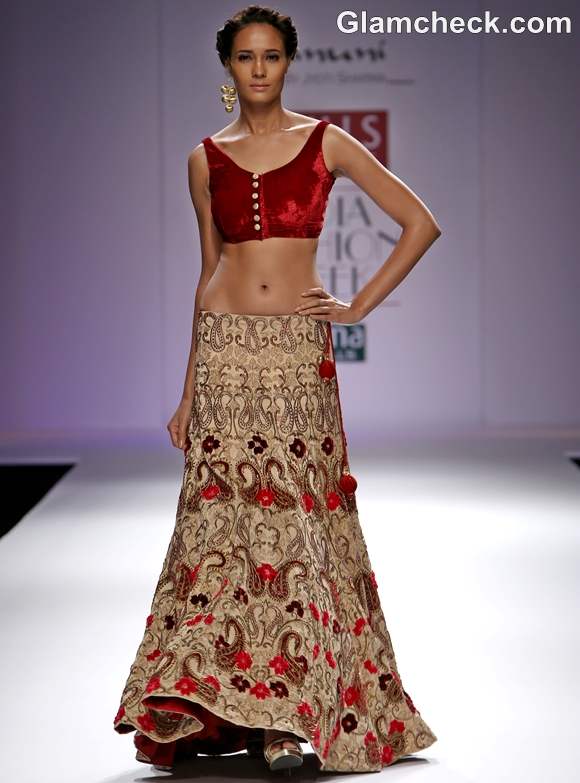 Jyoti Sharma Bhanuni nRPSUTA collection WIFW S-S 2013
We got all that and much, much more from her presentation entitled "nRPsUTA" on Day 3 of the Wills Lifestyle India Fashion Week Spring/Summer 2013 at Pragati Maidan in New Delhi on October 8.  
nRPSUTA means king's daughter, so you can imagine how majestic the collection must have been to have more than lived up to its name.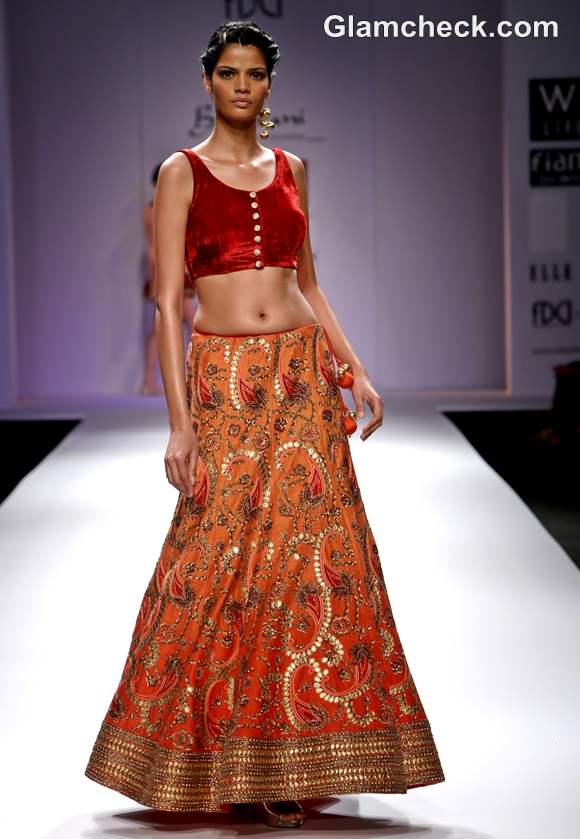 nRPSUTA collection WIFW S-S 2013 by Jyoti Sharma
The silhouettes were sweeping but timeless in their appeal, clean-cut but elaborate, bold and modern interspersed with doses of opulent brocade needlework that transcends time.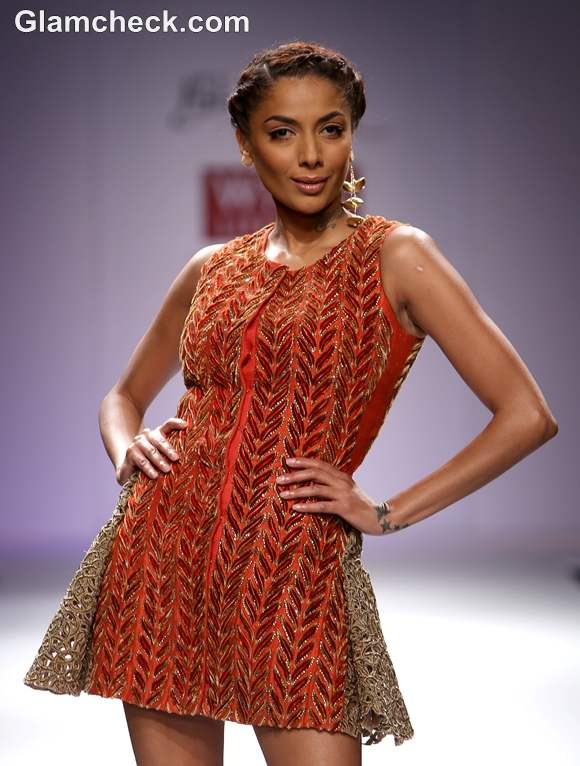 Jyoti Sharma Bhanuni nRPSUTA Collection WIFW S-S 2013
She relied heavily on gold, beige, red and orange to convey the many different moods of royalty.
The Mughal-inspired embroidery that graced almost all her designs was practically labyrinthine, so ornate that you could admire it for hours and still thirst for another look.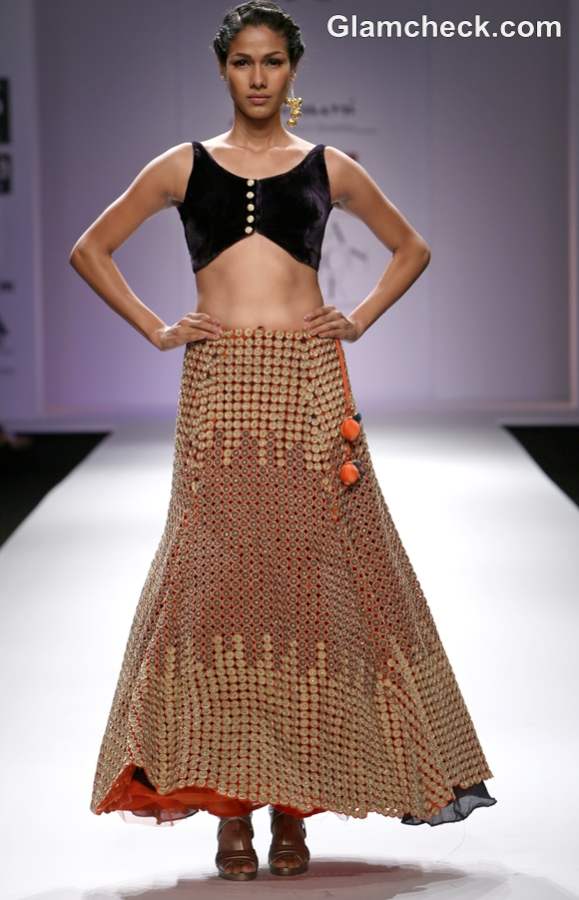 Jyoti Sharma nRPSUTA collection WIFW S-S 2013
Her trademark attention to detail gave the outfits a prodigious finish.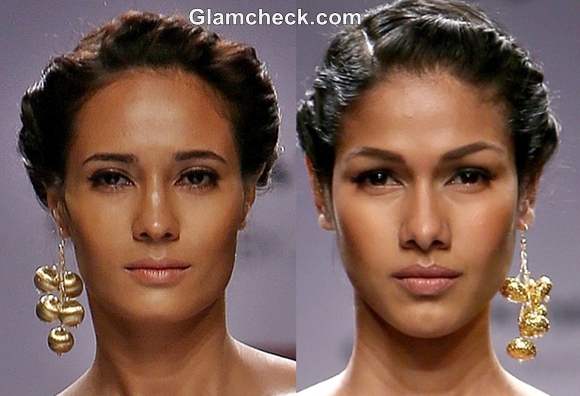 Accessories Trend WIFW S-S 2013 Jyoti Sharma nRPSUTA
We saw an interesting accessory trend which we love but are not sure will catch on – the advent of the one-ear earring! Jyoti had all her models sporting a dangling earring in a statement design on just one ear. It completed the runway look perfectly and we can't imagine the ensembles without them.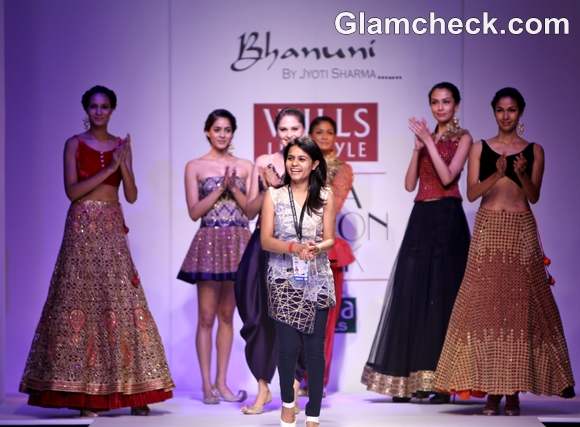 WIFW S-S 2013 Jyoti Sharma Bhanuni nRPSUTA collection
nRPSUTA was a celebration and exaltation of the Indian princess. The perfection was obvious, leaving the audience enthralled and begging for more.
Indian Photo Agency