The name Amitabh signifies infinite brilliance and it holds true for this celebrated actor of Hindi cinema. Amitabh Bachchan was born on 11th October, 1942 to the legendary poet Harivansh Rai Bachchan and Teji Bachchan. The actor was named by the well-known poet Sumitranandan Pant who was a close friend of his father.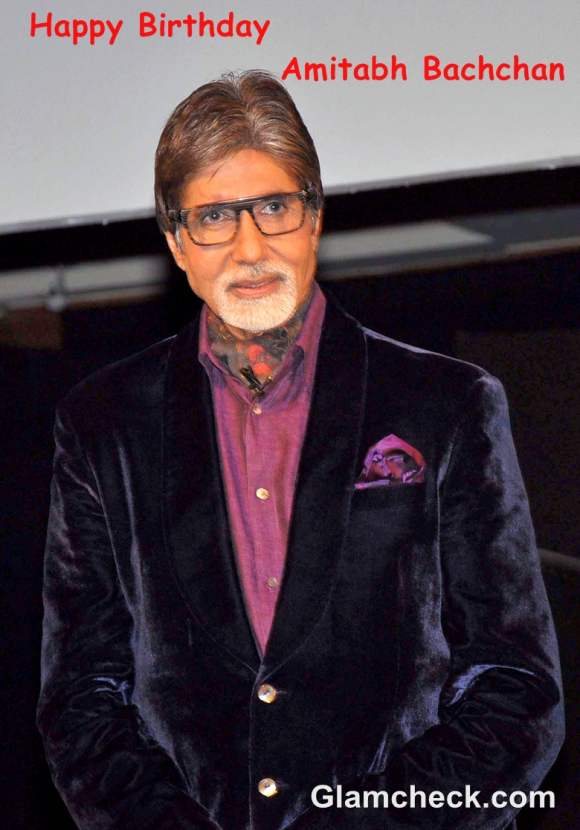 Amitabh Bachchan
The receiver of both Padma Shri and Padma Bhushan awards, Mr. Bachchan is a name to reckon with. He has several Filmfare and National awards to his name. He has been honoured with France's highest civilian honour, the Knight of the Legion of Honour in 2007 by the French government.
Amitabh Bachchan is the first living Asian to be carved in wax at the Madame Tussaud's Wax Museum in London. His achievements are unending and glorious but, the man of honour is always humble with numerous honours caressing his decades of flourishing career.
The star received his Lifetime Achievement Award at the Asian Awards in 2010. The honour of carrying the Olympic torch was awarded to this legend on July 27th, 2012 in London's Southwark.
We have seen the man fighting the goons and saving the damsel in distress; we have also pondered about his many moods and captivating dialogues on screen. Who can forget the dialogues of Agneepath and Sholay? The audience has been reiteratively enthralled by his performance and loved his characters endearingly.
He is noted for his fine performances in Agneepath, Zanjeer, Deewar, Anand, Chupke Chupke, Sholay, Kabhie Kabhie, Don, Silsila, Muqaddar ka Sikander, Mohabbatein, Baghban, Sarkar, Paa, Black and The Last Lear. Mr. Bachchan's deep voice has a mystical aura to it. This unique textured voice had impressed the noted Oscar winning director, Satyajit Ray who requested him to lend his voice to 'Shatranj Ke Khiladi'. This popular voice has also been used for the Oscar winning French documentary, 'March of the Penguins' directed by Luc Jacquet.
There is but, one word to describe his massive popularity, i.e., Colosssal.
We salute this Super-Hero of Indian cinema and convey our good wishes and profound love. May God bless him with good health and a bouquet full of happiness!
Indian Photo Agency