Wills India Fashion Week S-S 2013 Grand Finale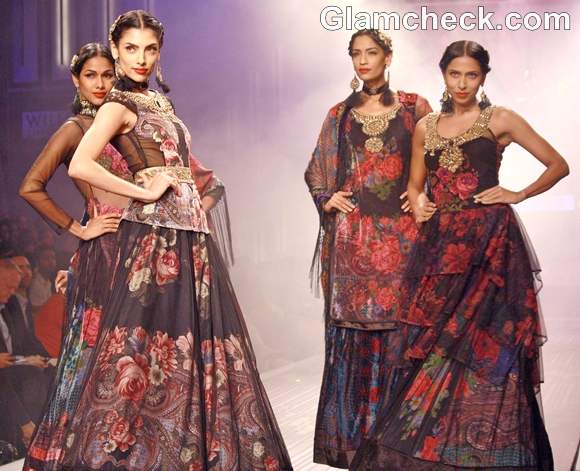 Ritu Kumar's collection was revealed on the grand finale of Will Lifestyle India Fashion Week in New Delhi.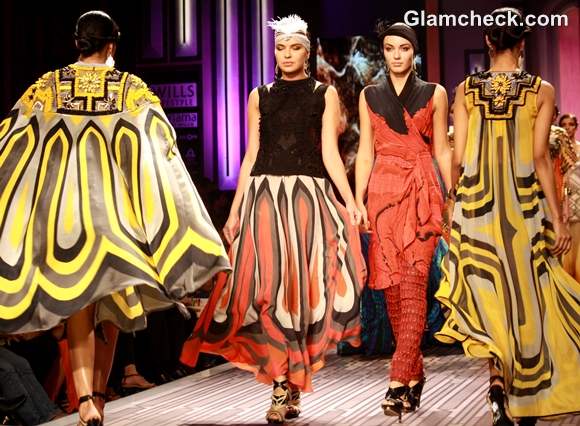 Ritu Kumar's S-S13 collection brought together two separate collections tuned into one. The first collection was Label and the second one was Ritu Kumar Couture.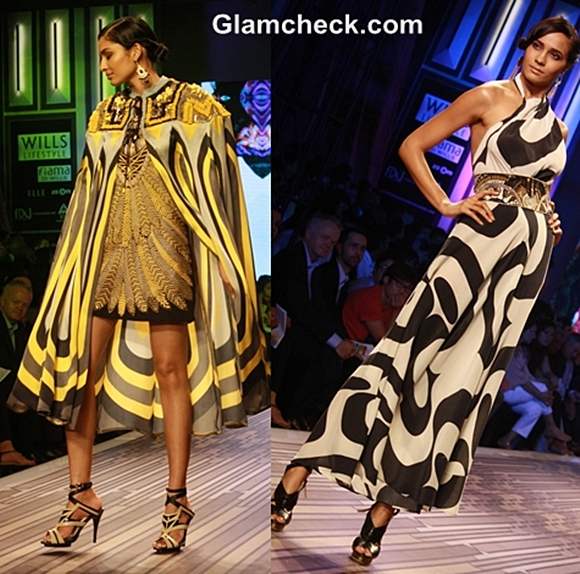 Ritu kumar WIFW S-S 2013- day 5
The inspiration of the collection was the Art Deco movement. There was a mix of dresses, kaftans, and wrap tunics with flattering necklines. The colour palette ranged from yellow, orange, red, black, white, gold, and rust and so on.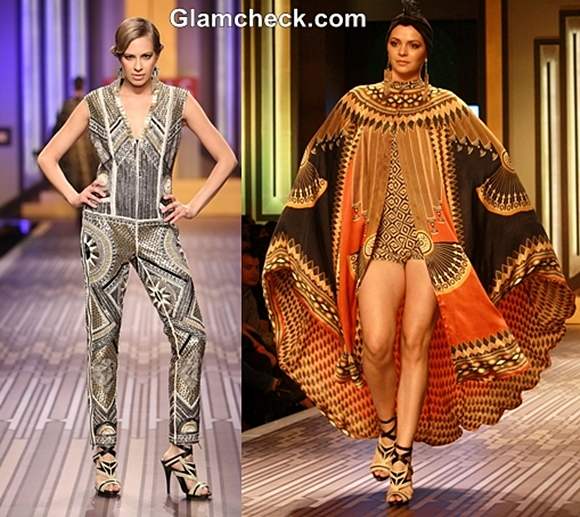 Ritu kumar grand finale WIFW S-S 2013
Aztec was a prominent feature in the collection. There were a lot of tribal elements in the collection like kaftans with Aztec prints, geometric motifs and vibrant colours. A metal and jute jumpsuit caught our attention. It had Aztec motifs too and looked very impressive.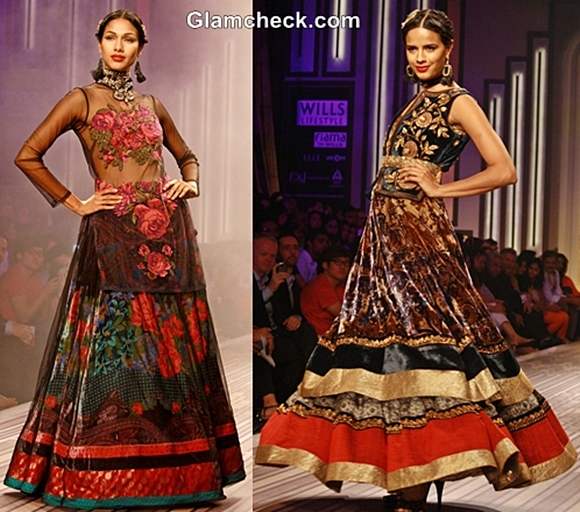 Floral lehengas with a contemporary touch was seen in the collection. The decorative aspect of the art was observed in all of the ensembles.  Bold floral zari work on cholis and short jackets were the order of the day. Layered lehengas in floral printed velvet fabrics were also seen.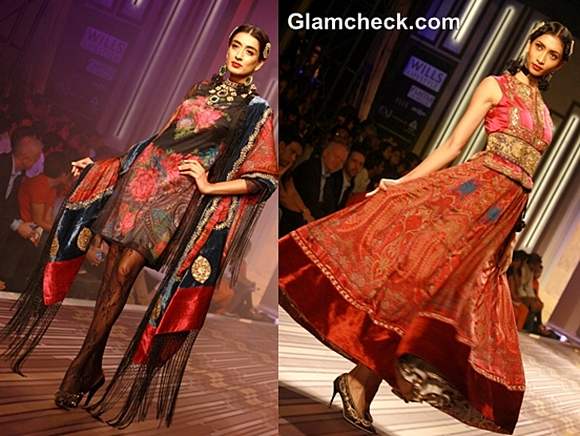 Ritu Kumar WIFW s-s 2013
A short floral tunic was styled with heavy jewellery, an ornate stole and lace stockings. Another elegant lehenga with art deco prints was flashed on the runway.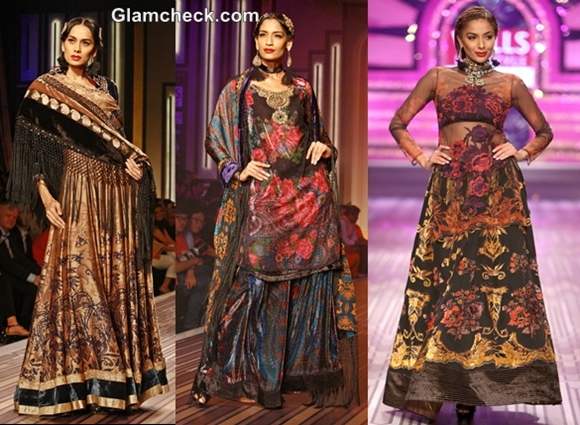 WIFW S-S 2013 Ritu Kumar Lehengas
Long kurtas paired with long skirts and stoles, embellished lehengas with crochet detailing on the dupattas and sheer jackets over cholis formed the collection. The mix of fabrics and colours were perfectly in tune with the theme. The pre-independence era was revisited in the second part of the collection.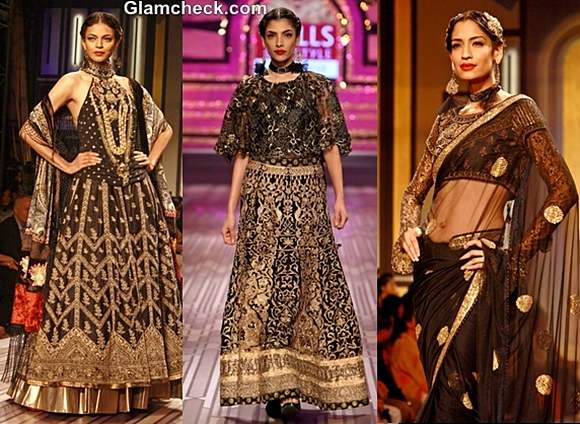 Ritu kumar S-S 2013 grand finale collection
Gold, beige and black formed the soul of the ensembles. Exquisite embroideries, zari and stone work were used for the lehengas and anarkalis. Ornate full-sleeved blouses were paired with tulle saris.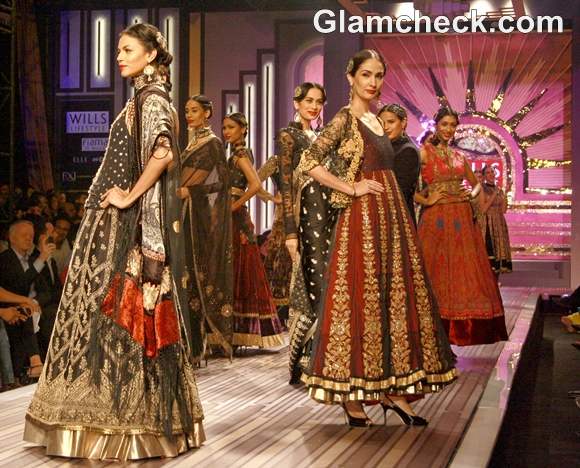 Ritu kumar WIFW S-S 2013-grand finale collection
The collection was a fabulous mix of prints and colours draped with rich and luxurious fabrics.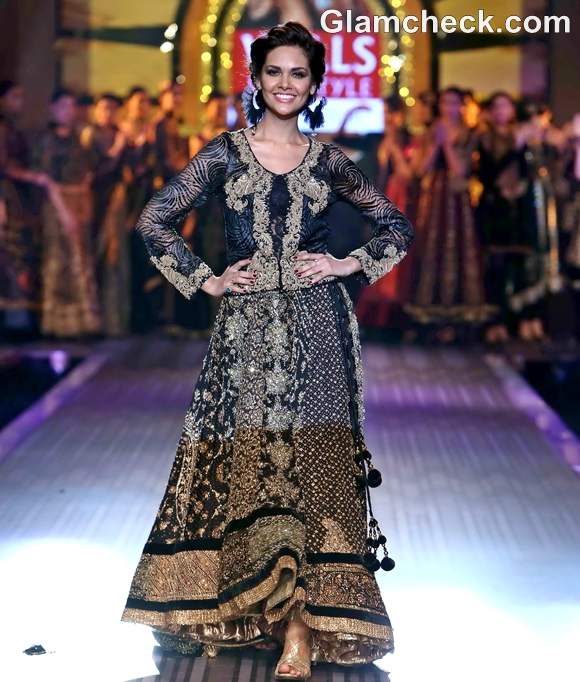 The finale had Esha Gupta walking the ramp for designer Ritu Kumar.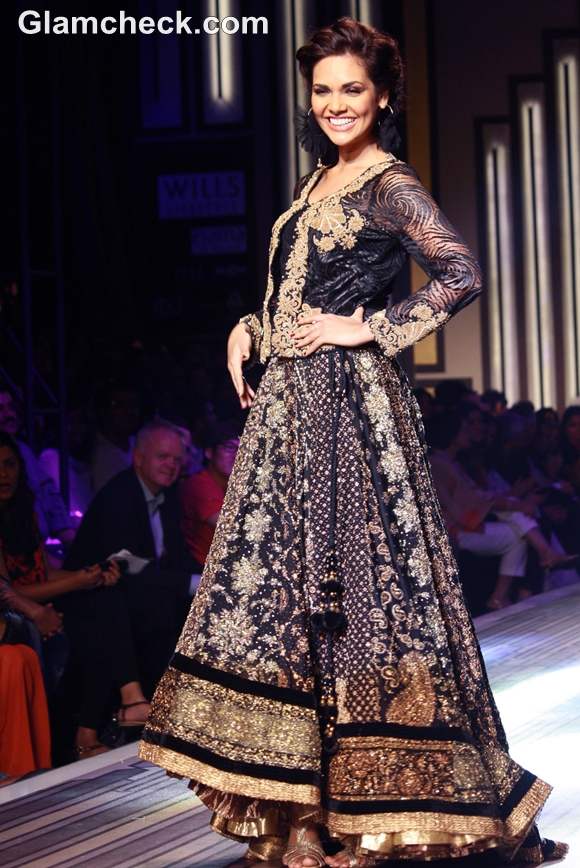 Esha Gupta WIFW S-S 2013 Ritu Kumar Grand Finale
Esha wore a lavishly embroidered floral lehenga with hints of paisley in gold and black. An ornate jacket was paired with the lehenga.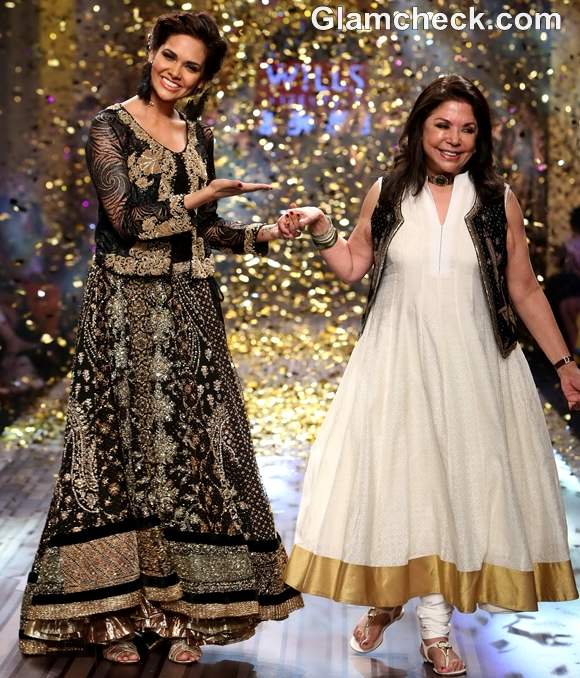 Esha Gupta at Ritu Kumar WIFW S-S 2013 Grand Finale Show
The designer herself wore a similar jacket with her white and gold Anarkali.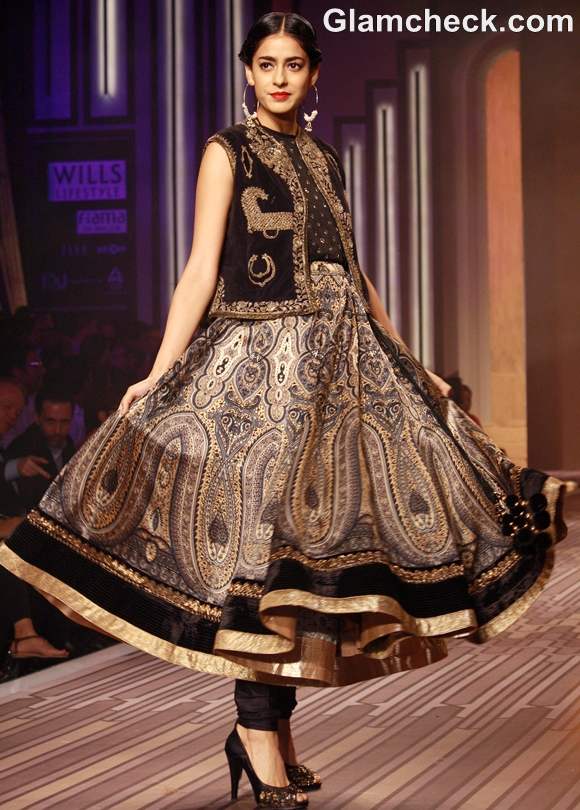 The show ended with resounding claps and showers of confetti. There can be none who does Indian wear better than Ritu Kumar.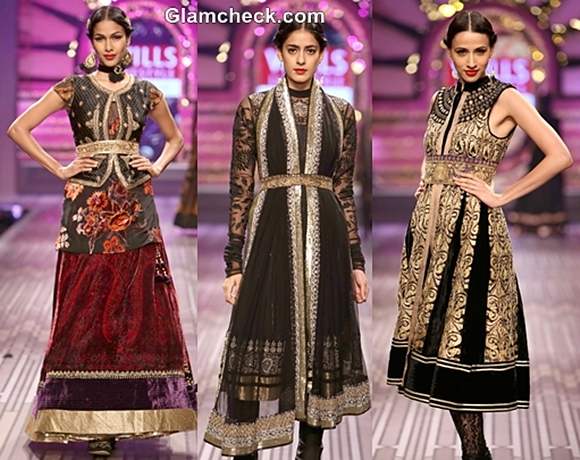 Ritu kumar WIFW S-S 2013-grand finale day 5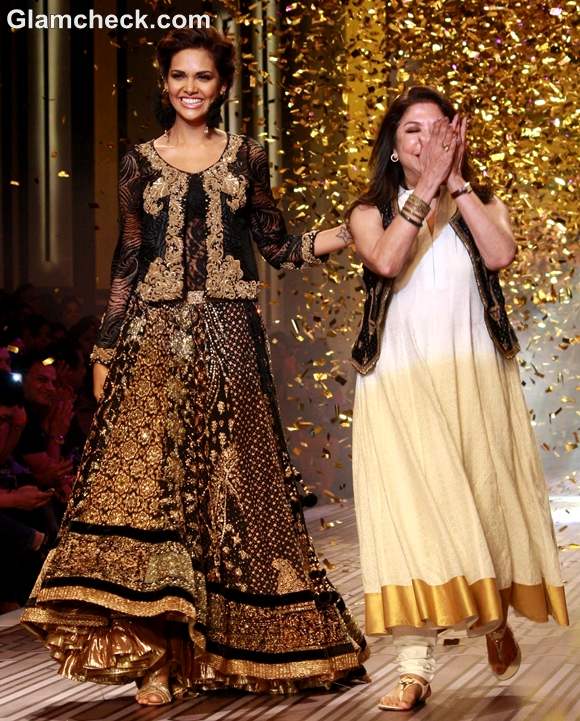 We at Glamcheck love Ritu Kumar's collection.
Indian Photo Agency, IANS