Bollywood actors Jackky Bhagnani and Nidhi Subbaiah arrived at Spice Mall in Noida on October 13 for a press conference promoting their soon-to-be-released romantic comedy "Ajab Gazabb Love".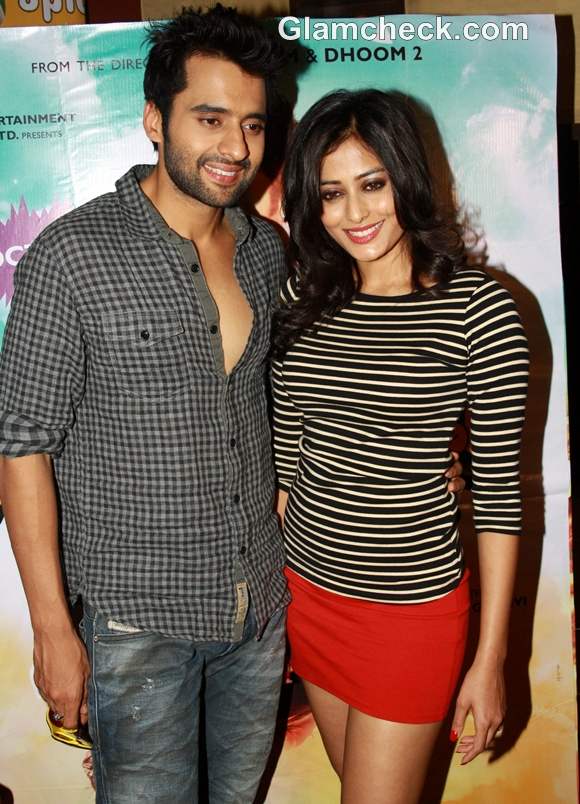 Jackky Bhagnani & Nidhi Subbaiah at "Ajab Gazabb Love" Press Conference
The on-screen couple were exuding energy and charm at the event. There was a definite spark in the air between the two as they entertained photographers and journalists. The pair seemed to have developed quite a bond at the shooting of their film.
Blazing hot is the best way to describe Nidhi's look for this event.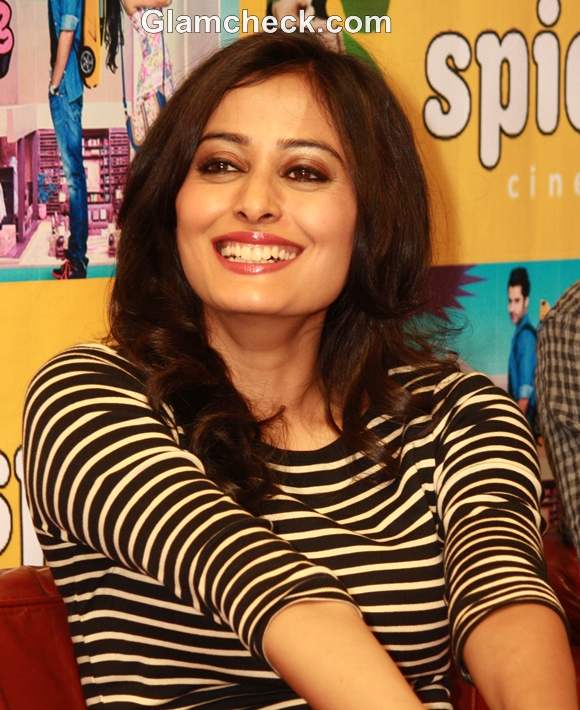 Nidhi Subbaiah "Ajab Gazabb Love"
She set many a heart racing in a red mini skirt and striped blouse. There may not have been all that much skin on display, but the tight figure that the fitted outfit showed off was titillating to the extreme. The sexy diva went on to spice up her look with red nails, pink lips, smokey eye shadow and wispy, curly highlighted hair.
Jackky was no simpering daisy in the style department either.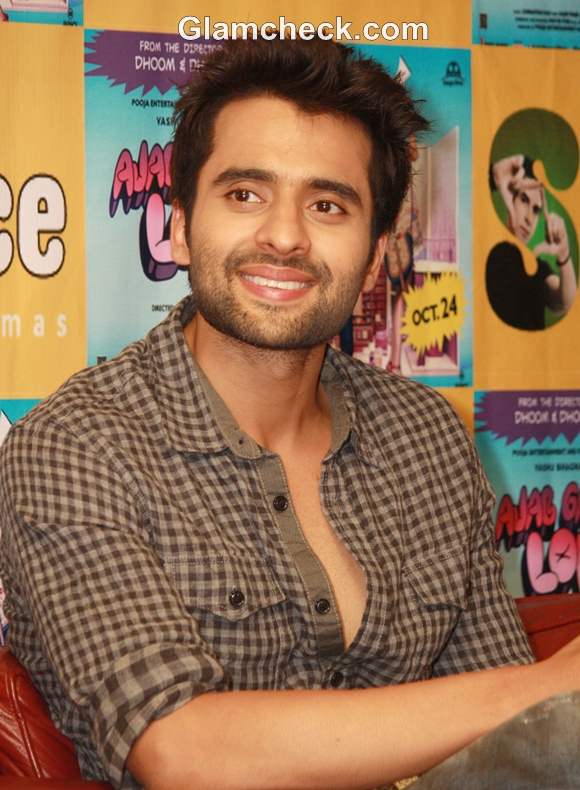 Jackky Bhagnani "Ajab Gazabb Love"
He was dressed down in crumpled jeans and a checked shirt, but his unshaven look, bed-head and undone buttons on the shirt raised the temperature just as much as Nidhi did.
You can catch the duo in "Ajab Gazabb Love" when it premieres on October 24.
IANS